Journey to Heaven Part 2 by Mike Lyons
By the time they had recovered and Randy had driven the car off again on the road to John's cottage, the night was well advanced.
"I was supposed to open the pub tonight," said Ian, looking thoughtful.
"It won't matter for one night, surely." Offered John.
"We-ell, maybe not, but I'd better not keep the locals waiting another night. What say you drop me off at the pub and then you and Randy come back and get my car and you tow it there?"
"Seems OK to me," said John.
"Fine and dandy!" agreed Randy. "Let's just do that little thing."
"Turn left at the next T-junction, Randy." Said John and we can drop Ian off at the corner of the Village Square."
When Randy pulled up, Ian got out and unlocked the pub door. When they had seen him in, Randy suggested John get in the front seat for the drive to his cottage. This accomplished, they chatted amiably on the way to John's cottage.
"Handy thing to have, that dildo." Said John. "Do you always keep one with you?"
"Sure do! You never know when it might come in handy - for yourself if not for someone else. If fact, if you look in the glove box, you'll see I keep a selection of different sizes and shapes!"
John looked and found a cornucopia of the sex toy trade. Amongst a wide selection of different shapes, colours and sizes, he also found numerous cock rings and butt plugs.
"Are you a trader or something?" he asked.
"Only in a manner of speaking. I'm really a sex toy freak." Randy told him. I even have a selection of vibrating dicks to keep me amused when I'm driving long distance."
"Really!" said John amazed. "Where do you keep them?"
"Oh, they're under your seat, in a drawer."
"Can I look at them?"
"Sure. Help yourself."
John felt under the seat and discovered quite a large drawer, containing a small number of dildos with switches on. When he pressed one of the switches, the plastic penis vibrated on a subliminal level, giving out a muted humming noise.
"Impressive!" He said.
They were silent then, until they reached John's cottage.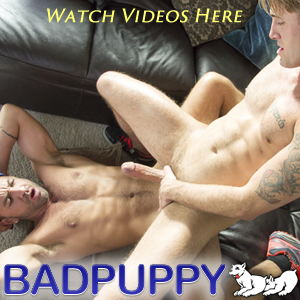 "Can I borrow one of your vibrators, please Randy?" John almost pleaded as he got out of Randy's car.
"Sure, John. Pick one you like the feel of. They're for using." Randy seemed almost amused by John's request.
John chose the one he'd held earlier. It was about 2 1/2" long, and had a pleasant mild vibration. He thanked Randy, saying he'd return it soon.
"Where are you staying?" John asked him.
"Oh, I think I'll mosey on down to the Singing Lamb for a day or two." He smiled slyly at John. "I'd like to get to know young Ian a bit better."
John couldn't think of anything to say to that comment, so he just smiled.
"Right, well I'll go and get the Citroen hooked up to my bumper and see you in an hour or so at the pub. OK?"
"Fine." Said Randy. "See you later." He drove away towards the village.
As soon as he Randy was away, John opened his front door and went upstairs. He stripped of his slacks and shirt and showered. As he was drying off, he took the dildo out of his discarded trouser pocket and examined it closely. Although it was obviously made from some kind of latex, there was a very natural feel to it. He went to his bedside cabinet and found some lubricant. He smeared a small amount on his sphincter and a little more on the dildo. He bent forward slightly, relaxed his muscles and took the dildo inside himself. It fit perfectly. Now it was inside him, he realized there was a slight ridge close to the flat end, which allowed the sphincter to grip it, without straining. The switch to set it buzzing was on the base and he turned it on.
The feeling was indescribable. A sort of warm tingling buzz, which massaged his rectum and his prostate in a gently and extremely sensuous way. As he got used to it, he found he could walk about without fear of losing it and could even, carefully, sit down. Although he had a healthy sense of curiosity, this was the first time he had experimented with this kind of thing. He wished he had done it sooner.
He suddenly realized that Ian would be waiting at the pub for him to arrive with his car, so he quickly got dressed in his favourite tight, faded jeans and a fresh shirt, leaving the dildo in place, and went out again into the night.
He found Ian's car easily and, with some difficulty, managed to get it fastened to a towrope, after which he very slowly dragged the protesting CV to the pub. He was becoming increasingly excited as the dildo worked it sensual massage on him. Although he'd been sated by his earlier lusty doings, he now felt as though he had not cum at all. Fortunately, half way to the pub, the battery gave out and his raging hard-on began to subside, though his overwhelming lust did not.
John arrived at 'The Singing Lamb' just after midnight. He went to the front door and was very surprised to find it standing slightly ajar! Puzzled, he went cautiously inside, but it was dark and he could see nothing. Not sure what to do, he instinctively felt that he should not make a noise. The atmosphere in the dark lounge of the pub was quite threatening.
After a moment or two of silence, John heard a groan from the snug bar. Cautiously, he moved to the glass-paneled door and peered through the lightly frosted glass panel. He could see vague moving shapes, and the occasional quick flash of a pencil torch. Instantly, he reasoned that there were burglars in the snug and that they had probably done something to Ian, or Randy, or both. The only thing he could do, burglars being the cowards they are, was to charge into the snug shouting as if he were an entire squad of coppers and hope they would run. He charged!
Unfortunately for John, the snug doorway wasn't clear. As he burst through the door, it snagged on an obstacle on the floor and he caromed off it and into a table, which completely knocked the wind out of him. Before he could recover, rough hands grabbed his arms pinioning them behind his back, while other hands grabbed his hair pulling his head back painfully. Something hit the back of his head and his lights went out.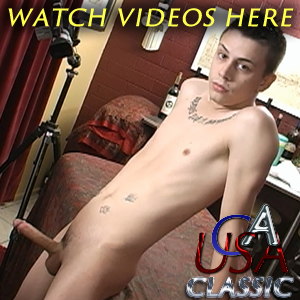 When he came awake again, whether a few minutes or hours later, he was aware of three distinct sensations. His head was very sore, he was bursting to go to the toilet and he could hear a sharp slapping sound combined with a slurping noise and faint groaning. He opened his eyes, but could see little in the darkness. He turned his head to where the sound appeared to be coming from, and immediately regretted it. A groan escaped his lips. This obviously attracted the attention of his captors, as the slapping sound ceased and a gruff voice muttered something.
One of his attackers came over and grabbed him by the hair again. The pencil torch was shone into his eyes blinding him.
"He's awake alright!" Said the man closest to him. The voice was rough and guttural.
"Bring the queer over here. We'll show him what's in store for him." Said another voice, seeming to gasp.
John was dragged along the floor towards the sound of the second voice. He could see two shapes dimly in the darkness, silhouetted against the light coloured wallpaper. As he stared, trying to make out details, someone turned on a dim lamp, revealing the scene. Ian and Randy were both tied by their hands to a rail at the top of the bar. Their feet were tied to the footrest. Ian was tied facing the bar and Randy was tied to Ian by hands and feet. Both men were gagged. They were tied so that Randy's huge dick was inside Ian. And two of the men were pulling them apart and pushing them together in imitation of the sex act. Every now and then, one of their captors would slap either Ian's or Randy's arses, which had produced the slapping sound. The three 'burglars' were enjoying the humiliation of their captives and were, to some extent, turned on by it.
Now that there was some light, John could see that they were all rough-looking farm labourer types, probably casual workers on the farms here about. The younger pair were dressed in torn riding leathers, rough cotton shirts, with gaping rents which showed their brown skins and rippling muscles and trainers. The leader wore cut off jeans and a T-shirt. He appeared older than the other two, probably about John's age. The two younger thugs were both about 18-19, blonde and looked similar enough to be brothers.
"Why?" Croaked John. "Why are you doing this?"
"Why?" Asked the older man. "Simple! Because I can. Because I want to. Because I hate queers!"
This last was a ferocious growl. John felt his stomach go cold.
"Are you sure it's because you hate queers?" He asked. Intuition born of desperation seemed to be leading his thoughts. "Is it not that you are jealous of them? Is it not that you want to be one of them? Is it not that you are getting your rocks off, watching this?"
That was a mistake. With a savage lunge, the guy jumped from his chair and landed John a hard blow to his cheek. As John fell to the floor, the leader jumped on top of him and continued to punch him. The blows landed in his stomach, his face and once, his balls. Suddenly the guy stopped punching and simply lay on top of John. John was amazed to feel the guy's erect penis touching his bare leg. Quickly, after that brief pause, the leader got up.
"Please," said John, "I need to go to the toilet."
"Please! Indeed! You've no chance. Tie him next to the other two." He ordered his thugs.
John was duly fastened to the rail and the footrest. The leader came up behind him and grabbed his shirt. Buttons exploded onto the bar as the shirt was ripped from his back. Strong, rough hands undid his cut-offs and dragged them down his legs, leaving him naked. He was surprise to find he had an erection.
"What's this?" The leader asked, touching the protruding end of the dildo.
"It's a dildo," said John, "A vibrator."
"Well, well, well." Said the leader. "In that case, We'll just replace it with a real one - mine!"
It was obvious from the looks on the faces of the thugs that they were as surprised as John was at this statement.
"Please, I need to go to the toilet." Said John. "You won't enjoy it if you get covered in shit when you pull the dildo out."
"I suppose you're right. OK, take him to the ladies room. Make sure he doesn't get away from you. Stay with him."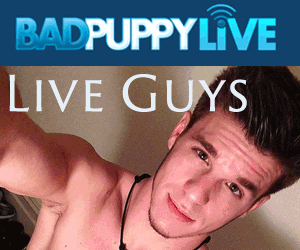 The two thugs untied John and led him away to the toilet. They did, indeed, take him to the ladies and, much to his embarrassment, they watched as he performed the necessary. In fact, one of them seemed to get some kind of kick out of watching - John could see him handling his cock surreptitiously inside his leathers. After being allowed to wash both himself and the dildo John was led back into the snug. As there was some light, he could clearly see that the leader had a raging hard on and it was quite obvious that he had been stroking Ian's cock while he was waiting.
To Be Continued....
The Badpuppy.com model in these pictures is Josef Zidor