Ice and Fire by Mark Gregg Richards
There are so many things in life that are just beyond our control. Sometimes when events turn against us and we think happiness will never be ours the forces of nature inexplicably open new possibilities. This happened to me recently. I live near St. Louis where the winters are cold. This year we were hit by a destructive ice storm which knocked off the electric power to over half a million people. Trees downed miles of power lines. Most of my neighbors moved to cities that had power or with relatives outside of the storm area. I decided to stay at home. I put into service two fireplaces that I had not used in years. One in my living room and the other in a spare bedroom. I have an oil lamp collection which generally is for decoration but came in handy as a source of light.

I own a health club about 15 miles away in another city which had power. I spent the days during the power failure at work and at night slept at home by a cozy fire. I live alone so the only one I had to cuddle up to was my faithful dog. It was very quiet at night. Almost no cars traveled the icy street in front of my house. The only sounds were the crackle of logs in the fireplace and the snaps of tree limbs outside breaking under the heavy weight of snow and ice. It was moments like these I would have loved to be holding a special guy. I am told you must first dream something before it becomes true. My insatiable imagination has provided me with enough dreams to make anything possible.

About midnight on my second night without power, I heard the sound of a vehicle a few doors down from my house. I peered out my window to see a large bucket truck from the electric company and a lone linesman. I went out on my porch to look around. My majestic 30 foot pine tree in my front yard was missing most of its branches. They were broken off by the ice. I scanned both sides of my street as I shivered from the sub-zero temperatures. No lights were visible except those emitting from my oil lamps and from a spotlight from the truck down the street. I downed a shot of Kentucky Bourbon to warm me and then curled up near the fire. I heard the wind whipping along the eaves of the house and the clatter of sleet and freezing rain on the roof. I felt a wave of loneliness come over me but it was overtaken by my fatigue as I drifted off to sleep.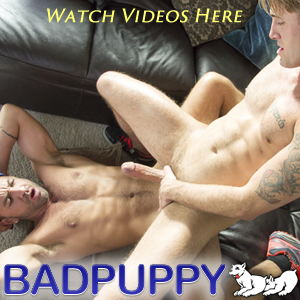 Two hours later I awoke to the sound of banging. At first I thought the remains of my pine tree and finally broken free and hit the house. I realized it was someone at my front door. Have you ever seen pictures of firemen who has fought a fire in freezing weather and who has ice sickles hanging from their hat? That is what this guy looked like. He was wet and covered in ice.

"Just wondered if I could come in for a while and warm up?", the linesmen asked.

"Of course, come in, it's awful outside", I said. "You need to get out of those wet clothes and move close to the fire".

He removed his ice encrusted hard hat first followed by his soaked coat.

"You take all those wet clothes off and I will get you some towels and a blanket", I told my unexpected visitor.

He hesitated for a moment until I reassured him we were alone and I had seen a naked man before. He flashed a weak smile and disrobed while I found some towels. The linesmen dried off and warmed his body at the edge of the fireplace.

"My name is Jay. You will be staying the night", I insisted. "The weather is not fit for man or beast tonight."

"Thanks Jay, I'm Matt. I'm going to take you up on your offer. I have never been so cold in my life".

I handed Matt a glass of whiskey followed by a cup of hot coffee to help warm up his insides. Matt dropped the wet towel and moved closer to the fire for some warmth. It was then that I noticed his beautiful body. The glow of the fire illustrated his manly form. It reflected light on his handsome face, muscular physique, and tight butt. What really captured by imagination was his magnificent penis and hairless balls. I immediately got a hard on. I showed him the way to the bedroom where another fire was waiting for him. He climbed naked into the king sized antique bed and snuggled under the covers. When I started to head back to the living room to spend the rest of the night Matt took my hand.

"I need to be with someone would you sleep next to me?" he asked.

I nodded yes and climbed into bed with my house guest. We talked for a while. I found out he was from Wichita, Kansas. The power company had requested help from all over the Midwest. He told me he was homesick and very lonely. When I reached over to console him we bonded instantly. I held him throughout the night and when we awoke the next morning Matt had an enormous erection. Without asking his permission I held Matt's hard cock in my hand and began to slowly stroke it. He let out a few low moans and said only two words: "Suck me".

As I cradled his balls in my hand I wrapped my lips around the head of his excited penis. His whole body responded. His toes curled, ass hole and balls tightened, muscular legs flexed, and his cock grew even harder. My mouth and tongue seemed to have total control over my new beautiful friend. I licked his phallus from end to end. I planted little kisses down his saliva covered manhood. We were both eagerly anticipating his orgasm. He wanted to feel the exhalation and resolution of discharging his load and I wanted to taste his essence. I stroked him, sucked him, and stroked some more. Soon he convulsed slightly and he shot his semen in my warm and waiting mouth. I swallowed and sucked again to extract all of the remaining cum. It was a glorious way to start the day. We lingered in bed finding ways to arouse each other. Matt had to return to work but I made him promise to return that night for something special.

I drove to my gym to do some paperwork and to supervise my employees. A lot of handsome guys come to my club to work out and I always enjoy the view. Today was different. When I saw a guys cock I thought of Matt. When I saw a nice butt I thought of Matt's ass. I lusted for Matt all day. When my club closed I drove home and found the power was still out but Matt was in his truck waiting for me. The power outage had ironically became a good thing because it meant more time with Matt. I told him to get in my car and we would go to my gym. I unlocked the door to my club and turned on the lights. Matt had not had a shower in a couple of days so I directed him to the locker room. I watched him wash his sexy body. I wanted to jump his bones right there but I had other things in mind. When he bent over to pick up the soap I viewed an unforgettable sight. His wet balls and cock hung low between his legs and his ass hole puckered.

"When is the last time you had a great massage Matt?", I asked.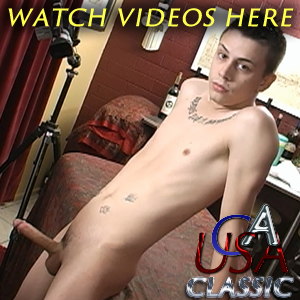 "I can't remember but I sure could use one. All my muscles hurt from climbing poles all day."

"I will take care of that Matt and I will do some pole work myself."

I had Matt remove his towel and lie face down on the massage table. His ass looked so hot I had to work on that first. I kneaded his butt cheeks and pulled than apart.

"Oh wow that feels good", Matt moaned.

"Now this is not part of our normal massage here at the club but you are a VIP".

"A VIP?" Matt repeated.

"Yes Very Important Penis." I massaged Matt's anus and then inserted one and then two fingers".

"I'm getting a hard on!" Matt exclaimed.

"Me too", I answered.

We moved to the hot tub next. We relaxed for a while until we both wanted to play, as Matt massaged my cock underwater. It felt so good I did not want him to stop. When I could not hold off any longer, I came. We watched ribbons of cum rise to the surface of the water. Then it was back to the showers for some more water sports.

When we got back to my home we headed directly to bed. As it turned out the power did not come back on for a week but we came many times.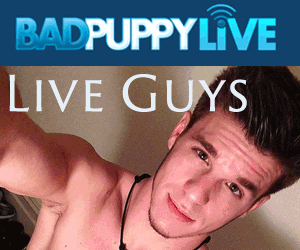 Winter gave way to Spring and then to Summer. I still miss Matt. Maybe the forces of nature will bring him back to me or maybe I will have to drive to Kansas.

"The Wichita lineman is still on my mind".

The Badpuppy.com model in these pictures is Justin