Horny Stud Upstairs by PeterAinLA
I don't know how I got talked into it, but looking back on it, I guess I'm glad that I did. My older upstairs neighbor Tom asked me to help fix his computer. Somehow, it had become infected with a virus and wouldn't work correctly. The PC was actually used mostly by his 18-year-old son, Justin. I don't think Tom even knew where the on/off switch was. He had bought it awhile back for his son's high school studies. Even though I'm only 20 myself, my neighbor knew I was a computer buff. So I grabbed my anti-virus disks and knocked on his door.
"Thanks for coming up, Matt. Justin's at school right now and I have to go out for the afternoon, so try to do what you can with that dumb machine. Just let the door lock when you're done. Thanks again.", said Tom as he pulled on his jacket and left after showing me the offending PC in Justin's bedroom.
I glanced around the teenager's bedroom and chuckled. This place was a mess with dirty clothing tossed everywhere, on the floor, the unmade bed, and around his desk. As I cleared a spot on the desk next to the PC, my foot pushed a pair of balled-up cotton mesh briefs under the desk. I picked them up and my cock started to bulge inside my own low-rise briefs behind the buttons of my skin-tight 501's. The dude's white underwear was still slightly damp and the soft mesh cloth was all stuck together by a sticky liquid.
I guess I should mention that in the past couple of years, I have discovered that I got a sexual buzz while looking at other guys. Especially studs dressed in tight worn 501 jeans or half-naked wearing briefs or jocks. I've had plenty of casual girlfriends, they seem to like my blond hair, blue eyes, and trim lightly muscled body. At 6 feet tall and 165 pounds, my nicely defined pecs and washboard abs come from hours of swimming and light workouts at the gym. But lately, it wasn't the girls that I wanted to impress with my tight bubble-butt.
I stood there for a few moments with the kid's briefs in my hand as my rod leaked pre-cum into my Champion low-rise underwear pouch. I groaned and rubbed my crotch a couple of times until I decided that I had better get down to work on the computer. Reluctantly, I flipped on the power to the PC and waited for it to boot-up. It got started part-way then locked-up tight. Yep, this puppy's got a virus alright. I inserted my emergency anti-virus disk and rebooted. The software did its job and allowed me to remove the boot virus. I did a complete scan of the hard disk and found one more minor virus and fixed that one also. I then did a clean reboot and Windows started-up normally this time. I wanted to make sure everything was running ok so I poked around the folders on the computer. My curiosity was drawn to a bunch of folders full of JPG image files. I displayed several of the pics and my jaw dropped. They were images of naked guys, alone and in various sexual poses. My horny dick really was getting hard now. I switched to another folder and saw a bunch of pics of hot guys bound with rope and gagged with underwear. God, this young dude really gets off on some kinky stuff, I thought to myself as I rubbed my swollen crotch.
I continued to browse the horny teen's files until I stumbled across some large text files that he had apparently typed himself. I opened one story titled "My Sexy Neighbor" and was shocked by what I read. The story was about me and what Justin wanted to do with me. My aching cock was pushing my tight briefs to the limit, so I released the buttons on my jeans and yanked my dripping rod out of the confining cotton mesh as I read about the boy's fantasies.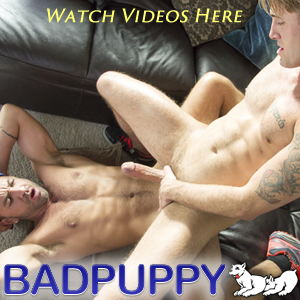 "I watched my gorgeous hunky young neighbor Matt washing his truck today. He had no shirt on, and I wanted to suck on his erect male tits and run my tongue down his smooth hard rippled abs. God, his tight muscled butt looks so hot inside those skimpy running shorts he has on. I almost came inside my briefs watching him through the window, when his bulging crotch got splashed with soapy water. I could see his big fuck-tool outlined by the damp underwear under his shorts. I wish he would grab my head by the hair and shove his huge prick down my queer throat."
This was all I could stand reading, and I picked-up the kid's cum-soaked briefs and stuffed them into my panting mouth. I pounded my fist up and down my hard 8-inch cock and shot a load of thick cum all over my heaving abs and down into my briefs. I closed my eyes and tried to regain my composure. I moaned softly as I felt drops of my own spunk dribbling down the crack of my tight ass. I pulled myself together and made copies on diskette of all Justin's lurid text stories. I made a note of his online screen-name for later reference. I then shut down the computer and stuffed myself back inside my soggy clothing. The whole front of my tight jeans showed a huge wet spot, but I liked the feeling. I felt like a pervert, but I just had to take the kid's cummy briefs as a trophy. I sighed and went back down to my apartment and flamed up my own PC. I inserted the disk containing Justin's vivid stories and started to read more about his sexual fantasies.
The horny stud seemed to have two sides to his sexual imagination. In most of his fantasies about me, he wanted to have his young smooth muscular body worked-over really hard. He talked about having his clothing ripped and stripped from his hot teenaged jock-stud body. Sometimes, he imagined being tied-up and gagged with his own briefs. In other lurid stories, Justin centered his lust upon his best friend Steve, a buddy from his high school football team. He wrote about making the beefy muscle-hunk suck on his big hard cock until he shot all over the dude's face. In all of these tales, Justin seemed to like his sex hard and rough.
As I was exploring Justin's sex dreams, I heard him arrive home and head to his bedroom. I had already added his name to my online buddy list, and sure enough, before long I saw him log-on. I did a locate on his screen-name and noticed that he was in a gay male chat room. I jumped over to the same chat to watch the conversation thread. He did not seem to care who could read what he said as he talked with another user. I quickly got the drift that he was chatting with his buddy Steve.
Justin: Hey stud, my computer's finally fixed.
Steve: Cool babe, who fixed it up ?
Justin: My dad asked my hunky neighbor Matt to do it.
Steve: Isn't he the cute butch blond that you have the hots for ?
Justin: Oh man, yea. He can fuck my queer face anytime.
Steve: Speaking of which, when can I get my mouth pounded by you again ?
Justin: You fucking jock-slut. Maybe in a day or two after my Dad goes away.
Steve: Oh please, baby-stud. I need a taste of your sweet cum in my mouth.
Justin: Since you beg so nice, slut-boy. I'll see what I can arrange.
Steve: Thanks dude. I want it bad.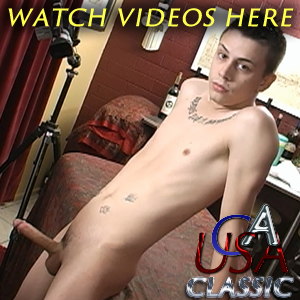 Justin: What I want bad is to get that stud Matt to come-on to me.
Steve: Do you think he might be queer, dude ?
Justin: I don't know. I'd settle for him just letting me suck his big dick.
Steve: Well, later dude. Gotta go to football practice and get my body pounded.
Justin: Bye faggot. Catch you later.
I was so turned-on by this dirty dialogue, that I pulled-off my sweaty T-shirt and began rubbing my erect nipples. With my other hand, I worked on my dripping rod still inside my soggy mesh briefs and damp jeans. I didn't even have time to open the buttons on my 501's before my aching nuts blew another sperm load into my crotch. I shut-off my PC and fell exhausted onto my bed still dressed in my fucking soaked clothing.
Just after dark, I was awakened by the sound of my doorbell. It took me a few moments to drag myself to the front door and I was a little groggy. I finally opened the door and standing there was young Justin smiling. The dude looked so cute with his short dark buzz-cut hair and big brown puppy-dog eyes. He was wearing a loose cutoff sweat-shirt that exposed his muscular stomach and his tight worn jeans had a rip right next to his bulging teen rod. I could just see the white mesh of his briefs through the hole.
"Hi Matt, I just wanted to come by and thank you for fixing my computer. You're the best, dude. May I come inside for a minute, I have some more questions to ask you." I finally snapped out of it and ushered the handsome kid inside and he flopped down onto my living room couch. I asked if he'd like a beer, and he said sure. I went and got us both a brew and sat down beside him on the leather couch.
"So what questions do you have, Justin?", I asked as I sipped on the beer. "Well, I was wondering if you could come up to my place again soon and maybe install your anti-virus software on my computer. I don't want to get the thing messed-up again. I guess I must have gotten the virus online somewhere.", begged the cute dude as his eyes were glued to the front of my jeans. The cute teen gulped down some beer as he ran his hands over his taut six-pack abs. Oh fuck, I thought, I forgot that my crotch must still be showing tell-tale stains. My horny tool began to grow again without warning, encased in my tight soggy briefs. I saw Justin lick his lips.
I tried to remain calm, and told Justin that maybe we could take care of things tomorrow afternoon. He looked like he wanted a lot of things taken care of as he smiled and jumped up to leave. His tight crotch showed an obvious bulge as I could make out the shaft of his cock under the rip in his 501's. "Great Matt, see you tomorrow. I can't wait.", said the eager young pup as he headed toward the door. As I followed Justin to the door, his hand brushed briefly across the soggy bulge in my jeans as I held the door open for him. I saw him lick his lips again as he left.
The apartments we live in have thin walls and floors, so you hear people's footsteps on the floor above, and when it's quiet late at night, you can even hear voices and other sounds. Later that night, as I stripped naked and crawled into bed, I began to hear noises above me. Justin's bedroom is right over mine. I could hear a steady thumping that sounded like a bed vibrating. I started to hear a young male voice moaning in passion. The thumping of the bed was increasing as I heard the voice cry out,"Fuck Matt, screw my tight queer ass. Oh shit." Soon after, the thumping of the bed stopped. My prick spewed bolts of sperm all over my crotch and abs. I rubbed the ball-juice into my skin as I fell asleep.
The following afternoon, I went upstairs and knocked on Justin's door. He answered the door dressed in a thin white mesh T-shirt that his erect tits pushed out against, and an even more ripped old pair of jeans than yesterday. Through several large rips, you could see patches of his white 2Xist low-rise mesh briefs. I gulped and followed his cute bubble-butt into his bedroom. I asked where his father was, and he told me that he was visiting his brother for a few days.
We sat down in front of the computer side-by-side and I began installing the software. As we both watched the progress of the installation, Justin's warm thigh pressed against the side of my leg. This caused my man-rod to pulse to life and start to expand down the inside of my crotch. I looked over at Justin's lap and the wet head of his teen prick was showing clearly through one of the rips in his 501's. The soft cotton mesh of his briefs was absorbing more and more moisture. Suddenly, I felt his hand placed on top of my huge hard-on. I moaned without thinking and looked into his sparkling eyes. He just said "Please" and began to rub my engorged rod through my jeans. I lost it, and grabbed his head and started kissing the hot young dude roughly. He gasped and broke off the kiss.
"Shit Matt, you gorgeous hunk...I want you so bad...please let me make love to your tight muscled body...I want to feel your big cock inside me...all over my smooth boy-body...I'll let you do anything you want to me...please stud.", whimpered the horny boy as he fell to his knees in front of me.
Out of control with sudden lust, I slapped the panting teen's face and tore open the front of his thin mesh T-shirt, exposing his hairless muscular chest. "You fucking hot little queer...I'm really going to work your buff young body over...I've read your perverted sexual fantasy stories...I know you like it rough, you butch faggot."
I pulled the shreds of the kid's T-shirt from his torso, and used them to bind his arms behind his back. Grabbing his neck, I threw him onto his own bed on his back. He was panting heavily and looked at me with animal lust in his eyes. I ripped the crotch of his torn jeans wide open, revealing his tight briefs. I brutally tore these from around his waist and shoved the pieces into his open mouth.
"Now you'll get to see what you wanted...my buff stud-body naked...and the big man-tool that I'm going to fuck your faggot ass with.", I told the hot dude as I stripped off all of my clothing in front of him. His eyes widened and he let out a moan as I climbed between his legs and ripped open the seam of his jeans still covering his pink fuck-hole. The whimpering slut looked so hot with his shredded levis hanging from his long muscular young legs.
I pulled a rubber over my dripping cock, squeezed some lube from the slut's own bedside supply, and inserted a few inches of my pulsing member into his tight teen butt. He screamed into the underwear gag as I paused to let the kid's anal muscles begin to relax. As I felt his ass twitch open, I plunged my hard rod all of the way into him. He moaned in pleasure as I started to really pound his butt and hit his prostate sweet spot. The little fag's sphincter suddenly clamped down on my pulsing cock and his stiff boy-tool began shooting long streams of white sperm all over his clenched abs and chest. I yanked my rod from his moist ass and crawled up over his cute face, tearing the condom off. I jacked my hard-on a few times and soon covered the dude's face and hair with globs of spunk. I fell to the bed beside the fucked teen and began licking my own cum from his cute face. I pulled the gag from his sweet lips and french-kissed the queer puppy deeply.
"Oh God, Matt...that was so hot...even my own fantasies weren't as much of a total turn-on...like I said before, you're the best baby-stud." I stroked the beautiful boy's face and suggested that we both could use a shower. I removed the last tattered bits of Justin's clothing and we kissed and headed to the bathroom.
Justin soaped my smooth body up and rubbed his hands all over my lean torso. I grabbed the soap from him and worked on his boyish muscled body. As I washed his luscious teen prick, it began to grow hard once again. I moaned and fell to my knees and sucked his tool into my hot mouth. He grabbed the sides of my head and brutally fucked my handsome face.
"Yea, that's it bitch...suck on my stiff teen prick, you blond muscle-slut...I bet you like it rough too...you horny queer cocksucker...take it deep, fag.", growled the suddenly dominant boy-stud. I gagged a bit as he reached over my back and began spanking my wet bubble-butt hard. His body stiffened and my mouth was filled with his load of sweet ball-juice. I swallowed his huge load and gasped for air as I leaned backward pounding my big long cock. Justin was slapping my face as he ordered me to shoot my load for him. I looked up into his eyes and groaned as my man-tool pulsed and sprayed cum all over my rippled abs.
We both rinsed our spent bodies and dried off. Justin led me by the hand back to his room and we crawled into bed together naked. He kissed me deeply as he ground his lithe body against my torso. He looked deep into my eyes and said,"I love you, Matt...you fucking blond stud. Would it be alright if I invited by buddy Steve over tomorrow to meet you? I'd love to watch you fuck his butch jock-slut body."
The next day, I put on my oldest, tightest pair of 501's, with several holes worn away around the crotch and a huge rip over one ass cheek. I was feeling so horny that I didn't even bother with underwear. My thick cock was already half-hard snaking down my right leg showing clearly through the tight denim. I topped this off with an old cropped football jersey from high school that revealed all of my taut abs and golden crab-trail above my bulge. Feeling horny and ready, I went upstairs and knocked on Justin's door. The cute stud opened the door stripped to the waist. I could see the waistband of his mesh briefs exposed above his tight worn jeans. There was a large damp spot at his crotch where his dick-shaft bulged against the worn cloth.
Sitting on the couch was a hot beefy hunk of a dude, with broad muscled shoulders and huge defined pecs. His grey muscle shirt hung loosely from his upper torso, revealing more muscles than it covered. He was wearing a pair of tight cotton Champion sweat pants with a Bike jock underneath them. He had sandy-brown hair cut short on the sides, and his boyish face looked out of place on such a muscular frame. Justin turned to me to make the introductions.
"Matt, this is my best bud Steve. He was so anxious to meet you that he arrived a bit early. Steve, old buddy, this is my stud neighbor Matt. I wasn't lying about him, was I ?", smirked Justin as Steve looked up at me with his deep blue eyes.
"Oh shit, Justin...look at that gorgeous chest and killer abs...man, his stud cock looks so hot and hard inside those tight slut jeans...oh man.", panted Steve as he started to get up and walk toward me. Justin stopped him and forced him down onto his knees in front of him. He slapped the hunk's startled face and told him,"Get back to work with your slut mouth on my hard dick bulge. I bet Matt would like to see your fag-boy body in action while he gets comfortable."
I sat down on the edge of the couch and began rubbing my hard-on as I watched the big muscle-slut going at Justin's teen bulge. Steve was moaning as Justin grabbed the dude's head and forced his lips against his crotch. The horny jock's sweat pants had pulled half-way down his round butt, revealing the two beefy globes framed by his white jock straps. My dominant side kicked into gear, and I went over and grabbed Justin by the hair and kissed him roughly on the mouth.
As I deep-throated Justin's tongue, I felt the young athlete Steve rubbing my totally erect dick through the rough denim of my jeans with his hand. I broke-off kissing Justin and moved around behind Steve as he stood and took my place making-out with his best buddy. I planted both of my hands on the beefy jock's glorious muscle-butt and squeezed the hard mounds as Steve gasped with pleasure.
"Oh baby-stud...I love you so much...thank you for letting me meet your hunky blond neighbor...damn lover, he's getting my tight buns so hot...shit, Justin.", groaned a turned-on Steve as he hugged his boyfriend and kissed the stud deeply.
"Alright you hot muscle-sluts...I want both of your horny asses in the bedroom now...let go of your sweet lover-boy jock-pup...I have plans for that cute butt of yours.", I told the horny teens as I dragged Justin toward his room. Once there, I made the butch stud kneel as I forced his hot mouth into my crotch, just like he had done to Steve. The big beefy athlete stood there panting as he watched me work on Justin. He started pinching his own erect nipples and rubbing his jock covered hard-on. I popped the buttons open on my jeans and freed my rock-hard dick, which slapped up against my taut abs. I held Justin's head by the hair and brutally dick-slapped his whimpering face. I know he wanted to suck on my dripping cock, but I shoved him backwards onto his bed. I moved over in front of Steve and grabbed his bulge with my hand as I planted my mouth over his and deep-throated him.
As my total lust mounted, I tore Steve's muscle shirt from his chest and pulled his sweat pants down his muscular legs. I pushed the muscle-pup over to the bed and threw him onto his back next to Justin. I made him open up his best bud's tight jeans and get Justin's throbbing dick out so that he could suck on it. As the moaning muscle-slut went to work, I yanked his jock from around his waist and freed his engorged thick stud-cock. I took Steve's damp jockstrap and shoved it into a startled Justin's gasping mouth. His eyes rolled back in total lust and pleasure. Grabbing some lube and a condom, I prepared my stiff rod and plunged it into Steve's gorgeous muscle butt. Justin looked at me with passion in his eyes as he watched me fuck his muscle buddie's ass hard and fast. His tight ripped 501's and tight white briefs were bunched below his muscular thighs as he pounded his boyfriend's hungry mouth.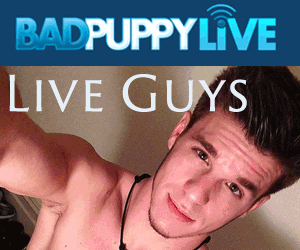 Sweat was dripping from by body onto the muscled torso of the young stud below me as I pounded his beefy buns. Suddenly, Justin moaned loudly into the jock gag and he pulled his pulsing tool from Steve's mouth and shot streams of cum over his boyfriend's cute face. This pushed Steve over the edge and his big dick blew loads of his white stud-sperm onto his chest and abs. I pulled my fuck-tool from the pup's tight ass and tore off the rubber as I shoved Justin's panting face down into the pool of milky gism on his lover's abdomen. I unloaded my sperm all over the side of Justin's face, adding to the pool on the queer jock's heaving chest.
I got up from the bed and stood back rubbing my abs, as I watched the two young fuck-buddies snuggling their smooth muscular bodies together. Steve was lovingly licking the globs of my sperm from the side of Justin's face. Steve kissed his horny boyfriend on the lips, then he scooped a bunch of the mixed cum from his navel and dripped it into the dude's hungry mouth. They were two hot looking young queer lovers.
I turned my back and was going to leave the two hunky boyfriends to themselves, when my arms were grabbed and twisted behind my back. Justin yanked my blond hair forcing my head back as he hit the back of my legs, dropping me to my knees. The naked muscular puppy Steve moved in front of me, and with his strong hands grasped the holes in my worn jeans and ripped open the entire crotch. My blond pubic bush and throbbing rod were totally exposed. Steve ground his cummy groin against my panting face then wacked it with his thick muscle-dick several times. Meanwhile, Justin ripped open the tear in the denim over my tight butt, giving him easy access to my virgin fuck-hole.
"Oh man, what are you studs doing...you...you can't...God, I...I don't want...oh shit, do it to me...gang-rape my hard fag-slut body...take my queer fuck cherry.", I growled as the two teen hunks made me admit another secret sexual longing. Steve grabbed me by the throat forcing my mouth open. He shoved his pulsing muscle-dick into my whimpering mouth and began fucking my handsome face. Justin grasped my cropped football jersey with one hand as he spanked my muscular ass cheeks with the other.
"You fucking hot blond bitch...you don't think we were going to let you get off that easy, do you ?...I want a piece of your macho bubble-butt, jock-stud.", growled the horny teen as he lubed my ass and his cock. Within moments, I felt his huge man-tool slide up my tender fuck chute. I screamed around Steve's engorged dick plugging my mouth, but soon began moaning in passion as my heaving body was over-powered with waves of lust.
"Shit baby-stud...fuck his gorgeous queer muscle-butt...God, you look so hot with your big dick pounding his round bubble-butt...rape his jock-fag hole just like he did mine...Oh man, Justin.", panted the hunky athlete Steve as he leaned forward and kissed his fucking boyfriend. Justin reached out and started brutally twisting Steve's hard erect male tits. This pushed the beefy stud over the edge, and he began shooting his thick load of sperm down my throat. Justin groaned and pulled his dripping tool from my wet hole and covered my muscled back with bolts of white cum.
As Steve's softening cock slipped from my lips, I moaned as I felt Justin's thick spunk dribbling down between my ravaged butt cheeks. "Ooohhh, you hot muscle-pups have got me so turned-on...my aching nuts are ready to blow...my buff body is just a queer slut abused sex toy."
Justin grabbed my blond hair again and bent my torso back against his as Steve fisted my drooling hard-on roughly. My taut rippled abs were stretched-out as he held his handsome boyish face under my low-hanging balls licking them. I moaned loudly as my dick erupted with a fountain of spunk, covering my muscled groin with bolts of man-seed. Some of my load dripped down over Steve's forehead and into his open mouth. Justin smeared the sticky cum all over my chest as he kissed my gasping lips and stroked my face.
Justin pulled his sweaty muscular teen body from beneath me, and I collapsed in a heap onto the floor with my shredded slut jeans half-way down my muscular thighs. The two teen muscle-fags stood over my heaving torso locked in a deep passionate kiss.
The Badpuppy.com models in these pictures are Patrik Lukasz & Roland Kraus