Heated Threesome by Hrtofgld
Rigby, the landlord, was always talking about air-conditioning, but never did anything about installing one. As the summer wore on, the house became an oven. We lived in a pleasant Georgian house in Trumpington Street, Cambridge. Most of the house's rooms had not been altered much since 1920 except for the fact that one room on each floor had been turned into a shower room for use by the students who lodged in the house. Each floor housed three students, each of whom had a small bedroom, shared a small kitchen, shower room and a communal sitting room. Gradually, as the heat intensified, Peter began to notice that Bob and Jed wore less and less around the apartment. After their showers in the morning, they would appear in the kitchen; Jed wearing just a thong and Bob in a pair of loose boxer shorts. While they were watched TV in the evening, both would shed first their shirts and then their jeans. Peter carefully tried not to look at them at breakfast time - not easily done - the kitchen was the size of a small cupboard. In the evening, since there was only one couch in the living room, he usually found himself sitting next to one of them. Occasionally his hand would brush against a naked thigh. He would wince and draw away.
Bob and Jed had no hang-ups about their bodies, but Peter had grown up in Cheltenham, England, in a house where appearing at breakfast without a tie counted as indecent exposure. He felt distinctly uncomfortable when he caught sight of his own naked body in the mirror as he stepped out of the shower. Only the extreme heat had persuaded him to appear in an open-necked shirt. Even then, it had long sleeves which he kept buttoned.
Though they joked about him when he wasn't there, the two other guys rather liked him. In fact, they rather fancied him, though neither admitted this to the other. This was probably due to the fact that he was physically so different from them. They were both athletes and worked out every day; their bodies were well developed, muscular and macho. They could have been twins, except that Jed was dark and Bob blonde. Jed's body was covered in a mist of dark hair, thick on his thighs and chest, a line of black wiry hair running down from his navel into the tiny white pouch of his thong. Bob's body was smoother - or appeared that way because his hair was so fair and silky. Jed loved to run the palms of his hands over Bob's butt and feel the silk like hair, thick in the crack of his ass; his finger slipped into it.
Both knew each other's bodies very well. They had fallen for each other at first sight and later carefully arranged to share the same apartment. They were rather irritated when they were informed it was an apartment for three. When Jed first set eyes on Peter, he thought 'Yes!' But everything hadn't quite worked out as he'd hoped. Peter was so modest it was ridiculous; Jed had only seen him naked once, by accident, when he barged into the shower room as the immature Peter was toweling himself. Both Jed and Bob thought of Peter as a boy, though he was the same age as them. Peter behaved and looked as though he was still an awkward adolescent; Jed thought Peter's naked body had looked like a young teenagers - completely smooth, slim, pale and vulnerable; yet his tiny waist and slender hips were somehow erotic; Peter's firm, round, jutting ass (seen as he turned his back, hugging his towel) sent an electric shock straight to Jed's cock.
After a while, Peter became less embarrassed of his own body because of the other guys' disinterest with their own bodies.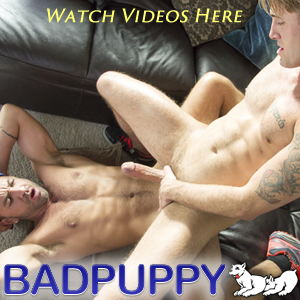 Peter, in his innocence, had no idea of what was going on with the other two. Peter suspected nothing when Bob, sitting next to Jed at the breakfast table, purposely dropped a spoon and bent down to pick it up. While down there, Bob ran his tongue up the inside of Jed's thigh to where the pouch of his thong bulged with the remains of an early morning hard-on. Peter couldn't see Jed's hand sliding up under the leg of Bob's boxers cupping a warm, thick, hardening muscle in the palm of his hand. Peter would regularly hear a thumping sound coming from one of the other bedrooms, at odd hours of the day and night and assume that Bob and Jed were working out (as indeed they were). He didn't quite know what to make of the wild shouts he would occasionally hear (Jed came with a noise like a motor accident). Peter thought one of the guys must have strained a muscle.
Though Peter no longer shrank from physical contact with the others, he would carefully place a towel about his waist on the way from the shower to his room. There were moments when he Peter found himself obscurely disturbed by the sight of sweat beads sparkling on Jed's suntanned shoulders. Peter, coming face to face with Bob one morning, was surprised by Bob's disconcern with displaying an early morning hard-on and his doing nothing to conceal it.
Bob and Jed longed to make out in more comfort surroundings. Their beds were narrow and allowed little room to move; the bedrooms were small and cramped. When Peter announced that he was going to a weekend seminar on the early history of the Byzantine alphabet (he was studying literary history), Bob and Jed eyed each other happily. The common sitting-room had a large couch, and a thick soft shag carpet (Rigby had confiscated it from an earlier resident in lieu of nonpayment of rent). It was going to be a comfortable weekend.
A honk from the horn of a car outside heralded the arrival of Peter's ride. The two young men waved goodbye as Peter entered his friend's car. As the car drove off, Jed couldn't get the door closed fast enough as his thong was being ripped off and Bob was pressing his mouth against his groin. "Aw, shit!" he cried out as his cock batted against the back of Bob's throat, "That's good, baby, keep it up."
Bob kept Jed up and also kept him at the verge of cumming, yanking down on Jed's huge hairy balls whenever he felt them try to rise into the orgasm mode. Jed moaned with pleasure/pain each time Bob pulled his cum-filled balls downward. Jed dug his hands into Bob's hair, forcing his head harder into his crotch. After torturing Jed a few minutes more, Bob pulled away from him and stood up, his own hard on escaping through the boxers' front slit, his cock dripping with pre-cum.
With a hard yank, Jed pulled off Bob's boxers, and the two men stood naked in the middle of the entryway of the apartment, their cocks batting the other's erotically as their tongues sought to twine themselves together. Bob's hands moved over Jed's full pecs, pulling on the whirls of dark hair that covered both mounds as well as the thickened nipples that sat supremely at their apex. Jed's hands were also busy as they explored the cleft between Bob's muscular butt cheeks, playing with the hair around the tight pucker of his asshole. Whenever Bob would tug on one of Jed's nipples, Jed would enter the pink puckerhole and pull upward, stretching the hole wider and causing the two men to moan in unison. Finally, the two couldn't stand the foreplay any longer and crabwalked to the living room, collapsing in a heap of arms and legs onto a thick shag rug.
After wrestling to determine who'd be on top, Jed triumphantly pushed Bob's legs up to his shoulders. Jed spat on the end of his dick, and stroked his throbbing member as it eagerly awaited Bob's tight asshole. Bob reached his arms backwards and rested them on a pair of discarded shorts. He dug around, found a rubber and tossed it to his lover. His anticipation was obvious for his asshole twitched as it prepared to be invaded.
Jed pulled the end of the rubber over his cock and with a snap, let the rubber conform to the rigid lines of his cock. He stroked the rubber briefly, getting some of the lubricant on his fingers and then rubbed the lube into Bob's awaiting hole. Bob's eyes turned dreamy as Jed's fingers smoothed the lube into his asshole, then turned opaque as Jed's cock replaced his fingers with the head of his cock. With a quick jab (just the way the two men liked it best), Jed entered his lover's asshole all the way and felt his balls bang against the hard, muscular, hairy asscheeks.
The two men entered into a fast rhythm. Jed fucked Bob hard, his muscular thighs and butt muscles forcing his cock in and out of Bob's tight asshole; his chest just over Bob's, propped up by his arms as he arched over Bob's body. Bob continued to play with Jed's unprotected nipples. Each thrust of Jed's cock was met with a harsh twist of his nipples or a hard squeeze of his hairy pecs. A few times Bob would reach around and try to grasp the heavy balls as they smashed against his asshole, but Jed would pull out just far enough as he felt the questing fingers. Jed knew that Bob liked to squeeze him a little too roughly to prolong the fuck. Jed wanted to cum inside Bob's hot canal and he was too hot now to be denied. With a deep jab he felt his balls rise to meet the end of his shaft and he started cumming, howling with the pain as he ejaculated his man juice into Bob.
Bob's cock had been rubbed almost raw by Jed's furry rock hard abs, and now came as well, coating the two men's furry bellies with thick gobs of cum. Bob's orgasms, while not as loud as Jed's, would wipe him out for awhile; they were so intense. His body went limp as his whole being poured out of his cock. Jed collapsed, after his cock ended its spewing, onto Bob's furry chest and clutched his lover's body to him, his cock still hard inside Bob's ass. The two men, blown away by their stellar orgasms, fell asleep in the thick shag rug, their cocks and balls resting up for another hard fuck later.
About an hour later, Peter dug through his book bag and discovered that he'd left most of the important information needed for his seminar back in his room. His friend, a nice straight guy named Mark, was not happy about having to turn around to get the material, since they were already late. Both knew that without the information, they might as well not go to the seminar at all. Sighing, the two men turned around and returned to Peter's apartment building, unaware of the wild sex that was taking place in the living room.
Moments passed and Jed and Bob discovered a second wind and were playing with each other's cocks. Both men had their mouths around the other's cock in a full 69 position. Jed preferred topping Bob, but also liked the feel of Bob's large but manageable cock in his mouth. Bob was insatiable when sucking on Jed's cock. They lay side by side, each man sucking his lover's cock and stroking any available expanse of hairy skin. Occasionally one would sink a finger or two into the others twitching asshole. Bob enjoyed having Jed's fingers in his asshole, but really wanting the thick cock up his butt again. The wrestling match began again, only this time Bob won. Grinning, he pushed Jed down onto his back and spread his legs, letting his balls fall between, resting them against the shag of the rug. He knelt between Jed's muscular thighs and grasped Jed's balls in his hands, pulling the head of Jed's cock into his mouth, massaging the heavy balls with both hands until he felt them wiggle and tasted precum from the slit of Jed's cock. He let go of his lover's equipment and reached for another condom, pulled it over the throbbing meat and smoothing it down to the bottom of the shaft. He grabbed a small leather strap and wrapped it around the jiggling balls, stretching them and tying them down so that they couldn't move upwards very easily. Jed protested, but a quick slap against the stretched balls caused him to subside quietly. Bob dribbled lubricant onto the latex covered cock and lowered himself down as he faced his lover. Pushing the cock deep inside of him, Bob settled down so that his balls rested in Jed's body hair, impaling himself on Jed's thick cock. Slowly he began to fuck that cock inside him.
Jed began moaning as his cock entered Bob's hot asshole again. He grasped Bob's throbbing hard cock and balls with one hand while stroking his lover's chest and thighs with his other. Soon both men were groaning with pleasure as Jed's cock was serviced by Bob's tight asshole and Bob's cock was being jacked by Jed's rough hand. Both men were making so much noise and were so oblivious in their combined passion that they didn't hear the key in the lock and the gasp from Peter as he entered the apartment.
Peter was closed minded to any idea of sex between two men - he didn't like to think about sex at all if he could help it. The idea of sex with a woman certainly did nothing for him. The shock, as he quietly opened the door of the living room and saw what was going on, was perhaps the greatest shock of his life. His mind rejected the whole idea and the closer he looked, the worse it got. Bob, stark naked, sitting on Jed's stomach. Jed naked too. Bob's cock hard and erect. Jed's hand on Bob's cock. Jed lifted himself up and Peter realized that Bob was sitting on Jed's cock, not his stomach.
At that moment Jed looked up, and met Peter's startled eyes.
"Oh - ah - hi, Pete!" he panted.
Bob turned his head. "Ugh - uff," was all he could manage.
Peter turned, closed the door, and dashed into his room. He felt hot. He pulled his shirt over his head, stripped off his jeans and boxers, wrapped a towel around his waist, went to the shower and turned on the water. He felt dirty. The cool water streamed down his body. He turned, reached for the soap, and began rubbing it over under his arms, down over his belly and between his thighs. He soaped his cock, pulling the foreskin back as he had been taught, and rubbing a soapy finger and thumb over the head. It lay limply on his palm. He ran the soap around to his ass, soaped his buns, and reached under his balls from the front and began rubbing his ass with his forefinger. As he touched the puckered opening of his ass-hole, he felt what seemed to be an electric shock running through his body. He continued stroking his ass-hole and then slipped his soapy forefinger into it his hole up to the knuckle. A warm glow seemed to emanate from his hole and spread through the lower part of his body. He turned to face the shower so that the water ran down over his chest, and tentatively slipped a second finger into his ass-hole. The warm feeling was even more delightful. He shut his mind to the very idea of what he was doing. His fingers began to move slowly in and out... He closed his eyes.
Downstairs, Bob had lifted himself off Jed, and looked glumly down at his shrinking cock
"Dammit," he said, "what a waste."
Jed looked up at him. His asshole felt empty. He sat up.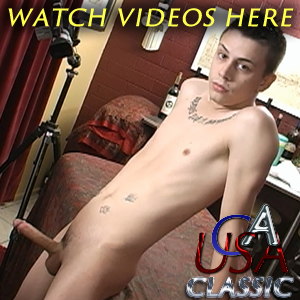 "I guess we should go and apologize," he said.
"You think?"
"We've got to live with the guy."
Bob stood up and reached for his boxers.
"No point in that," Jed said; "he's seen it all."
The two guys left the living-room, and walked towards Peter's bedroom. Hearing the water running in the shower room, they turned towards it. The door was open. Peter, his back to them, was fucking himself with two fingers.
Jed gave a whoop of pleasure.
"Hey, guy!" he said, "we can do better than that!"
Jed and Bob ignored the running water, and pulled Peter out of the shower. Peter protested, but found his back clasped against Jed's chest and Bob grasping his thighs. They carried him, damp and wriggling, into the living room and collapsed in a tangle on the rug. They laid still for a moment. Peter faced downward, lying on top of Jed. He could feel something hard pressing against his belly. He closed his eyes and tried not to imagine what it could be.
Bob laid between Peter's open legs, his face against one of the cheeks of his ass. It was damp and cool, completely smooth, round and firm. Bob ran his tongue over the hairless skin, around to the base of the spine, and slowly down into the crack. He paused, raised his head and placed his palms on the other boy's butt, pulling the cheeks apart. The ass-hole was small, pink and puckered. Bob gently touched it with the tip of his tongue. Peter's whole body convulsed. An incoherent, muffled shout could be heard even though his face was pressed into Jed's chest. Bob pressed his face against the boy's ass and felt the ass-hole open beneath his probing tongue. He reached underneath to play with Peter's balls. Jed felt Peter's prick harden at last. He placed his hands on Peter's shoulders and pushed himself upwards. Peter felt the hairy chest move underneath him. As his cheek slid down Jed's belly, he opened his eyes and saw, an inch away, the other guy's cock
He had seen it before, of course, when he had met Jed crossing the landing, fresh from the shower It seemed pretty big to him then. Now, it was enormous. The huge red barrel was laying against Jed's belly, the two huge balls pulled up against its base as though they were part of it. The skin was dark and the balls, covered in a mat of black wiry hair were smooth. Without thinking, he found himself running his finger up the length of the thick vein running up its under-side to the place where the skin gathered, below the domed red head. He had never seen a hard circumcised cock before. He ran his forefinger over the head and felt Jed shiver. He replaced his finger with his lips. The head of the cock felt warm, friendly and was slightly slippery with liquid. His lips slid over it as though it had been made for them.
He was so fascinated by it that he almost forgot about what was happening to his asshole, opening with delight to the tongue-fucking Bob was giving it. He felt his thighs being pulled even further apart by Bob's hands. Bob placed his hands on his hips and lifted him so that he was on his knees. Peter continued to suck on Jed's cock and offered his ass, now in the air, to Bob. Bob looked desperately around for a condom. At last he saw a little square packet half under the couch. He opened it, and slipped the condom on his prick. Taking some lube on his finger, he smeared it on Peter's ass. As it slipped inside he felt the younger guy's sphincter muscle twitch and grab at it. Bob moved forward. Holding the cheeks wide apart, he watched as the head of his cock nudged into place.
Peter felt Bob's cock pushing its way into him. There was a moment's pain as its head slipped in, then the long, beautiful stroking shaft began its movement. He tightened his muscle and heard Bob cry out with pleasure. Meanwhile, Jed's hands were on his head, moving it up and down so that his lips stroked his cock in unison with Bob's movements. The movements quickened as the older guys' urgency grew. Bob's thrusts pushed Peter's body against Jed's, his cock rubbing against the muscular, hairy thigh. Peter began to feel a great knot of pleasure growing in his belly and balls. All of the sudden he felt Bob's body jerk uncontrollably on top of him. At the same time, he could feel the large vein of Jed's prick swell; a warm, thick liquid hit the back of his throat. Jed gave a great cry, and pulled at Peter's head, thrusting his cock to the hilt in Peter's mouth. Peter's own pleasure gathered and he came against Jed's thigh. The amount of cum was so much that you would suspect the guy had only cum his sleep, maybe once or twice, since he had reached adolescence.
The three of them lay in a tangle for half an hour, Jed and Bob now completely exhausted; Peter in such a mixture of emotions that he dared not let himself think. After a while, Peter asked himself, "Why think at all? Why not just feel?"
He lifted himself out from under Bob's body, and looked at the two other guys. They were half asleep, but grinned lazily back at him. Jed's cock had subsided to its usual size but Peter preferred it hard. He reached out and placed his palm on it.
"Give me a break," Jed said. "I've had a hard day."
Peter leaned over towards Bob who was now lying face down on the rug. He put his hand on Bob's ass and felt the silky hair against his skin. He moved up then down so that he could kneel between the guy's open thighs. Leaning over, he pulled the cheeks apart as Bob had done to him. Bob turned his head and looked up. Peter's slim cock was standing firmly at attention. Peter had it in his hand and was stroking it gently.
Peter asked Bob, "Hey, I wonder if... Do you think I could...?"
"Got a condom?" asked Bob.
"Ah... no..." said Peter.
"On my bedside table," said Jed. "Help yourself."
Peter jumped up and left the room.
Bob looked at Jed. "You know these late starters!"
Peter rushed back into the room and dropped a box on the floor. Seven wrapped condoms fell out.
"It's going to be a busy day," said Bob.
Peter was kneeling, and was clumsily trying to pull the condom on.
"Roll it," said Bob. He reached out, took the condom, and rolled it onto Peter's prick. Peter looked down, half-puzzled. Bob smoothed lube onto the condom. Peter began to tremble.
"Hey, don't get too excited!" Bob laid back and pulled his knees up against his chest.
"But don't I have to... I mean, don't you need to be on your stomach?"
"Given time, you'll be surprised at how many positions we can try," said Bob. "Lend him a hand, Jed."
Peter knelt between Bob's thighs. Jed nestled in behind him, his own prick up against Peter's slender buns. He reached round, took Peter's cock in his hand, and placed it against Bob's awaiting asshole. With one swift push, Peter was in, and began swiveling urgently, his balls knocking against the inside of Bob's thighs. Bob thrust upwards and arched his back to meet the stabbing prick. he became aware that the hard flesh was beginning to soften. Peter was losing it.
"Oh, I don't think I... oh, shit!" cried the boy.
Jed reached down and thrust his hand between Peter's thighs, feeling for his balls. There was no response. His thumb accidentally brushed Peter's asshole, and the boy jumped like a startled rabbit.
"Oh, yes!" he said, "Yes, that's it."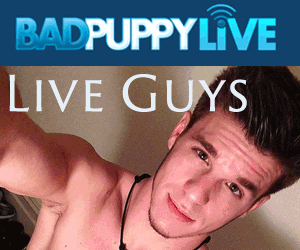 "Well," said Jed, "if that's what you want..."
He pushed his thumb, still greasy with lube, into Peter's ass. He began to bear down on his prostate. Bob felt the cock swell and strengthen in his ass. Keeping his thumb in position, Jed picked up a condom, and managed with one hand to extract it and put it on. Jed pulled out his thumb and with a sharp motion, substituted his cock.
"Ayieeee!" shouted Peter. Jed hesitated. Was he too brutal? Jed caught Bob's eye, and Bob could see Peter's face.
"It's O.K.," Bob said - "he likes it!"
Peter started to fuck Bob again, this time with firm quick stabs. Jed adjusted his own movements to the boy's, holding his shoulders to steady himself.
Bob felt his own cock. After he'd come a couple of times, it often stayed soft while he was being fucked - but the look on Peter's face and the feel of the boy's cock pounding so urgently brought him quickly to arousal and he began jerking off in time to the movement of the other two. Once again they all came within half a minute of each other. Peter came first, with a shout and a grin; then Jed with a slow trickle of what little cum was left in him; and finally Bob with three or four thick globules falling on the fur of his belly combining with the dried cum from his earlier sessions that afternoon.
"Phew!" said Bob. "I didn't know you had it in you, Peter."
For a moment, Peter looked embarrassed. "Neither did I!" he said. "And there's not much left in me now, I can tell you."
"Not much left in me either," said Bob, throwing his legs wide apart and lowering them so that Peter's shrunken prick slipped out, the condom heavy with cum.
"Hey, fellows," said Peter. "Do you think... I mean, I've got some catching up to do."
"We'll give you a hand," said Jed, pulling out of Peter, slapping him lightly on the rump.
"More than a hand, I hope," said Peter.
It was pretty crowded in the shower with all three naked guys using it at the same time.
The Badpuppy.com models in these pictures are Jirka, Zdenek, & Michal