Going Down on the Farm by Barringer
I've just spent a few weeks at Fruitland, my uncle's farm and orchard, and it was both a fruitful and a fruity experience. Sweet apples and sweet ass. And lots of purée on the side. What made it all the more enjoyable was the fact it was not at all what I'd expected. The place usually bores the pants off me, it's so quiet. But this apple picking season I managed to get the pants off this straight stud. And he hadn't expected it either.
Bet you're all lined up and horny and ready to hear my torrid tale, so here goes. But first a description of the juicy delicious Apple Pippin who so whet my appetite although I must say that at first he didn't appeal to me at all as his face wasn't exactly shining with intelligence. Still there's an old English saying that you don't look at the mantelpiece when you're stoking the fire. Nor when you're dunkin' your tongue around a straight boy's super tight rim, with your nose buried in his hot butterchurn butt which you're chewing on it like a donut.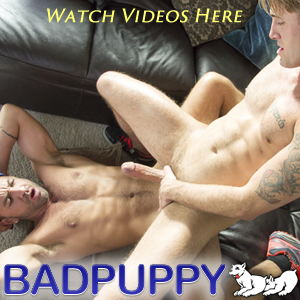 His name was Chad and he was one of the seasonal apple pickers my uncle engaged every year. They're usually a motley crew and not very attractive but Chad had a soft, beautiful childlike face and a hard sturdy body. I first noticed it when he was down at the well washing up at the end of the day. The body I mean, not the face. He'd taken off his shirt and the moment I saw his torso I wanted to see 'more so.' His pecs were firm and round and just short of needing a bra. I don't know quite how else to describe them except as two boulders overhanging a six-pack cliff face with endless possibilities stretching out to the fire I knew lay down below. Hope you get the picture. I was dizzy with the sight of him which made my dick want to reach out and touch something. We got to talking and, slut that I am, I asked him if he liked fishing. He looked just the type who would. He told me he did and before I could remind myself that I was hobnobbing with one of my uncle's casual labourers I arranged to meet him the following Sunday.
I picked him up bright and early before curious eyes could see us going off together. We were like two lovers meeting for a secret tryst and I felt guilty as hell as I already knew my intentions and wondered if he did too. I had my doubts though. There was something so dumb and innocent about him that I don't think the idea of sex with another guy even entered his beautiful apple picking head. Never have I been so wrong.
I took him well up river to a secluded creek I knew. I had often fished there with my grandfather as a boy and had already had more than one horny adventure including the loss of my anal virginity but I'll have to tell you about that some other time. Suffice to say it was the perfect setting for a seduction.
Chad didn't have much to say for himself so he was the ideal fishing companion. We spent nearly two hours in quiet contemplation feeling the brisk fresh air on our faces and listening to the water lapping around us. It was pretty chilly up river so we didn't strip off right away. Still he was wearing a sleeveless flannel shirt and I took my time watching him cast off and was able to appreciate the muscles that rippled up his bare arms as his fishing line sent ripples down the river. I was also able to admire the clumps of hair in his horny armpits. They were a real turn on. But the best I knew was still to come. Fortunately, I'd had the forethought to bring a picnic and some beer and we built a fire and cooked some of the fish we'd caught. Then we fell asleep in the sun. We awoke muggy headed and I suggested we went for a skinny dip. Chad agreed enthusiastically. He was like a happy puppy out for a Sunday treat with his master. I couldn't wait to get him off his leash.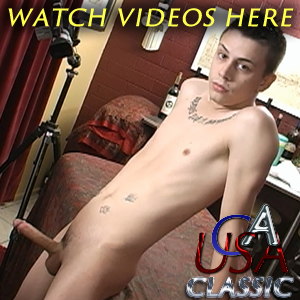 I gazed lustfully out of the corner of my eye as he ripped off his shirt and jumped out of his jeans. He wasn't wearing underwear so I got a full look at his ample ass before he plunged into the water. I wasn't quite so quick and I had a bit of trouble camouflaging my excited dick but the cold water soon doused its ardour. We swam happily around like two schoolchildren playing truant which I suppose is exactly what we were doing. The last time I remember having so much fun was when I was a boy scout at summer camp.
I'd spread out a blanket for our picnic and we sank down on it exhausted after our invigorating swim. The sun was high in the sky so we were soon dry but somehow we didn't get dressed. We kind of lingered a while and admired each other's bodies. He was lying stretched out with his hands behind his head so I got a good look at his pits which glistened in the sun like mini-duplicates of the pubes round his munchy mouth watering manmeat. This delicious monster sat side saddle on the top of one of his thick thighs like a succulent sausage waiting to be barbecued, destined to swell in the heat of the grill and eventually spit and sizzle until it was ready for consumption. He had the crunchiest thighs I've ever seen on anyone, male or female, plus chocolate drop nipples and a ball sac larg­­er and harder than an avocado pear. These porky thoughts about food went straight to my dick and both myself, and my thoughts, lay completely naked before him.
"You have a nice dick," is all he said.
"You too," I answered, praying he wouldn't start talking about girls and how devoted he was to pussy.
"I've never done it with a guy," he added.
"Do you want to?" I asked rather unnecessarily.
"Yes," he said.
It was as simple as that. He looked at me with his big brown bovine eyes and sidled up closer like a curious anthropologist examining a new species. He began to touch me tentatively. All over. I shivered with pleasure.
"Are you cold?" he asked.
"Not if you wrap yourself round me," I said, sounding like a silly sixteen-year-old schoolgirl.
The truth of the matter is I was finking out and having second thoughts. Since the moment I'd first set eyes on him in the orchard I'd been dreaming of mad rampant unmitigated sex. Ass and hair tearing stuff. Now I was foolishly full of mixed feelings. I was suddenly afraid of the responsibility I was taking on, seducing this young innocent guy. I was also afraid I'd disillusion him and not be quite up to the task of giving him what he was looking for. Somehow I didn't see myself getting to grips with his formidable six-pack and the rest of the muscle packed tightly into his firm frame. Not to mention getting my mouth round his generous dick.
To my surprise he was the first to open up and imbibe. He took my dick into his mouth as if he was sampling some exotic delicacy and chewed on it with his lips. He'd obviously never had a dick in his mouth before and didn't quite know what to do with it but the effect of his neophyte nibblings was not unpleasant. It was also a complete novelty to me. Once again I shivered with pleasure. Who was seducing who I thought.
"Tastes salty," he said, sipping the pre-cum that was seeping out. Then he began to get the hang of things and started licking and sucking like a child with its first popsicle. He absolutely blew my mind. And my boner. It was like having sex for the first time for both of us. Nobody had ever sucked me off quite like that. I forgot all about the problem of seducing him and let myself go to the rhythm of his mouth and lay back passively. Something I'd never done for anyone. Soon I was honking and humping and coming in his mouth.
"Wow," I said finally. "Nobody has ever made me feel like that before."
"Great," he said swallowing my cum as if it were something he did every day. "Now you do something to me you've never done to anyone before."
"Are you kidding," I said. "I've done just about everything you can imagine."
"There must be something," he said. "Think hard. I'm all yours. An open book."
I couldn't believe we were having this conversation. He was so naïve and yet so down to earth and matter of fact as if I was a human sex manual and only had to turn his pages. Weird. Weird but strangely stimulating.
"There is one thing I've always wanted to do but I can't bring myself to say it. It sounds so gross."
"Don't say it. Do it," he said eager to know what it was. He surely was sexually game for anything.
"Ok," I said, "But you'll have to follow my instructions and let yourself go just like I did with you."
He agreed.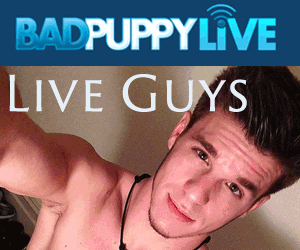 I took him to the back of my Range Rover and we built a bed together. By now the sun was going down and that was what I wanted to do too but not in the open. This was something private and special. Something I'd never got round to doing before. For some reason I'd never been turned on by anyone enough to want to eat their ass. And this was exactly what I wanted to do with Chad.
I told him to kneel in front of me and he obeyed. I separated his bounteous ass cheeks and invaded his anal regions with my tongue. He opened up, first willingly and then wantonly, as I lapped away at his buttery butt like the proverbial cat getting its cream and was totally turned on by the contented groans pouring out of him.
"Man that feels good," he moaned. "I sure am glad you decided to pick my apple."
"That's because I knew it was the best of the crop," I said, "Now shut up and sit down on my tongue."
He obliged and I made his butt apple red and his dick hard as a rock. You can tell whether a guy is straight or not by the stiffness of his cock when it's in contact with another man and his was as thick as a ramrod by the time I'd finished with him. He brought out the primitive in me and I brought out the butt slut in him. I inserted one finger after another and pushed them in as far as they would go which was always a little further. Soon I was touching his love pulse and he was touching the stars.
"Ooo ooo ooo!" he kept saying as I gooed my way in.
He was such a disarming mixture of muscle and marshmallow.
I slipped my hand under his scrotum and stroked his dick till I had a palmful of his thick pre-cum to use as lube. I fist-fucked him with one hand and finger-fucked him with the other. He ran the whole gamut of horny vowel sounds and cried out for more. I was so excited by the sound and fabulous feel of him that my recently deflated dick became recharged and entered him like a streak of flame shooting up a dry hill though by now his ass was anything but dry and felt like molten lava as it wrapped itself around me and started to absorb me and swallow me. Nobody had ever done that to me before either. His butt was like a second skin.
I cupped his beautiful pecs for support and rammed my way up his hot chute until it seemed my balls would either burst or become morphed with his. In the end – forgive the pun – flesh merged with flesh as I slapped into his bouncing butt. We humped and thumped and lunged and plunged and moaned and groaned for what seemed forever and then suddenly all the bells of anal heaven were clanging noisily and triumphantly as we came as one in a cumful chorus. Another first for both of us.
"Man that was great," he said, after he'd covered the Land Rover with his jizz. "Thanks a bunch."
It sure felt strange having him politely thank me for breaking his butt as if I'd just taken him for a three course meal or given him popcorn at the movies or something but at least it put to rest all my fears about seducing him or not being able to satisfy him.
As we made love later that night I realized he'd been crying out to be seduced all along and I found many more ways of satisfying him and served him up even more elaborate courses of appetizing sex on a plate.
Soon he stopped being so polite and gobbled them all up, greedy for more, until I had him literally slobbering at my sexual trough while I licked his dirty platter clean.
And he, for his part, gave as good as he got. Especially in the dick department.
But that's another story.
Stay tuned.
The Badpuppy.com model in these pictures is Viktor Holub