Exploring Foreign Parts by Callan Smith
It was early October, and I was on my way back to Italy after splitting up with my partner in Thessalonica in northern Greece. I wanted to get the hell out of there as quickly as possible and bought a very old second-hand car. I knew there were mountains and stuff, but hadn't really counted on the roads being so rough. The car finally died on me somewhere in Albania. Fortunately, it wasn't dark yet, and I found an old dilapidated gas station. It seemed even more run down than my car, and was tended by a wizened old man and a mangy dog. We jabbered away at each other using sign language and finally he indicated a farmhouse up the road, so I set off with my phrase book hoping to find a friendly native who spoke English or Italian. I only found a wizened old woman who sat me down and gave me some soup, and then pointed to a straw mattress in the corner of the kitchen. Exhausted and depressed, I slumped into sleep, convinced that anybody under eighty must have left this God-forsaken place years ago.

My eyes opened to the sound of breakfast, the smell of coffee, and the wonderful sight of him. During the night some angelic visitor had come to my squalid manger, and wonder of wonders, miracle of miracles, he spoke English, too. His name was Garko, and he was pleased to meet me. He wasn't a mechanic, but maybe he and his grandfather could do something with my car. My car couldn't have been further from my mind. In fact, I didn't give a shit about my car. From the moment I set eyes on Garko, I wanted to stay right where I was and never go away. I'd be Ruth to his Boaz. His people would be my people and wherever he chose to go, I would be right behind him. We ate breakfast and then I accompanied him to the car. I said very little. I was completely overawed by him. He was tall and, to me, looked like a stallion. Everything about him shone and moved in unison, and his smile would have melted the Arctic Circle. He may not have been a mechanic, but he was wearing overalls which sat on him like a saddle, and his body was fairly brimming with muscles like the flanks of a thoroughbred.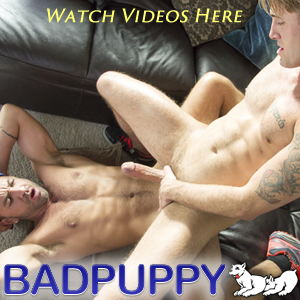 What mystic force had brought me here, I asked myself, and how was I going to persuade him to let me stay. Garko must have been reading my mind as he told me, once again, that he was really pleased to meet me since now he would have a chance to practice his poor English. Happily, the car was almost a write-off, so I said I would be happy to stay a few days until I found an alternative means of transport. He took me to his pick-up truck and told me he was working the land on a farm nearby. It was a summer job, as he was studying management at Zagreb University. The truck lurched as we drove over the rough ground, and our bodies were inevitably thrown together as we approached the farm. As I looked at his hand on the wheel, I already imagined it caressing me.

My desire for him was extremely strong, and by now I knew he was dying to get his hands on me, too. Somehow one thing led very quickly to another as the hand which brushed my thigh almost imperceptibly while he changed gears, ended quite naturally in my open lap to cradle my throbbing dick. Soon, our tongues were entwined under the shower of his outhouse, and we were getting to know each other in the best way possible. Hardly a word was spoken, but every movement was awash with meaning. Each thrust of the tongue, each hot searching touch, opened more floodgates of sexual hunger and passion, and we seemed to literally consume each other as the soothing, seething water poured down on our heads. I had swimming sensations of sexually swallowing him, digesting him, and absorbing every square inch of him, and he seemed intent on doing the same to me.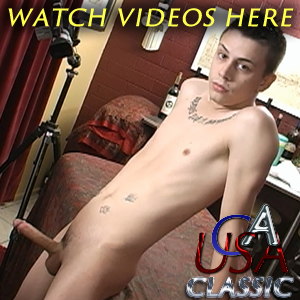 I seemed to vent on him all of the anger and suppressed violence I'd felt after my break up, but it had somehow transformed itself into huge breakers of luscious lust. My mouth watered at the sight of his purple nipples, so reminiscent of firm ripe plums that I couldn't wait to suck the sweet juice from them. I wallowed in the beauty of his dripping body and drank my fill of him. My hands waded their way through the steaming, streaming water to the golden delicious apples of his fleshy butt. I pulled him towards me so I could feel the rampant rigidity of his powerful penis. Presently, he turned me round, and I felt his fingers forging their way like flames into my molten orifice. The heat of his red hot iron almost burned as it firmly entered my fiery furnace. Guiding this vessel through the soft shallows of my burgeoning butt, and then sinking down hard on him, I waited for the mast of his galleon to penetrate the depths of my innermost being. It did, and transported me to such soaring, sensual heights that I gasped at the wonder of it.

This was just the start of a long and eventful voyage of exciting discovery As my Master and Commander unfurled sail and took me through tempestuous surging seas of pure, unadulterated pleasure, we plunged onward towards uncharted shores and unexplored territory. He lashed me, and thrashed me to a thunderous climax as together we burst the banks of sexual fulfilment, and like the surf merged and melted into one. After this, we drifted into oblivion and finally surfaced to float on the eddies of ecstasy. We dried and adored each other, and lay side by side on a huge feather bed. We slept a while, and then I woke to find his dick standing up like a rose waiting to be picked. I wanted him to roll over, but he asked me to water his rose first. Once again, one thing led to another, and I'm still here. His people are my people, and whither he goest, I go. Needless to say, my car was never repaired. After all, by then I had found an alternative means of transport, hadn't I?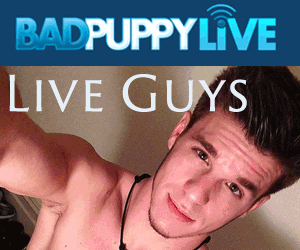 "When do we start English lessons?" he asked me recently.

"As soon as we run out of body language." I said.

The Badpuppy.com model in these pictures is Martin