English Roots of Lust by PeterAinLA
Wade was tossing and turning in his bed, struggling to fall asleep. But despite his efforts, he was just too excited about the prospect of his trip the following day. Having just completed his first year of college with a nearly perfect grade-point average, the 19-year-old California surfing stud had been rewarded by his parents with a surprise summer vacation to England. During his holiday trip (as the British would call it), he would be staying with some of his English relatives from his father's side of the family. Wade was proud of his English-Irish ancestry, and he had long dreamt of seeing the homeland of his grandparents.
Wade's grandfather on his father's side of the family had emigrated to America, but the man's brother had decided to stay in England. The brother had sired a son named William, and it was William's family that young Wade would be living with for the summer. Wade's father Jason had visited his cousin Will in England on several business trips, and they had become very close over the recent years. So Jason had contacted Will when he decided to send his son on this surprise holiday. Will thought that it was a great idea, and he looked forward to having Wade meet his own two sons, Nigel and Trent (18 and 20-years-old, respectively). Even though Will's wife had died several years ago, he promised Jason that they would show his beloved son a great time in his homeland. Technically then, Will was Wade's second cousin, but the teen referred to him as 'Uncle' Will.
Finally giving up on falling asleep any time soon, Wade flicked on the lamp beside his bed and retrieved the envelope of pictures that he had received from his overseas relatives. Scanning through the color images, the blond-haired nicely muscled beach boy threw aside the sheets covering his buff naked nearly hairless body. The athletic dude was a champion swimmer on his college varsity team, and he kept most of his lithe frame shaved smooth, including his muscular crotch. His eyes were glued to a series of pictures of his two male cousins and their latest girlfriends, with the boys posing for the camera dressed in dirt and grass-stained rugby outfits. Wade grabbed onto his 9-inch uncut cock, and he started pounding his tool looking at the supple soft bodies of the two scantily clad females. The horny looking girls had their hands all over the sweaty chests and bulging baskets of the two athletic jocks.
Wade was an incredibly handsome young hunk, with sun-bleached blond hair, deep-blue eyes, and a tanned ripped body that made every girl drool. As mentioned earlier, he was also a very bright student, but there was one dark side to this dreamboat's alluring personality. He used his intelligence to seduce his female companions with his charms, then he would suddenly release his brutal sexual urges upon them. The horny college jock thought of women as purely sexual objects, put on this earth only to satisfy his raging hormones. He loved to hear them whimper and moan, as he forced his erect cock either into their dripping cunts or between their sweet soft lips. Even if they begged him to stop, he would just slap them around a bit until he vented his lust. After he had fucked them into a dazed stupor, the vicious beach punk always yanked out his tool and covered the poor ravaged girl's plump tits or gasping face with a huge dripping load of his spunk. Most of the humiliated women never went on a second date with the over-sexed young stud.
From having seen his father Jason naked plenty of times, Wade knew that his own ample endowment ran in the family. His stud hunk father was hung at least 10 inches long and had the same huge low-hanging balls as his son. Wade often wondered what his old man would think if he knew that his precious son was a date-rapist. Turning his thoughts back to the picture in his hand, the horny teen examined the buff torso of his cousin Nigel. The hot-looking dude had his rugby shirt slung over his shoulder, and Wade drooled seeing the teen's pretty girlfriend stroking the hunk's firm taut six-pack abdomen and bulging pectoral muscles. For the first time, the hungry surfer noticed that both of Nigel's nipples were pierced with golden tit rings. Wade's other cousin Trent had his right arm around his gal's neck, and his left hand rested on one of her rather large bulging breasts. Trent had a smoldering look in his deep-blue eyes that appeared to be one of total lust.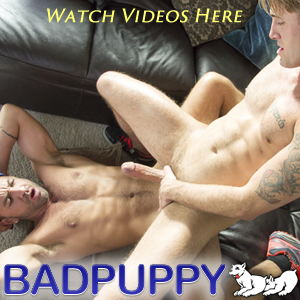 Wade let out an audible moan and he dropped the snapshot onto his hard rippled stomach. Driven crazy by erotic fantasies of fucking his athletic cousin's girls, the panting beach punk frantically jacked his engorged rod and tugged on his sweaty gonads. Within moments, long white strings of spunk landed all over his heaving torso. Wade looked down and saw that he had covered the image of the happy couples with globs of his teenaged seed. Picking up the picture, he licked their smiling faces clean as he whimpered from the intensity of his wanton urges. Finally exhausted, the hungry young pervert fell fast asleep rubbing the cum all over his chest.
The following day, Wade was driven to the airport by his parents. After his mother gave her son a big hug and a tearful kiss on the cheek, Wade's father shook his hand and pulled the boy into his chest. Wade was surprised by this action, because his father was not usually that physical with his affections. Looking into his son's eyes, he said, "We love you, Wade. Show my father's family what a perfect young man you are. I know I'm proud of my handsome son. Go on now, get on the plane before I make a fool of myself." Wade had a lump in his throat as he waved good-bye to his parents and boarded the plane. The teen's mind was filled with a swirl of emotions as the big steel bird lifted into the air.
During the long flight to Britain, Wade tried to familiarize himself with the basics of money conversion, and the difference between a mile and a kilometer. After some time, all this stuff that he had to absorb made his head spin, but at least it allowed him to grab some additional sleep. In what seemed like too short a span of time, the pilot announced that the passengers should prepare for landing at London's Heathrow airport. Wade's level of excitement went off the charts as he anticipated his impending meeting with his relatives. Following the landing, Wade was amused by all the personal questions going through customs, but he was proud to declare that he was here to visit his British relatives. A smiling middle-aged customs agent told Wade, "Well, my young Yank, welcome home."
As he exited the doorway from the customs area, Wade anxiously scanned the sea of faces waiting to meet the passengers. He smiled and gasped when he saw his Uncle Will waving at him from off to his right side. Will was taller than he had expected, but the man had the same muscular build as his father. This handsome dude was definitely a member of the family. Wade walked over to Will, and soon found himself crushed in a strong bear hug. The overwhelmed young man was startled to feel something hard grinding against his thigh at the level of his uncle's jeans-covered crotch. Pulling back a bit, Will told the boy, "Bloody hell, Wade. It's so great to finally meet you. Welcome to England. Sorry that Nigel and Trent couldn't be here to meet you also, but they had a rugby match that they just could not miss."
After retrieving Wade's luggage, they headed out of London on the M4 motorway for the long ride to Bristol and Wade's home for the summer. During the drive, Will had to chuckle at his young relative's almost constant questions about everything that he was seeing and hearing. All this chatter was Wade's way of masking his confused excitement as he scanned his masculine relative's firm hard body. It was a very warm day, and Will was wearing a tight-fitting crew-neck muscle shirt that showed off his bulging biceps and defined pectorals. Wade learned that his uncle was a member of the Bristol fire brigade, so that he had to keep himself in top shape. The young stud finally settled back into his seat after a time, and he sighed contentedly knowing that he was going to enjoy his visit. He closed his eyes to relax, and the tired young man failed to notice Will staring at his cute cousin's bulging crotch.
Wade was surprised when the car pulled into the driveway of a beautiful country home on the outskirts of Bristol. Will guided the young teen into the nicely furnished house, and he helped Wade carry his bags back to a bedroom in the rear. The young American could see from the English Premier League football (soccer to a Yank) and rugby team posters that he would be sharing his young cousins' room. Telling his tired guest to go ahead and get unpacked, Will said that he needed to grab a quick shower. Crossing over to his own master bedroom, Will stripped off his clothing and walked stark-naked up the hallway to the bathroom. Wade was a tad shocked by the brief sight of his uncle's muscular butt flexing as he walked by the doorway to the room. The poor confused teen thought to himself, "Oh shit. I guess I'm going to have to learn to relax and go with the flow around here. My relatives obviously don't worry about modesty in this all-male household."
When Wade was just about finished unpacking his bags, Will stood in the doorway drying his close-cropped light-brown hair with a towel. Wade turned around and was shocked by the sight of his uncle's huge endowment dangling between his massive naked thighs. Will just smiled and said, "Right then, I'm all done. I bet that you'd like to get a shower yourself after your long trip. There are extra towels in the bathroom, so feel free to strip and get cleaned up. You better hurry though, because your cousins will be home any minute. Those lads are always dirty and sweaty after their football matches. They'll make a total mess of the bathroom before long. Oh, and we don't stand on any pretenses around here. We're all men, after all."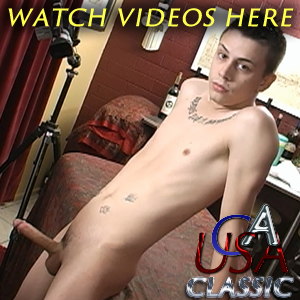 Wade was nervous as he smiled weakly and began removing his sweaty clothing. Not wanting to appear to be a modest little wimp, the young blond teen revealed his naked body as Will stayed in the doorway watching him. When he was ready, Wade grabbed his toilet kit and pushed his way past his nude uncle. On the way by, Will reached out and slapped his muscular young relative's perfect round bubble-butt. For some reason, poor Wade's thick teenaged cock began to throb as he hurried into the bathroom. The jet-lagged hunk soaped his sweaty torso vigorously, then he stood there letting the warm water stream down over his rippled abdomen. Just as he was about to turn off the water, Wade was surprised when the glass shower door opened slightly. Standing there was his naked cousin Nigel, whose post-adolescent body looked even more muscular than it had in the photo.
"Greetings, mate. Sorry to rush you, but we're queuing up out here waiting. I'm your cousin Nigel. Hey mate, you've got a bloody nice build. I bet that you workout a lot. Right then, off you go and get dressed. Trent and I want to show you the sights after supper," said the smiling young hunk to his embarrassed American cousin. Wade stepped out of the shower and exchanged places with his cute English relative. The now even more confused teen was toweling his short blond hair when his other cousin Trent walked up the hallway stark-naked and stood in the bathroom door. Wade's out-of-control hormones took control, and he threw a raging boner right in front of his older cousin. Trent looked directly into Wade's deep-blue eyes, and they passed mutual glances of admiration. Excusing himself, Trent pushed past the startled boy and joined his brother under the shower. Through the opaque glass shower door, Wade saw the two male bodies press together, and he heard some stifled moans.
With his head spinning and his young cock throbbing, Wade retreated to the bedroom and closed the door. Sitting down on the bed, the horny blond surfer thought to himself, "Oh damn. What the hell is wrong with me? Throwing a rod in front of my athletic cousins. But what the heck were those two doing in the shower together? They can't be fucking queers. Oh God, what if they are? I'm a pussy-pounding stud, they better not try anything with me. Yea, that's why I'm hard. I've always wondered what it would be like to rape some queer's hungry hole." Wade threw his head back as he frantically fisted his dripping tool. As the erotic images of all the naked males that he had seen in the last few minutes flooded his brain, Wade fired several long strings of spunk all over his panting abdomen. The exhausted muscleboy whimpered as he fought to regain some control over his thoughts. What did his cousins have in mind for him? It was all just too fast and too confusing to handle.
The blond college hunk had just cleaned himself up and slipped into his tight low-rise cotton briefs, when his two noisy cousins arrived back from the bathroom slapping each other with their towels. Wade could not help but notice that both boys had the usual generous family endowment swinging between their powerful football-jock legs. Taking their sweet time getting dressed, they chatted cheerfully with their American cousin and asked if he wanted to go to their favorite local pub. Wade asked how he should dress, and Trent smiled at him and said, "Well, cousin. Why don't you wear your usual casual pretty-boy beach punk outfit? All the blokes at the pub have heard the stories about you randy California muscleboys."
Wade was a bit pissed at his cousin's remark as they drove across town to the local sports pub. But all was forgiven after a short time, as Wade was greeted warmly by his cousin's friends and teammates. Nigel laughed as his American relative grimaced trying to down a room-temperature mug of the local draft beer. Slapping Wade on the back, he called the bar keeper over, and ordered him a cold lager that was more to his liking. After Wade had become relaxed by the warm surroundings and a few drinks, Trent challenged his cousin to a game of darts. Of course, poor Wade had no idea that his cousin was the dart champion of the entire pub. Several customers had to duck out of the way when Wade tried to throw his first dart at the target. Trent laughed and patiently tried to show the boy how to throw a dart correctly. Standing behind Wade's muscular body, Trent pressed his own buff torso against the half-drunk teen's tight butt and positioned his arm around his cousin's elbow. After a few more successful throws by Wade, Trent stepped back and let the guy have at it.
Standing next to the bar, Trent suddenly felt his younger brother's hands groping his bulging crotch. Nigel felt his brother's rod grow stiff and start snaking down the inside of his muscular thigh. Moaning softly, the younger boy whispered into Trent's ear, "Oh fuck, brother. I still get turned on by your hard cock. You know how I love to have it rammed into my tight athletic butt. Right after you've tied my wimpy straight-punk body up and forced me to beg for it. Oh bloody hell, I love being turned into a whimpering pussy-boy." Trent growled and forced his hand down the back of Nigel's loose-fitting jeans. Forcing a finger into the moaning boy's sweaty butt crack, he snarled, "Easy, you hungry slut. Tonight I have my eye on that pretty little blond surfer's sweet round bubble-butt. Did you bring the knockout drugs like I told you? Our horny young cousin will never know what hit him. At least not until it's too late, but by then, I'll have him begging for more."
When Wade returned to the bar, Nigel handed him a cold lager laced with the date-rape drug. After several minutes, the poor American jock complained of feeling weak. By the time that his cousins dragged him out to their car, Wade was totally unconscious. During the ride home, a panting Nigel molested his handsome cousin's vulnerable young body. He roughly groped the kid's damp sweaty crotch bulge, and he pushed the blond's T-shirt up to expose most of his smooth muscular abdomen. Fingering Wade's deeply indented navel, Nigel leaned over and planted his hungry mouth over the butch teen's moist red lips. Trent looked over from the driver's seat, and growled to his younger brother, "Yea, that's the way. Kiss that pretty young blond's smug pussy-boy face. Beautiful muscular hunks like him were born to be used and abused for our sexual pleasures. I can't wait to rape the cute little bitch."
Arriving back at their home, Trent hoisted the unconscious teen over his muscular shoulder and carried him into the house. Throwing Wade's limp torso down onto a bed, Trent and Nigel quickly stripped the young hunk's body of all of his clothing. After Trent pulled off his own sweaty shirt to expose his muscular chest, he turned to Nigel and pointed down at the floor. The younger sandy-brown haired teenager submissively knelt before his brother with his head down. Trent growled and yanked his pulsing 12-inch-long cock from the fly of his jeans, and he proceeded to dick-slap his whimpering brother's handsome face. Pulling Nigel's head back by the hair, he then drove his tool directly into the moaning boy's mouth. When the shaft of his monster rod was slick with his brother's spit, he ordered the cute teen to strip naked.
While Nigel was doing as his brother commanded, Trent set about binding his now semi-awake blond cousin's arms and legs to the corners of the bed with lengths of rope. When he had his victim totally secured, Trent removed his remaining clothing and stood back to admire the writhing muscle-rippled torso of his athletic cousin. Poor Wade was just becoming aware of his helpless condition, and his deep-blue eyes tried to focus on the buff muscular figure standing over him. Trent had a lewd smile on his face as he leaned down and slapped the bound boy's flushed face hard several times. Now fully awake, the cocky young man looked up at his cousin's huge naked body, and he bravely snarled, "What the fuck are you doing to me? Let me go, you muscle-bound faggot. I'll beat the crap out of you for trying this on me. You fucking son-of-a-bitch, I'm straight, I don't go for this queer shit."
Nigel was fisting his own 10-inch teenaged rod at the foot of the bed, devouring the erotic sight of his handsome blond cousin's muscles struggling against his bindings. Trent reared back and struck the side of Wade's thrashing head full-force with his hand. As the trapped college-age stud saw stars from the blow, he heard Trent growl, "Yea, punk, I know. I get off on raping a cocky straight macho hunk like you. I love the look in their eyes when they realize that their manhood is being violated. When they realize that they're nothing but a worthless side of beef to be devoured. By the time that I'm through with you, I'll strip you of your pride and have you begging to turn queer." Before Wade could respond to his cousin's shocking verbal abuse, his mouth was gagged with several dirty jockstraps from the brother's laundry hamper.
In spite of his growing fear, the captive blond's thick cock started to lengthen and drip pre-cum onto his taut six-pack abdominals. His eyes grew wide when he saw Trent approach his erect male nipples with a nasty looking pair of tit clamps. The gag stifled the blond jock's scream as the clamps bit into his tender virgin flesh. His alarm grew to panic when Trent began to viciously whip his exposed stomach and lower groin with a long leather strap. As the humiliated teen bucked his torso in pain, he watched his beautiful smooth body become covered with angry red welts. But despite the tears streaming from his eyes, something snapped in Wade's mind, and he gave into the dark pleasure of his debasement. He had always liked his sexual encounters rough, and now the other side of that coin was being directed at him. The desperate college hunk whimpered as his spirit was broken, and he looked down at his useless throbbing tool spraying bolts of cum onto his beaten torso.
Seeing his moaning blond cousin's erupting erection, Nigel scrambled to the side of the bed and he fisted his own copious flow of sperm all over Wade's handsome gagged face. Globs of spunk clung to the whimpering blond's nose and forehead, and soaked the golden locks of hair that hung down over his pretty face. Trent growled loudly and he pushed his younger brother's body down across the bound swim jock's cum-drenched abdomen. With Nigel's firm football-jock bubble-butt sticking up into the air, he used the leather strap on his moaning brother's exposed white buttocks. Pausing for a moment, Trent grabbed onto Nigel's soft head of hair and yanked it up, saying to him, "That's right, you horny little slut. Show your wimpy cousin here that you're another straight punk who deserves to be bent to another man's sexual needs. Tell him how much you love to take my cock."
Wade watched with amazement and arousal as Trent ravaged his muscular brother's exposed tight athletic butt cheeks. The lust-crazed American college jock could feel his cousin Nigel's cock growing harder again, mashed against his own throbbing erection. He could feel the rugby hunk's taut muscular abdomen sliding back and forth over his hairless balls. Suddenly, Trent pulled his brother up and told him to kneel on the floor and assume the position. Wade was surprised as Trent began to untie his legs and arms. But Trent used one of the ropes to brutally tie Nigel's arms behind his back, then the muscular stud turned to Wade and said, "Now it's your turn, pretty-boy. Get down here on your knees next to your fucking cousin and we'll see how much straight boys really want to submit to their own dark desires. You know you want it, don't you pussy-boy?"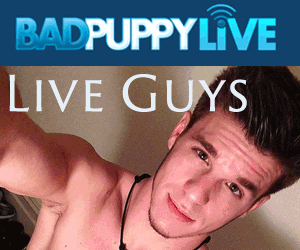 Poor Wade blinked the tears from his deep-blue eyes, and he spit the soggy jockstraps from his mouth. Pausing in a moment of hesitation, the confused beach-jock sat on the bed staring into Trent's eyes. But the longer that he held the muscled rugby hunk's gaze, the more the aroused college swimmer's pulsing rod began to harden into a rigid erection. Wade lowered his head with a whimper, and he crawled down onto the floor in total submission. Trent quickly picked up another length of rope, and he forced the gasping blond punk's arms back and tightly bound his hands together. When Trent ran his fingers up into the deep crack between Wade's firm round buns, the horny 'straight' college boy moaned, "Oh shit, stud, please. Do it to me. God help me, but I've just got to feel what it's like to have that big rod inside my tight hole. Fucking rape me like one of my horny bitch girlfriends. I want it rough and brutal, just like I deserve."
Trent's 12-inch pole twitched listening to his cute blond cousin's pathetic begging, knowing he had broken the boy. Slapping the back of his brother Nigel's head, he forced the other horny teen to spit several globs of saliva onto his throbbing shaft. Grabbing the young American's trim waist, Trent pushed his rock-hard probe deeply and suddenly into the gasping jock's sweaty fuck-hole. Yanking on Wade's golden-blond hair, the older rugby jock viciously pounded the screaming boy's virgin ass. Wade was humiliated to hear himself whimpering and begging just like the many women that he had raped. But the ravaged teen's own dripping cock was leaking a steady flow of pre-cum all over his muscular thighs, as he gave into the perverted joy of being sodomized by his ultra-masculine cousin.
Wade was startled to hear someone say, "Hell, son. Looks like you could use some help in here." Standing stark-naked in the doorway was his Uncle Will, sporting his own 12-inch hard rod. Before he knew what happened, young Nigel was impaled on his father's huge throbbing tool. The two older males brutally fucked the young teenaged bodies below them, and Will grabbed his older son's head and rammed his tongue into Trent's hungry mouth. As the screams and moans of the two bound teens filled the bedroom, Will growled, "Fuck that cocky little bitch, son. Ream his sweet muscular virgin hole just like I did to his damn father. The wimpy punk screams like a girl compared to his old man. But then, that's why Jason wanted to send his pride-and-joy son over to visit us. He knew that we'd make a man out of him."
When he heard Will's shocking revelations about his father, Wade's head shot up and he whimpered, "Oh shit, Dad. Why didn't you tell me? Ah, fuck me all to hell. We're both just cock-hungry cum-dumps for our horny cousins. Please Trent, fill my hard butt with your slimy wet load of jock-spunk. Make me take it like my masculine father did. Turn me into a pussy-boy queer." As the helpless blond muscleboy screamed those last words, his cock erupted with a constant flow of creamy white sperm that dripped down his tanned legs. Trent's body shook as he fired his own stream of male seed in response to his cousin's anal muscles clamping onto his fucking rod. Within moments, young Nigel felt his father's cum spurting inside his own clenched fuck-hole.
Panting from the intensity of his incestuous release, Will forced his son Nigel to stand. Moving behind the young rugby jock, he positioned the boy directly in front of his handsome blond cousin's flushed face. Jacking-off the horny bound teen with his fist, he caused Nigel's dripping tool to spray long bolts of spunk all over Wade's pretty-boy face. Trent grabbed onto the humiliated beach-boy's blond hair, and forced him to take the last few spurts of his brother's cum load directly down his cocksucking throat. Wade moaned and nursed on Nigel's spent rod like a starving baby. The fucked-over young American hunk eventually collapsed in a cum-drenched heap onto the bedroom floor.
Over the course of the rest of the summer, Wade became addicted to the taste of cum filling his butch cocksucking mouth. On one occasion, Trent fed him a huge load of spunk as the blond college hunk was allowed to fuck the hell out of his cousin Nigel's sweet athletic butt. Wade even tried his hand at playing in a practice game of rugby with his cousins' team. The naive young American soon discovered that rugby was even rougher than American football play, and it's all done without pads in those sexy tight shirts and shorts. After the rugby match, Wade had his sore pussy-slut ass fucked hard and long by his normally submissive cousin Nigel. Still half-dressed in their rugby kit, Nigel enjoyed the brutal payback fuck of his handsome blond cousin's muscular body. The English football athlete stuffed the whimpering teen's mouth with his own damp sweaty jockstrap to stifle his screams.
All too soon the summer ended, and it was time for Wade to return to the States. After an emotional sendoff at the airport by all three of his cousins, Wade arrived home and was met by his father at the gate. Jason hugged his son to his chest, and he was surprised to feel a hard rod grinding against his thigh. Wade looked straight into his father's eyes and kissed the startled man right on the lips. Jason responded by ramming his own rock-hard tool against his handsome son's bulging groin. Wade whispered into his father's hear, "Thank you, Dad. Take me home. We have so much to talk about."
When they arrived back at the house, Wade's mother was still at work. Jason followed his son into his room and he locked the door behind them. Wade smiled and he pulled a rugby poster from a long tube in his luggage. Mounting the picture on his bedroom wall of several muddy rugby players grinding their athletic bodies together, Wade began to strip naked in front of his father. Jason needed no encouragement, and soon two nude muscular blond hunks were drooling over the masculine body before their eyes. Wade lowered his head, and he knelt in front of his father's crotch with his arms behind his back. Jason's cock throbbed as he used the sash from Wade's bathrobe to bind his gorgeous son's hands.
Doubling-up the leather belt from his jeans, Jason started lashing the college jock's rippled stomach and muscular chest with brutal force. Several blows accidentally struck the boy's vulnerable cock and balls, making Wade gasp with pain. But the submissive young teen's cock grew into a dripping hard erection as his punishment continued. Finally daring to look up into his father's eyes, the aroused beach hunk moaned, "Please, Dad. Make me pay for being such a cocky little bitch. Rape my worthless muscle-punk ass with that huge cock. Force your pussy-loving son to admit what a cock-hungry bisexual slut he is. Trent turned me into his cum-drinking submissive bitch. Oh God, it's what I am, Dad."
Jason dragged his son's bound body up onto the bed, and he lifted the boy's muscular legs up onto his shoulders. Spitting into the young teen's winking hole, Jason planted his huge shaft into the handsome athlete's butt. Lowering his head to cover the moaning college hunk's mouth with his own, Jason kissed his son passionately. When he felt the whimpering teen's cock explode between their muscular chests with bolts of spunk, Jason filled his son's butt with some of the seed that created him. Gasping for air, Jason sat back and moaned, "Oh shit, Wade. You're still my perfect handsome son. Now you're even more perfect. I've never loved you more. Oh, and now you know that this all runs in the family. Big cocks and even bigger lust for sex."
The Badpuppy.com model in these pictures is Jason Pitt