Deep in the Shallows by Callan Smith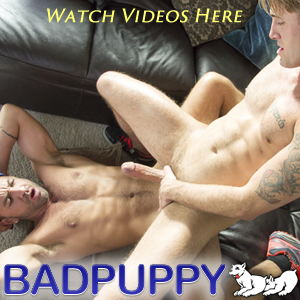 Ever felt your life turn around in less than forty-eight hours? Then youíll appreciate this story. Iím writing to you from Grenada in the Caribbean. According to the travel brochure itís Ďaffectionately known as the Spice Island.í I came here hoping to spice up my life a bit but, at first, all I got was a sprinkle of nutmeg on my coffee. It was off-season and the weather was unpredictable to say the least. In fact, to tell you the truth it was one of those last minute cheapies. A spur of the moment decision, which I soon regretted.

There was hardly anyone around and no vibes between the locals and me. On previous holidays Iíd found a stud or a twink round every corner. Barcelona, my last place of call, was teeming with them. In Tunisia all I had to do was leave my tray outside my door at night and a good-looking waiter popped into bed with my breakfast next morning. This time round, however, I was not a happy camper. Iíd been looking forward to secluded coves full of luscious youths and coral reefs for scuba diving but everything was drenched in rain. Plenty of spice but no vice.

I tried to make the best of a bad job but most of the time I was depressed. To make matters worse, Iíd chosen a three-star hotel out in the sticks, far away from civilisation. Of course this would have suited me down to the ground if Iíd been baking my butt on the beach, soaking up sun by day and sucking on cocks at night but this was not the case. Then Kiko arrived on my horny horizon. He was the islandís Speedy Boy or Express Male.

I hardly gave him a second glance as he was too small and slim for my tastes and had a foxy little face. He was wearing baggy Bermuda shorts and a sleeveless t-shirt with Aeropostal written on it. This aroused my interest, as I couldnít figure out why it was written in Spanish. Later, I discovered that heíd put the outfit together himself. White shirt, white shorts; black cap and sneakers and an orange backpack to carry the mail. He was from Venezuela. What the hell he was doing on that little island, God only knows. In fact, I meant to ask him but forgot.

On my third day, I bumped into him while I was walking on the hotel beach. My Bermuda boy was now wearing nothing but a skinny red swimsuit. (154) As far as I could see there wasnít very much inside so once again he didnít really appeal to me. However, when he turned round I noticed that he had a nice firm little ass, which was maybe worth a visit. After all buggers canít afford to be choosers and there was nobody else around. I was just about to go over and say Ďhií when he slipped back into his jumbo shorts and started getting ready to leave the beach. He gave me a friendly smile, which didnít exactly turn me on either as you could see the gums above his teeth. I hate that. So, all told, the fact that we eventually got together and got it off is something of a miracle.

Bored out of my mind, I took to taking my computer to the beach to catch up on some writing but spent most of the time staring into space or at the sea. The sea was gorgeous --- transparent blue just like in the travel brochures. The hotel food was good too and cocktails inexpensive so I became a little less miserable as the days dragged by. Iíd been there nearly a week when our paths crossed again. This time he spoke to me.

I was taking photos of the sunset and he crept up behind me. We got into conversation and he asked me to take some photos of him too. I said the light wasnít right for portraits and began to walk off. Looking back, I realize I was a mean surly bastard and didnít deserve someone like Kiko. He didnít seem to want to take no for an answer and said he could meet me next morning. Once again I gave him no encouragement and told him it depended on the weather. As luck would have it, next day was a glorious day. My spirits rose and put me in a better mood so when he arrived I was a little more amenable. He told me he knew a great beach where we could swim and take photos. I followed him.

As usual he was in his Speedy Boy outfit and looked singularly unattractive. Little did I know what was in store for me. We arrived at a magnificent, secluded beach with a long swathe of white sand. He leaned seductively against the grey, sun bleached branches, or roots, of a tree and I took my first shots of him. He posed happily but I was lacking in interest and inspiration. It began to get warm so he took off his t-shirt and stood in the water. This picture was a whole different road show. The contrast between his brown skin and white shorts made a great photo. Something stirred within my loins and I began to see that he had possibilities as a model. I grew interested. I began to grow hard too as heíd tucked his thumbs into the front of his shorts and I could see the beginnings of his pubic hairbrush.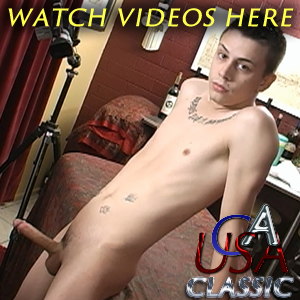 I took a few horny shots of that and then told him to get out of his shorts. Thatís when I really perked up. He had the neatest dick with a mushroom head and I couldnít wait for the stalk to grow hard so I could gauge the size of its potential. I also told him to turn round so I could get a closer look at his neat little ass. In fact I now realized he was one neat little package altogether and wanted to kick myself for not having noticed before. I took a hell of a lot of shots and he was only too happy to oblige. My wish seemed to be his command.

Then things really got interesting. He lay down in the shallow water and began to play with his dick. Either I was turning him on with the photos or he wanted to turn me on with his meatloaf of a dick. I tell you man, that dick had more angles and profiles than any dick Iíve ever seen. In fact my lens and I fairly feasted on it as Kiko hand-fisted it and made it grow even bigger and thicker. Finally, he rolled over on his stomach as if he wanted to invite me in the water, and in his ass. I was so hot by now that I didnít hesitate and was on him and in him in two shakes of a duckís tail. And Iíll tell you man, he had a great tail too. The water was shallow and flat but we sure kicked up a lot of surf. Also Iím afraid we temporarily polluted the environment with our love juice.

It was over before I had a chance to realize how great it was. Through my stupidity, I only had just over forty-eight hours to appreciate Kiko and make up for all the time Iíd wasted. He had to go back to work for part of that time too and as I waited for him, I looked through the great photos Iíd taken of him. They made me so excited I had to jerk off. I couldnít wait to meet him in the lobby. I wanted to sneak him into my hotel room but he said he could lose his job if they found us together so we ended up at his place.

It was no more than a ramshackle shack overlooking the sea but for me it was better than a five-star hotel. As we fucked and sucked each other, and some seafood on the side, we listened to the sea lapping on the shore. I did my own share of lapping too as that meatloaf of his was filled to the brim with cumcream. I absolutely worshipped his dick and could hardly believe that such a slender frame could have such a thick appendage. I couldnít get enough of it and drained him dry. My mouth developed an elasticity I didnít think it possessed.

Yesterday he fucked me. I donít usually take it in the ass but for some reason I wanted him inside me. I couldnít wait to feel the effect that mushroom head of his would have on my anal passage. I knew it would hurt but I wanted the pleasure or pain to stay with me all the way back to England. I was a virtual virgin in that department because deep down I suppose Iím a control freak. I like to be on top because then I know Iím running the show. Rather shallow of me I know. Anyway it was our last night together and I wanted something to remember him by.

I got him super hot with my newly elasticised mouth and hoped my ass would take a leaf out of its open book. I also lubed him up good and asked him to hand fist his dick for me. I loved watching him do that. Then I lay on my stomach as he spread-eagled himself over my back. I didnít need to give him any instructions. He seemed to know what I wanted instinctively.

At first it felt strange having a nineteen-year-old twink probing my thirty-year old butt with the mushroom tip of his mighty weapon while I gritted my teeth and closed my eyes like a coy virgin waiting for the painful invasion. But soon it began to feel so good as he dipped his lush love brush into my yielding pallet and made soothing sounds in Spanish. In the past when Iíd ventured to invite someone into my ass the initial stab had always been the worst but Kiko cruised my butt so slowly and subtly that soon it was oozing for him and that thick dick slipped in with no problem at all. Mind over matter I suppose. Anyway I was soon ass over tip for him, my back arched like a cat in heat.

He built up the pressure and I literally swooned as I felt that mushroom head of his slam against my prostrate. But with pleasure, not with pain. It was great and it was awesome and I was in sexual orbit. The more he lunged and plunged that gigantic meatloaf into me, the more I opened my ass up for more, and thrust it towards the base of his dick like a hungry fledgling gulping down food from its motherís mouth.

His energy was phenomenal for one so thin and he went at me like a piston until I felt my ass would spit sparks. Then he slowed down and made my butt feel for all the world like a milk churn as he turned my insides to butter. My dick was beginning to whip up some cream too and I knew that all I needed was one long push to topple me over the edge.

"Pull out quick!" I cried. "I want to turn round. I want to see your face."

Somehow or other we manoeuvred it so that I was legs akimbo with my ass open wider than a sluice gate and could watch his impossibly thick shaft going in and out of me like a canal barge. I moaned long and low as I felt each throbbing salvo in my rectum. I wrapped my legs around his neck and pulled him towards me so I could kiss him gratefully for how he was making me feel. The gratitude soon turned into passion and mutual desire and we were soon almost swallowing each other as he built up the pressure again. In fact we were literally fucking each other at both ends.

His cock throbbed inside me like an extension of his heart, possessing all his energies and possessing me. I felt the pound of my own heart and vibrated from head to toe. I wanted to scream out my infinite delight at being owned. I knew I was experiencing something special, something rare, and something that would probably stay with me forever. Nobody had ever made me feel like this. I never wanted it to stop. And it didnít. His endurance was such that I lost all concept of time and place and became one with the elements as he whammed and bammed me to a perfect climax. I felt my butt fill with his dream cream and my dick cum like a fire hydrant.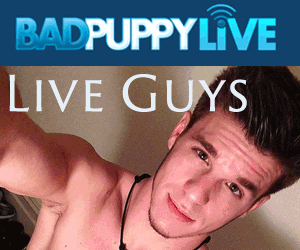 "Fuck," is all I could say. Our bodies had said it all.

We nestled into each other and cleaned each other up like cats licking milk from the same saucer. Then we lay holding hands, looking at the wooden fan on the ceiling. It was enormous but not powerful enough to cool our boiling bodies. After a while, I became conscious of time and place again and glanced at my watch. The hours were slipping by fast and furious. Soon I would be without my Express Male with the extra-large Bermuda shorts. There would be no more walks on the beach taking photos of roots and branches, and mushroom stalks. The wet dream was over. It was time to pack up and leave.

I leaned over to kiss him good morning but heíd fallen into a deep slumber. I must have exhausted him. Instead he had exhilarated me. Put some spice in my tail. Now I knew what the brochure meant by 'affectionately known as the Spice Island.' The phrase took on a whole new connotation for me. Especially the word 'affectionately.'

I spent a long time in the shower mulling things over. As I bent down to soap my butt I realised suddenly that Iíd opened my heart as well as my ass to him.

Images of our first photo session came flashing through my head like picture postcards. Or a Badpuppy slideshow. I knew life wouldnít be the same without him. I needed him like toast needs butter.

I dried myself and went back to the bedroom. The sun was filtering through the window and dancing on his face, and dick. He was cradling the latter with his hand as if protecting it from the world and saving it for me. I looked at it affectionately. That magnificent, mushroom-headed dick with more angles and profiles than any dick Iíve ever seen. I picked up my digital camera and prepared myself to take the 'last' shots of him. He opened his eyes and smiled. Suddenly I loved even the gums above his teeth.

He began to hand-fist his dick again. The little bastard knew how much I loved that. I let towel and camera fall and walked towards the bed.

I have to make an instant decision. In two hours I should be on the plane back to London. Instead I want to be back on our beach. I want to feel him deep inside me again, as I wallow in the shallow water. Iím between Kikoís cock and a hard spot. I really donít know what to do. A spur of the moment decision got me here, now I donít want to go away.

Wish you were here to advise me.

Love,
Callan
The Badpuppy.com model in these pictures is Kiko