Cucciolo's Cumcerto by Cucciolo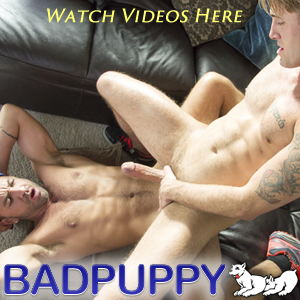 Just been having a virtual white Christmas by logging on to my DogGoneVideo and being treated to a cumfest. Guy after guy cumin in noisy profusion. Made me think somebody should write some appropriate music to accompany it all. Incorporate all those different rhythms and sounds as they beat each other off when they score. Maybe call it a Cumcerto!
Anyway talking of music and 'white stuff' makes me want to tell you about the freezing cold Christmas I spent in Prague. I was literally out in the cold and had nowhere to stay. I'd been to Vienna to visit friends and see a concert and after a few days there, thought I would hop on a train to Prague. I'd been told it was very beautiful. I found a hotel room with great difficulty as, being the holiday season, the place was jumping. Everybody seemed to be celebrating Christmas in Prague. The only place I found, informed me I had to be out in three days as they were expecting a large group of tourists from Italy. Being optimistic – and foolhardy – by nature I didn't take this warning too seriously. I was sure they would fit me in somewhere after they'd discovered how nice I was. Wrong! Exactly three days later I was out on the street.
I'd come completely unprepared and didn't have my Spartacus or anything. After trudging around in the snow looking in vain for something which even vaguely resembled a gay bar, I gave up and entered an internet café. I looked miserably around. There was nobody I even remotely fancied. I played around on the net but I've never really been computer friendly and had no success solving my immediate problem. A bed for my head and possibly a friendly dick to share it with. I was just leaving the place when this young twink walked in. Our eyes met so I jumped in there. Normally, I wouldn't even have given him the time of day as he was wearing an ugly overcoat and a big woolly ski-hat but beggars can't be choosers and he looked 'available.' I asked him if he spoke English. He did. Of sorts. Anyway, enough for me to tell him of my dilemma. He said he lived with his parents and couldn't really help me but that he would ask around. His name was Pavel and he told me to wait for him. I didn't have much choice so I did.
He came back nearly two hours later just when I was about to give up hope. He took off his bulky overcoat and sat down beside me. He'd either been to church or had changed into his Sunday best to impress me as he was wearing the Czech equivalent of an Armani jacket, a pink shirt and a huge tie with an even huger knot. Actually, I was fascinated by this knot as I'd read or heard somewhere that guys with big knots in their ties usually had big dicks. He didn't have a big body though, in fact he was pretty slim, but made up for that with full pouty lips which were complemented, I discovered later, by his full pouty ass. He told me that he'd spoken to his parents about me and that they had a small storage room under the stairs and I was welcome to stay there for a few days. It was very small indeed but I was very relieved and grateful that I didn't have to spend a night sleeping rough. Once installed, I felt a bit like Harry Potter but of course Pavel's parents were much nicer to me. His mother in particular was happy to cook for me and to practice her English which was much better than Pavel's. His father grunted a greeting and went back to his armchair in front of the fire.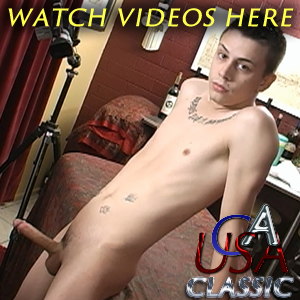 That night I was shivering in bed trying to get to sleep in my icy cocoon when Pavel slipped in beside me. I wasn't really surprised. I mean I knew he must have fancied me in order to find me a place to stay but I didn't expect to have the pleasure – and warmth – of his company on the very first night and under his parents' roof. Staircase actually. He put one hand over my mouth to silence me and the other on my dick to make sure I was pleased to see him. I most certainly was and my pounding heart and penis confirmed this. Words were not necessary – or even advisable – under the circumstances. There was something really horny about being wedged up against a comparative stranger in the pitch dark and not being able to utter a single word or sound. Especially sound. All we could do was investigate each other and become intimate friends in the shortest of times.
As I was officially the guest of honour, I let him 'do the honours' and lay there passively. I mean there really wasn't enough room for both of us to move. I'd kept my underwear on for warmth and 'decency' but he tore off my thick woollen vest and slithered like a horny snake down my body and was soon chewing my balls 'indecently' with his lips and licking my dick through the cotton of my boxer shorts. He soon had me forgetting how fucking cold I was. It was incredible. Absolutely out of this world. I've never been licked to a climax before. I've been blown, and I've been sucked and fucked, but never licked by a silent, slithery Slavic tongue in a storage room under a staircase. And I'd never ever cum so quietly before. I mean have you ever come quietly? It's almost impossible.
Then it was my turn. His dick wasn't as big as the knot in his tie had promised but it was thick. And juicy. In fact it was quite a surprise for me to find such a thick juicy dick on a slim frame like his. I wrapped my mouth around it and buried my nose in his pubes. I knew right away he was enjoying it as it swelled rapidly inside my mouth. I grabbed onto his butt cheeks for support and to draw him nearer, working my fingers into his plump and receptively moist little ass as I did so. I massaged the juicy flesh of his shaft with my lips letting my warm spit lubricate his dick from base to tip. Then I started a steady, rhythmic pumping with my mouth. He shuddered and began to build up a rhythm of his own until that throbbing tube of swollen flesh was charging down my throat and for a split second I thought I was going to gag, but I hung on in there. After a while we settled into a mutual mambo of erotic sensations and began to move as one. It was great. The only thing missing was Michael Bublé singing 'Sway.' At one point during the sheer mind-blowing ecstasy, I thought his dick was going to dissolve in my mouth. It did eventually, for as we accelerated the strumming beat into a raunchy rumba, he climaxed and sprayed his hot cum all over my tonsils. I gulped it down as I came up for air. He whispered 'good night see you in the morning' and then slipped out of my bed as quickly and as silently as he had slipped in.
I fell asleep with the warmth of our combined cum still sticking to me and got up early to have a hot shower. His father didn't come down for breakfast so I was saved the embarrassment of having to make conversation. When Pavel arrived in a whiter than white tee shirt I noticed how his hard little nipples stroked the front of it. They reminded me of the little honey covered Kellogg's Frosties my mother used to give me when I was a child. Super crunchy and great tasting, and packed with carbohydrates. Great fuel for your body on a cold winter's day. I couldn't wait to get him naked again and continue the meal we'd started to make of each other the night before. I wanted to fuck him and be fucked by him. I wanted to feel his thick throbbing cock inside me. It had felt so good in my mouth. I knew it would feel even better in my ass. I also wanted to deep dick him for all he was worth and make him holler with pleasure. And, more than anything, I wanted to break the rafters with our cries. All that silent sucking and those muffled moans had been really hot and horny but now I couldn't wait to let rip. And to think that only the day before we'd been complete strangers. There's nothing like a bit of oral sex to help you get to know someone intimately.
We spent the morning visiting museums. We couldn't really walk round much as it was so fucking cold and anyway the place was jam-packed with tourists. If I'd been by myself I would have been sorry I'd come. But then I would never have met Pavel. It soon became clear to both of us that were really 'into each other' but that was the irony of the whole situation as we couldn't do just that as we didn't know where to go to do it. And we certainly couldn't risk another night in the room below stairs. Something told me his father was already on to us. Maybe it was just my imagination but I definitely got that feeling during lunch. Or maybe it was just because he couldn't speak English. He just wasn't warm and friendly like Pavel's mother who, wittingly or unwittingly, came up with the perfect solution. After another freezing day trying to do some sightseeing in the snow we were very down in the mouth – and dick. She asked Pavel why he didn't take me ski-ing. They had a chalet in the mountains. Prague was so crowded and unpleasant at Christmas. We could take the train. My dick jumped with joy and I'm sure Pavel's did too. We couldn't wait to get our hands on each other.
Pavel's father didn't have any objections – in fact he actually smiled – and I thought for one scary minute he was going to offer to take us. Maybe his gruffness was due to the fact that he wanted the house to himself and wasn't used to entertaining strangers. Anyway, the very next morning, we set off elated after almost three frustrated days of sexual abstinence.
It was a long cold journey and the last part was by sleigh. No jingle bells but a one horse closed sleigh. Fortunately we arrived before nightfall as Pavel had to light the furnaces and organize the sleeping arrangements which I'm happy to say were in a bed big enough for four people and with hot water bottles and fur blankets. Not that we needed the hot water bottles. They were just to get the damp out of the sheets Pavel said. They didn't stay dry for long as we soon drenched them with our cum. I'm quite a heavy cummer myself but Pavel beat even me in the cumstakes and came three times in quick succession. That's because he said he had three days cream curdling up inside him but I knew it was a natural reaction to the mega-fuck I gave him when I finally got his tight pouting ass lips wrapped round my dick. I plowed my horny host in every variation I could think of and if there were any wolves lurking outside that mountain cabin Pavel produced enough animal howls and guttural growls to keep them well at bay. He also clawed like a wildcat but first I made him purr like the little sex kitten he was as I made a wet pussy out of his pouting pucker.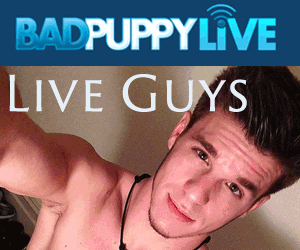 I positioned him on top of me and bounced him like a rubber ball. He shot cum all over both our faces in that position, but I wasn't near done. I turned him round with his ass in the air and his face in the pillow and dicked him like a butter churn. I soon had him chewing the sheets and biting the pillow. He began to whimper and hiccup. I asked him if he wanted me to stop, but he just clamped down on my dick like a vice, and almost jerked me off with the counter thrust of his hot little ass. Just like the first night we worked up a perfect rhythm only this time it was no sensual samba but a wild unchained tribal war dance. The inside of his ass felt like a slippery furnace and my jizz fairly sizzled as I came inside him and he shuddered from the sensory overload and came in spurts and gulping spasms beneath me. This time I joined in the general jungle cries and the pair of us must have sounded like Tarzan and Cheetah. Later, as we lay side by side, he thanked me for fucking him so good, but said he wanted more of my cum in his mouth as he'd been told that another man's jizz causes a guy's muscles to grow. So later when I'd replenished my nuts a bit I gave him a generous mouthful. Not that I didn't like him slim and trim as he was but he'd got my dick so excited and this time I didn't have the protection of my cotton briefs. And he was such a good cocksucker!
After our cumfest the pair of us raided the icebox and fed our stomachs as well as our natural lusts. It was so great to finally be alone together and eat by candlelight in front of a blazing log fire. Once again the only thing missing was Michael Bublé or someone similar. Not that we needed lulling to sleep. We were all pooped out. It may sound corny but we dozed off in each other's arms.
I awoke to find his dick inside me. He'd snuck up to me just before dawn and tucked it in there without so much as a by-your-leave. I must say it was a perfect fit. It slipped in like a foot slipping into a favourite shoe or a hand into a kid glove. It was as if it had been custom made to fit my ass. I'd felt it coming of course but I pretended to still be asleep. It made the whole thing more exciting. In fact, I opened up to receive it and listened to the soft slopping soothing sound it made like waves lapping on a tropical shore. I let him ooze his way up my love channel thoroughly enjoying this new sensation of being passively possessed by him first thing in the morning. He had me half hypnotised with pleasure. My ass snuggled down on his dick encouraging it to take up residence. His fluttering fingers came into contact with the wild beast between my legs and he rubbed me up completely the right way as he jerked me off. This time not a word was spoken but of course I didn't cum quietly. I honked like a demented duck as the tip of his thick, plump sausage touched my prostate potato and then fucked the stuffing out of me. It was almost as if he was bent on revenge for the fuck-fest I'd given him the day before. But it was a sweet revenge and I came gratefully in his hand.
As you can imagine we didn't get much ski-ing done in the days we spent in that cabin but we sure did a lot of sexual surfing. And for a while we stopped behaving like ravenous animals and began to take it slow. For a while that is. One afternoon when we were heady with wine and, of course, still horny for each other, I fancied a little late breakfast and tickled those hard nips of his with the tip of my tongue and wet them up good. I finally got to suck the honey out of those Kellogg's Frosties. And they made us both hot! And after all those carbohydrates I got some great meat because Pavel showed his appreciation by grabbing my hair and guiding my tongue and lips down his ab-track where his dick was waiting to meet them. In fact, it was leaking in anticipation. He gyrated his hips and let out soft moans as he pushed me down on him. I sipped the juice flowing from his dick and furrowed under the foreskin tonguing it around in a circle until he moaned some more. Then I sucked it, long and strong, until it wept into my mouth. At the same time I worked as many fingers into his ass as was humanly possible and fist-fucked him. Soon he didn't know his ass from my elbow. His moans turned to groans and then into gruff growls and horny little yaps and he bucked like an unbroken stallion. "Fucking hell!" he cried happily.
Later it was my turn. I shivered and shuddered with pleasure as he nosed and fingered and tongued every part of my body. His hands passing over me like a silk merchant testing a piece of material for quality. Or like a demanding housewife squeezing fruit to see if it was ripe. Or sniffing at it as a chef might do with a melon. He touched and examined every bit of me with the tips of his fingers until my whole body was humming and I almost rose from the bed like a levitating top. Part of the excitement stemmed from the fact that he was speaking to me in Czech, lulling and loving me with foreign sounds as he introduced me to new sensations. He told me that it was time I learned some of his language. "If that's the first lesson, I want to enrol for the full course." I said.
And so we fucked and sucked in sweet content during all the days to cum. But time was fast running out although we never seemed to run out of cumjuice or the desire for each other and composed quite a few climactic 'cumcertos' as we skimmed the Milky Way to sexual fulfilment.
The last fuck was probably the best. They say the proof is in the pudding and I sure as hell stirred that pouting pudding ass of his with the entire length of my pudding spoon. I whipped up quite a batter and left us both gasping. But all good things must come to an end and we had to resign ourselves to the return journey to Prague. You've probably forgotten all about Prague by now. I certainly had. I thanked his parents for their hospitality and told them my house was their house whenever they wanted to come visit. That was the least I could do although I didn't ever expect them to take me up on my invitation.
I hope Pavel does though. I already miss him and the clash of our sexual cymbals. In fact, I can't wait to unknot that huge tie of his again and raise the roof with another great ass-splitting cumcerto.
The Badpuppy.com model in these pictures is Arek