Cops and Pledges by Hrtofgld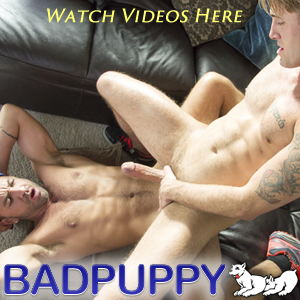 My partner Jim and I were in the cruiser, scanning the perimeter of the old forest near town. We liked this particular beat, for it gave us some exceptional action we'd not normally have, especially around Hell Week for the five local fraternities by the university. Jim straightened up a bit in the driver's seat, his muscular thighs tensing in the tight uniform pants of a patrolman, while I grinned and patted those thighs to calm him down. You see, it was usually about this time during our Hell Week patrols that our action would take place, and like clockwork, a caravan of five minivans drove a bit too fast from the inside of the forest onto the main road, and went past us, flashing their lights twice at us before roaring off to return to the fraternities. We briefly spun our top lights, and then veered off into the forest.

Let me explain something about my partner and I so that you understand our eagerness. Jim is in his mid-thirties, while I'm about two years younger. I'm a queer boy, while Jim's a straight arrow, but that's never stopped him from enjoying himself when the opportunity arises. In the shower room at the station and in the more private area of my bedroom, I've seen Jim's tight, muscular body, and let me tell you, those porn stars have nothing when compared to him. His chest first draws you to him, slabs of pectoral muscle topped with chewable nipples peeping out from a mass of brownish blond hair. After feasting upon this banquet, you could travel down the bumpy trail of hair to his navel, surrounded by a hard six-pack of ab muscle. His back muscles bring the masculine V-shape into vogue, and his arms and legs fill his uniform to almost bursting. The only thing he dislikes about his body, but I really like, is his bubble butt, which no matter how hard and heavy he does squats, refuses to hone into a planar shape, but only mounds up bigger and fuller.

For myself, I have a swimmer's build, smoother than Jim's body but still masculine and hard. Our 'equipment' is virtually the same, although his balls hang a bit lower than mine, and my foreskin is just a teeny bit longer on my 9 inch cock than his 9 1/2 inches. I've told you that Jim is straight, but I really think he's bisexual, for when he gets a bit drunk, he goes for my hairy butt hole like a duck to water. On the few times he's been really drunk, he wants servicing himself, and that's when I get my share of his bubble butt. In any case, Jim and I are as tight as lovers, and that's what has made us not only the most decorated partners in the force, but also specially equipped (in more ways than one) to handle this particular assignment. This was the fifth Hell Week since we first became involved, and I remembered fondly the first time we were approached to cover security for the event...

..."Officers Paker and Smith, reporting."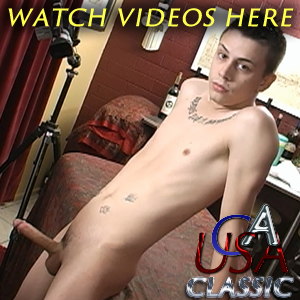 "Thank you, Officers Park and Smith," said our duty officer. "We've got a special assignment for you two, one that I think that you will enjoy. Sigma Tau Chi and the other fraternities are having their Hell Week next week, with the culminating event on that weekend. They've asked for a couple of officers to drop by the Sigma Tau Chi house so that they can be briefed on the activities as well as help provide security for the pledges that weekend."

We readily agreed, myself because I'd always wanted to be a frat and watch the humpy bodies of the young athletes, and were given the name of the frats' president, a Mr. Michaels. We left the squad room and drove off in our cruiser, arriving at Sigma Tau Chi about a half hour later.

Mr. Michaels, "call me Ted," was a strapping senior almost as big as Jim, but looking a bit soft from too much beer and pizza. He outlined the Hell Week activities, noting that although university policy forbade 'hazing,' that their Hell Week didn't exactly have hazing rights. "You see, we just want to humiliate them so that they are malleable to our way of thinking," he said, one thick leg thrust out as he sat across from us in his big leather chair. "We've got the usual 'happy apple' onion eating and the naked blindfolded walk through the dorm while everybody fondles and grabs in good fun. This year we want to add a special activity, one that is guaranteed to humiliate them beyond belief, as well as scare the preppy out of them!" He wouldn't go into details, but explained that we were needed to make sure that nothing harmful happened to the young men while they were being humiliated. "Most of the time they will be by themselves, deep in the old woods, tied up and helpless. Just make sure that no wild animals or people hurt them, OK?" We nodded and noted the information in our report, then left and waited for that weekend.

That Friday we were given the message that the 'party' would start about eleven o'clock, and we drove the cruiser out to the rendezvous point. About ten or fifteen minutes later, a group of vehicles drove out of the forest, their music just within city ordinances for noise pollution. A Blazer pulled up aside us and the driver waved on the rest of the drivers. Looking down at us was Ted Michaels, and he grinned, saying ,"OK, Officers, please do your duty." Laughing, he gunned away from us and drove back to town.
We slowly drove into the forest, and about thirty feet off to the right we heard a couple of moans. We parked the cruiser and got out, walking towards the sounds. Just ahead of us was a small clearing, protected on three sides by thick growing trees and brush, screened in by the same thick leaves of the bushes and low-hanging trees. As we entered the clearing, we saw what was the most bizarre spectacle we'd ever seen in ten years on the force.

Five naked young men, all in their mid-twenties, all muscular and well-proportioned, were stretched over sawhorses in a single line near the back of the clearing. As we got closer, we could see that they were face down, a rug thrown over the rough wood of the sawhorse, and their legs had been tied to the spread back part of the sawhorse frame. Their hands were secured to the front of the frame by straps that allowed for a little movement. Their cocks and balls, tied tightly around the base, but loose enough not to cause permanent trouble, was thrust between the open back legs of the sawhorse and secured by guy wires to the front legs. Their legs spread open by the bondage job allowed their little pucker holes to be seen, and as I walked to the front, I saw why they didn't speak and only moaned.

A large, falcon-like leather hood had been pulled over their upper portion of their heads and securely locked around their necks. The hood left the lower part of their face open, but this problem was solved by the use of large dental dams that had been installed and then taped to the hood with duct tape. The arrangement made it clear that not only couldn't the five men see or hear anything, but they were effectively gagged and ready for action.

Jim, dazed at the acres of male assholes in front of him, stumbled over something as he passed between two of the sawhorses. He reached down and pulled up a small plastic bucket that was filled with condoms and lubricant. We searched the area around the sawhorses, and found similar buckets, although one had various leather and wood paddles, another had dildoes and other anal toys, and yet another had candles and matches. A small piece of paper was inside each bucket, and each said the same thing, "Please feel free to use this meat as you wish, just please make sure not to permanently hurt them and always use a rubber and lube. Thanks!"

I told you that Jim was straight, right? Well, I think his true colors showed that night, for he examined each young man's asshole carefully before selecting one well-muscled young man's bubble butt, then applied some lubricant from a tube in the bucket. I watched, dumbfounded, as he unzipped his pants, pushed them down around his ankles and placed a rubber on his rock hard cock, then aimed and shoved into the helpless man. A 'MMMPPPHHH' sounded from around the dental dam, and the guy's body muscles clenched up as Jim slipped into the familiar fuck and grind that I loved him for. My own cock needed servicing, and since my partner wasn't above taking advantage of the situation, neither was I. I first used the open mouth of Jim's heifer, and face fucked that man until I felt like cumming. Pulling out, I applied a rubber and moved around to the man's butt I selected the second we'd read the notes. I pushed some lubricant into him and then pushed in 'ol betsy,' and then soon two grunting men and moaning meat was heard in the clearing. After a couple of minutes more, Jim threw back his head and howled (another trait I love about him) and shot his load into the condom inside the young man. The man was moaning himself, and soon I saw his own jets coat the leaves below his sawhorse. I was close myself, and my heifer shot his load, tighting inside so deliciously that I emptied myself into my condom as well.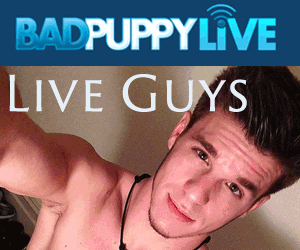 That evening, we serviced each young man at least twice, maybe three times, depending upon how tight their asses stayed. Although we didn't use the candles,the five young men got their firm and hairy butts well paddled by Jim, and I kept them well oiled and filled with butt-plugs during their paddling. They came over and over, probably more often in one evening than in their entire lives, and soon we were completely exhausted. It was growing lighter, and when we checked our watches we saw that we'd been having too good a time for the last five hours. Soon the frat brothers would be back to escort their abused pledges back to the house to clean them up and welcome them into the fraternity.

We cleaned ourselves up and surveyed the mess we'd made. Used rubbers were all over the clearing, with dried cum all over the leaves and bodies of the pledges. Used dildoes and butt-plugs filled one bucket, while still warm paddles lay about the last well-paddled man. Grinning, I walked back to the cruiser and grabbed my ticket book, and wrote something upon the top ticket. I tore the copies out and stuffed them into my shirt pocket and tossed the ticket book back into the cruiser, then returned to the clearing. I attached the ticket to the reddened cheek of one young man with a bit of cum that had not quite dried from his leg and walked away, whistling. Jim looked over the ticket and just burst out laughing, joining me as we returned to the car.

When the young president and his cronies came out to the clearing, they whooped with glee to see that their hazing had gone well, although no one would say who had gone out to work over the pledges. But their whoops broke into laughter as they read the ticket that was still stuck to that meaty butt: Loitering, Indecent Exposure, and Littering. At the bottom of the ticket I'd written that their fine had been paid in full...

We entered the clearing and there were now six pledges, ready for us as they always were. Jim was already removing his clothing as he moved towards the first man, while I just grinned and selected the pledge's ass I wanted to start with. God, being an officer and serving the public is great work!