Coming Out Leads To More... by Rebel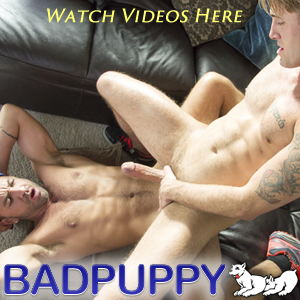 I've wanted to sit down and write this story for quite sometime, but I never do. It's a story that has stuck in my mind ever since it happened and sometimes it feels like it happened yesterday, not 6 years ago. I've read many stories online and I finally decided to just sit down and share this interesting coming out story with you.

At the time, I was 24 and working at a scout summer camp. I was the Waterfront Director and had 4 other lifeguards working with me. We were a close-knit group and often did things together. One of my lifeguards though was Chad and we became very close friends very quick. He often said I was like the older brother he never had. I felt very much the same way about him.

Chad was a cutie for sure. He's around 5'8" or so, nice build and had a baby face to die for. Well, rumors started going around camp that we were lovers. I would have been happier than hell if it was true, but it wasn't and it really upset Chad. He could never understand though why it didn't bother me. It did bother me; I just wished it were true.

About a week went by and the rumors kept spreading and it started to become a joke for everyone, everyone except Chad. So, one night when we were all done with the night's activities, I took him down to the beach and we sat on the picnic table and talked. It was very hard for me because I loved him and was afraid of loosing that if I told him I was gay.

After stumbling over my words and telling him I had something really important to tell him and making him promise that no matter what I told him we were friends, I finally was able to spit it out and tell him. There was a momentary silence and I couldn't look him in the face. Finally, he broke the silence and said, "So, that doesn't matter to me, I thought you might be, but I wasn't sure and I didn't want to ask." What a relief that was!

Well, we continued to talk and he asked me all sorts of questions about being gay, what I like and what I had done with other guys. I told him what I enjoy and he asked me about blowjobs. I am a very open person and have no problem talking about anything. I told him I loved giving them and then changed the subject. He started asking me what kind of guy I like.

I started describing different features but he wanted examples. So, from different people on staff, I started listing a couple. He said he understood and then asked why I didn't say him. I felt real awkward and told him he didn't want to know. After going back and forth he finally got it out of me. I told him he was exactly what I was looking for, that he was the cutest guy at camp and that he would be my perfect match. I jumped right in and told him the truth and he was silent again. Then he just smiled and said, "You really think so?"

All I could do was laugh and nod my head. We kept talking and he'd go back to the blowjob subject. I kept trying to change the subject, but he'd bring it back. I was so horny it wasn't funny and I had already laid everything on the line, I didn't want to push things further. He did though.

He asked, "Can I ask you a question?"

"Sure, you know you can ask me anything." I said.

"Would you ever give me a blowjob?" was his response.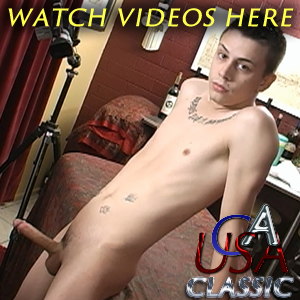 I about fell off the picnic table when he said that. I just answered maybe some day. He seemed kind of offended and wanted to know why I wouldn't want to blow him. I told him I didn't say no, just right now wasn't the best time. We were at camp and I was still nervous as hell having this conversation at a scout camp. He kept pushing it though and then he really shocked me. He reached over and placed his hand on my dick. He smiled as he squeezed my hard on and said, "you know you want to." I was speechless! He then let go and grabbed my hand and put it on his dick that was also rock hard. Holding my hand there, he flexed it a couple times and asked me again to give him a blowjob. How could I say no?

I asked him if he was sure and he said of course he was and then stood up and I followed. We went over to the watchtower and went inside. It was secluded there and less chance of someone walking up on us. I sat down on a stepladder and he stood in front of me. He put his hands on his hips and said, "Go for it." I don't know who was more nervous, him or me, we were both shaking so badly.

I ran my hands up the sides of his legs while starring at his crotch. I could see the outline of his hard dick through his shorts. As my hands worked up his legs, I saw his dick twitch and then I rubbed my hands right over it and he shook. I asked again if he was sure and he just nodded and smiled. I undid his belt buckle and slowly unzipped his shorts. His hard dick pushed the zipper out of the way and pushed hard against the confines of his white underpants.

I sat there for a minute admiring the view and caressing his ass cheeks. I finally hook my fingers under the waistband and started to pull his pants down. The front of his underwear caught on his dick and we both laughed. When his dick was finally free it jumped out and stood right at attention over my face. I let go of the shorts and they just fell on their own to the floor. Now before me, waiting for me, was the person I loved.

He stood in front of me and I took a minute to just admire his dick. It was just perfect for me and looked beautiful. He was about 7" long and the shaft went straight from base right up to the perfect mushroom head on top. Underneath were a set of egg size balls in an almost hairless sack.

I ran my hands up under his balls and cupped them. As I rolled his balls through my finger I slowly ran my other hand up the length of his shaft. He let out a slight moan when I reached the head. I finally couldn't wait any longer. I had to taste him. I grabbed his dick and lowered it down to my face. I stuck out my tongue and licked up a drop of precum that had leaked out. I savored the taste for a minute as I felt his hands on my head and slightly push towards his dick.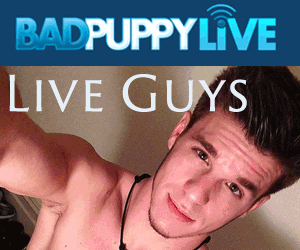 He was definitely ready and I didn't prolong it any longer. I took my tongue and rolled it around the head. As I rolled, I took more of the head in my mouth until I had just the head in my mouth. I kept rolling my tongue around the head while I held it in my mouth and then I slowly worked my way down until I had it all in my mouth. As I pulled back up towards the head, I sucked hard and stopped with just the head in my mouth.

After doing this for what seemed an eternity, I went and paid some attention to his balls as well. His legs started shaking really bad and I stopped. I said, "Are you OK?"

"Don't stop, it feels so good." was the response I got back. That was all I needed to hear to continue where I had left off. I went back to sucking his dick and he was rubbing my hair and slightly grinding his hips. I met his rhythm and now he was face fucking me and moaning. By this time I was about to explode and my dick was still in my shorts! I reached down and unzipped my shorts and worked my dick out and started stroking it.

Chad's balls began to draw up and I knew he was getting close. I sucked harder and beat my own dick faster. Then, in between his gasps, I heard him say he was going to cum. I just kept sucking and waiting for that hot load. He grabbed onto my head and held it as he grunted and thrust involuntary a couple times and started cumming. He must have shot 7 or 8 good size shots. I just kept taking it all and making sure I didn't spill a drop from my mouth. He then backed up a little and I came on the floor between his feet.

After that, we put our clothes back on, lit a cigarette and went back outside. We sat in silence for a little while and just smoked our cigarettes. I really didn't know what to say or if to say anything at all. Finally, he put his arm around me and said thanks. I just smiled and said, "No, thank you."
The Badpuppy.com models in these pictures are Derek & Tye