Cell Phone Sex by Hrtofgld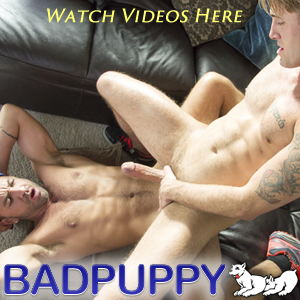 The soft buzz of my cell phone woke me and I quickly reached over to turn it off. Rolling back over and pressing up against warm smooth skin made me quite happy, especially remembering how much fun we'd had last night when we'd finally got past the social niceties and dug down into the whole reason we were there, raw man sex as hot, hard and fast as we could! I knew the multiple rubbers, torn foil packets and used tissues in the trashcan would need removal sometime in the next couple of hours, but for now I was content. You see, I didn't need the cell phone on anymore as I'd already scored my man with it…

…I'd been one of the reasonably lucky guys who had been able to maintain a decent muscular shape to my body without too much work, although I could have easily put on that spare tire without thinking about it if I also didn't have a love of working out. My eating patterns fluctuated like most men's and without the workout I'd look like an apple. I preferred looking like I did in my mid twenties during my forties, and most of the men I'd encountered agreed. However, my job also didn't leave me much nooky time and with my new promotion I would have even less time to bar cruise and land me a BIG fish. I was bidding my favorite watering hole adieu when I saw a small business card on the floor. I had watched the handsome young fellow sitting there, occasionally glancing at a rather fancy cell phone as he sipped his beer and politely brushing off anybody that asked him for a dance or sex. The card had 'accidentally' fallen out of his wallet (with some help, I noted) as he'd noticed a call on his cell and dug out his wallet to pay his bar tab.

The card was very discreet, a phone number only, with "Ted" scrawled on the back. I figured this "Ted" was a hustler, but honestly, I had the money to do it if I cared to. Never needed to, but I was thinking horny thoughts and figured maybe this would be a good first time. I waited a few days then called the number on the card.

"Yes?" said a masculine voice.

I cleared my throat and put on my best business voice. "I'd like to speak with Ted please. This is Mike."

The voice seemed to think about that and then replied, "Were you in the Gallop Bar two nights ago?"

"Yes. I was the guy in the deep blue shirt and dark jeans."

I thought I heard a small chuckle and then the voice sounded much warmer. "This is Ted. Glad to meet you, Mike!"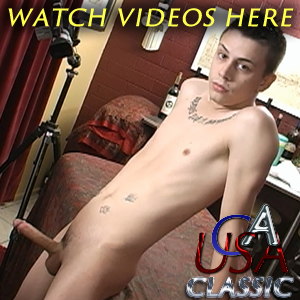 The silence after this sounded like it was my turn to respond and so I did. "You dropped this card, Ted, and I was curious enough about you to call it." He laughed at that and I decided to go for broke. "So, is this some form of escort service or something?"

He laughed even harder at that and then said, "No, but I'll tell you what. It is a service of a sort and I kinda had hoped you'd pick up my card. If you'd like to sit over a drink, I'll be at the Gallop later tonight around nine thirty."

I checked the clock and it was only about seven thirty. "Ok, meet you there."

He laughed again, this time including me somehow and replied, "OK, Mike. See ya!" The call terminated and I put my cell away, wondering how the night would turn out. Two hours later, showered, dressed to 'kill' and smelling rather masculine I headed to the Gallop bar and sure enough, Ted was there, this time in a more secluded booth near the back of the bar. I figured that I could at least buy him a beer even if nothing turned out right. The bartender knew his brand so I bought two and then headed to where he sat, still brushing off folks that cruised him and then giving me a huge smile when I sat across from him.

"Hi, Mike! Glad to see ya." He held out his hand and I shook it, a good masculine one without any butch squeezing or limp touch. "Hey, thanks for the beer! This one was almost gone." He took a long pull on the bottle, his throat working nicely as if advertising its abilities and then set the bottle down. "Ok, I guess I better tell you what's really going on."

He glanced around and, seeing that nobody was near enough to hear, said, "I wanted to invite you to our cell phone sex club." At my dumbfounded look, he laughed again and then reached out to grasp my wrist. "Yeah, it sounds kooky but my friends and I figured that with how busy we all got we just didn't have the time to do this bar routine anymore. I bet you have your own stories of nights where you spent hours looking and not finding, right?"

I nodded, slowly becoming fascinated by the idea.

Ted continued after another long pull on his beer. "Well, a couple of us got together one evening and found our cell phones were ringing off the hook with our friends all calling us from bars upset that they weren't having any luck either and it dawned on us that we were all fuck buddies anyway so why not just hook up with our cell phones. What was a small circle of about eight good friends now are a good forty members strong."

"I'm interested, that's for sure!" I blurted, then blushed a little at his look. "You hit my predicament exactly."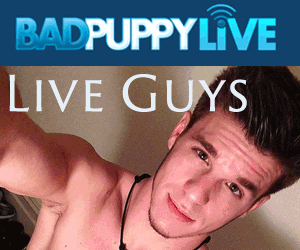 "OK!" Ted said, draining his beer and motioning for me to finish up. "Let's head to my place and we'll talk a bit more, maybe more than that…" My brain lit up with all kinds of filthy thoughts and must have been mirrored in my eyes, for Ted just growled, then laughed at my eagerness. "Whoa, slow down, Trigger! Don't rush into it quite yet." We headed together out of the bar and then walked to my car, as Ted had left his garaged and taxied to the bar. A half hour later I was settled onto the couch in Ted's living room, facing a large screen LCD panel that was currently showing a shifting, flowing wave pattern. Ted handed me a freshly made drink and we toasted each other, then Ted surprised me by sitting beside me and lightly laying his hand on my thigh.

"There are really only three rules for this club, Mike," Ted said as he kneaded my thigh while looking into my eyes. "One, you must be either HIV negative with current test results or if positive know your viral load and play absolutely safe. Two, you will only stay within the cell phone group for sexual activity. Three is really a no brainer. You should only invite others when the group feels ready for new blood and have agreed to it." He smiled at me and continued, "Quite a few fellows nominated you to join us. You are one handsome stud, Mike!"

He removed his hand and then asked me directly if I wanted to join the club and abide by the rules. I agreed and then he stood up and pulled off his shirt, revealing his well muscled wide shoulders and narrow waist, his abs tight and six packed above his waistband. He bent forward, put his mouth near my left ear and whispered, "It's customary for the new recruit to start in the club with the induction agent." I smiled at him and, grabbing his head, pulled him into a big kiss, then reached forward to unbuckle his belt. He stood with his legs straddling mine as I undid the buttons and pulled his pants down to the floor. Ted gracefully stepped out of them (our shoes and socks already off prior to my 'induction') and stood before me in only a pair of tight white low-rise briefs. His cock bulged at the front of his briefs, a small dribble of precum staining the front of the otherwise pristine underwear, but before I could get at the goods, he hauled me up by the armpits and then in three quick moves got me as naked as he was, my blue plaid boxers eroticizing the moment even more. With a wink he placed his hands at the waistband of the boxers and nodded at his own waist for me to do the same. It was so cool for both of us to be pulling down each other's underwear that I almost missed the first flash of cock meat before the briefs landed around his ankles, followed soon by my boxers around my own. He growled and grasped my cock, my own hands manipulating the nine growing inches I found between his legs as I groaned along with him. Slowly he began pulling us towards his bedroom and, with a little push, dropped us both on the bed. He pressed me onto my back, spread my legs and then bent forward until his mouth was only an inch from Mr. Happy, stopping only to whisper, "Negative, right?" I whispered back "Affirmative" and then my cock was in the warmest and most experienced mouth I'd felt in thirty odd years!

I moaned as he vacuumed my cock to full hardness and then teased the head with his incredibly agile tongue. Ted somehow managed to pry open my piss slit and slip his tongue inside just enough to ring my bells good and loud, stopping just before I was about to start orgasming. He laughed a bit at my struggles and used a free strong hand to grasp my balls and give them a good tug whenever I was too close. This kept up for a good while (so to speak, at least I was fully up) until he let go of my equipment and opened the side table drawer to get out a rubber and some lubricant. I was sure he was going to pull onto his monster that rubber and, with a bit of greasing up enter me (God knows I was ready even though I'm not normally a bottom) when he skinnied the rubber down over my throbbing pole, greased up Mr. Happy and then settled the bulls eye of his full bubbled butt onto my cock, lowering himself down until his butt cheeks pressed firmly against my thighs!

"Oh, fuck, yeah, that's a great cock!" He howled as he began slowly moving up and down, fucking himself with my cock and using his hands to hold him steady. This arched him forward somewhat and I took advantage of his hard cock being so very close by grasping it with my hands and jacking him slowly in time with his fucking. Oh man, I was feeling good and I know he was as well, for his eyes were all but rolled up in his head as he pounded his joy button with my meatstick. His own meat was being well worked by me, his precum almost gushing out with each press of my cockhead against his prostate. This was fine by me, as I didn't have verification of his own status, but he surprised me again by coming out of Nirvana long enough to choke out, "I'm negative also!" before his eyes rolled up again as he slammed down hard on my cock. That was good enough for me and I found I could just bend upwards enough to slip a good few inches of his tasty cock into my mouth.

Well, I guess that is as good of trigger as any, for with a howl he began shooting, thinking first to yank his cock out of my mouth so that the jets of warm man cum hit my cheeks and coated my chest and neck while he withed upon my cock. I, of course, was triggered by the delightful pulsing in his ass and started filling up the rubber reservoir myself. I received further delight when his orgasms ended and, instead of rolling off and disappearing like so many other men had done, he literally fell on top of me and pressed that naked muscled body against mine, rubbing a little against my still rubberized crotch and kissing me lightly wherever his mouth reached. We fell asleep a little bit later, his body still being like a blanket over me and honestly, I wouldn't have minded a bit if he'd stayed that way all night.

A few hours later we both woke up, the dried cum between us like a glue holding us chest and crotch together. He laughed, the feeling reverberating between us as he slowly got up and stretched, then helped me up and pulled me by the arm this time towards the bathroom. The rubber, not too messy on the outside at all, had come off in the night and fallen to the floor as we left the bedroom, so Ted scooped it up and tossed it in the trashcan. We showered together, in itself paradise and then, still too tired and too hungry to do much more sex, got ourselves some food from the kitchen, some beers and settled naked except for towels around our waists in the living room again.

Before he sat down, Ted fiddled with something in the DVD player and then to my wondering delight a little program began that showcased the cell phone sex club and began displaying all its members! Ted, of course, was one of the first ones shown, his youthful muscled body a timeless favorite. All the men were of course naked, yet instead of seeming voyeuristic it was more like a yearbook. "Later on we'll get your bio in there, Mike, as well as your cell phone number, but for now I'd like to keep you to myself." I heartily agreed to that and Ted chuckled, slipping a small black leather bound booklet my way. "Here's all the phone numbers so you don't have to try to remember them all," he said, then handed over a DVD in a black paper sleeve with a silver icon of a cell phone on it. "Here's a copy of this DVD as well." I thanked him and set it beside my keys and wallet for later, then we enjoyed the rest of our food and drink before heading back into the bedroom for more sex…

…since that time I've hooked up with almost everybody in the club at least once, although Ted is still my favorite partner. He seems to feel the same way, for we always seem to think along the same lines and one of us calls the other almost on a regular basis. We have talked briefly about dropping the club and just being lovers, which is no problem for me at all, but Ted is still young enough to try out other men. As he understand my feelings, he's not ready to make a commitment to me without being able to uphold it, so we're still club members and still see other guys. But for me, the handsome naked man beside me will always have MY number!

The Badpuppy.com model in these pictures is Adam