Can You Picture This? by Mark Gregg Richards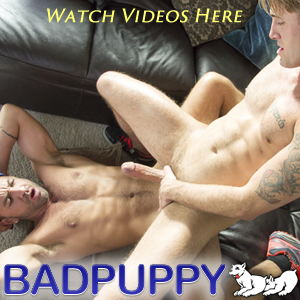 My five-year relationship with my boyfriend ended when he dumped me and moved to Florida. I mopped around for six months until I made some major changes in my life. Beckoned by the faster pace of a big city and the better opportunity to meet the man of my dreams I moved from my small town to the excitement of Chicago.

When I first got to the "Windy City", I was unemployed so I spent most of my time looking for a job and a man. On a Monday morning a few months ago, I was in a mall shopping for some new briefs. As I walked past a very "preppie" up scale men's clothing store, I noticed two shirtless guys inside being photographed. I backtracked and went in the store to find out what was going on. A sign inside the door read, "Meet and have your picture taken with our male models Evan & Gavin". Then underneath in smaller print it said, "$30.00 store purchase required". I didn't have the extra money but I was lusting after the gorgeous models.

I walked past Evan and Gavin several times while trying to be as inconspicuous as possible before I left the store. My attraction to the duo was so strong I went back to the mall the next morning to see them again. When I got to the store I found out it was not scheduled to open for another 30 minutes. I found a coffee shop near by. To my surprise, Evan and Gavin were also killing time in a corner booth. I walked toward them in search of adjacent seating but all were occupied. I must have looked forlorn as I was balancing a cup of very hot tea in one hand and a cinnamon roll in the other. The pair looked up at me and invited me to share their booth.

I thanked them for their kindness and mentioned I had seen them posing for pictures yesterday. "You guys working at the same store today?" I asked. Both shook their heads no. "We just got a cell phone call from our photographer who called in sick", answered one of the models. "We really needed this gig", answered the other model. "We just moved into a nice apartment on North Halstead and the rent is rather steep".

"Photography has been a hobby of mine for a long time, maybe I could help you guys out", I answered. "I'm Evan and this is my partner Gavin. We are not twins. I know we look alike but we are not related. I think the modeling agency paired us together because we looked like twins." Both appeared to be about 21 years old, they had similar body types, and both were blue-eyed with blonde hair.

"Can you operate a digital camera and a printer?" Gavin asked. I answered yes. "Great we have a job". We chatted for a while and headed for the store.

The duo introduced me to the store manager and told him that the agency sent me as a replacement photographer. It was a small lie but it got the three of us work and the customers would not be disappointed. The manager accepted the story. He also gave me the key to the room where he kept the photo equipment and what Evan and Gavin used as a dressing room. The three of us went to the back of the store past a stock room and an employee lounge. When we entered the private dressing room there were some lights, a blue backdrop in one corner of the room, and a table at the other end of the room.

"We use the front of the store for our complimentary pictures and we use this room to get dressed and to take the VIP pictures", related Gavin.

The two told me that they pose shirtless for the regular customers in the storefront window. The back room was for pictures in their briefs or jocks for big spending customers. "Do you ever pose in the nude?" I asked. "Sometimes and for the right consideration we will allow a customer to play with us." My heart was pounding. "Do you guys ever have sex back here?" I asked. "You mean with each other or with a customer?" laughed Evan. "Anything is possible," answered Gavin.

Evan asked me if I would like to take some practice pictures to familiarize myself with the equipment. "Which equipment am I checking out", I joked, "the camera equipment or yours?" When I had the camera unpacked and ready to go, I noticed Evan and Gavin had stripped to their briefs. They posed for me as I got the feel for the camera. They looked stunning in their form fitting undies.

Evan walked over to the door and locked it as he removed his only remaining piece of clothing. He moved over to Gavin and gave him a big hug just before pulling his partners briefs to the floor. I kept on taking pictures as the two caressed each other's body. Both were sporting hardons when the store manager yelled through the door, "Get your young butts to the front of the store now!" Evan and Gavin quickly put on a fresh pair of the stores signature product and then a pair of ironed jeans. They pulled down their jeans an inch to show the store logo on the waistband of the boxers briefs.

The two were grinning from ear to ear when they reached the inside of the store main display window. They glowed from the attention they were receiving from the store customers and the passers by. I was nervous but also excited as sexual tension filled the air and Evan and Gavin were making the most of it. They told me they would love to be in the window nude if the law allowed it. There was chemistry between the two that was unmistakable. When they thought no one was watching Evan would grab Gavin's ass and Gavin would massage Evan's fly. Both of them seemed to maintain a state of constant arousal, which was visible through their jeans even by a casual observer.

The first photograph I took was of a college girl who had just purchased an expensive shirt for her boyfriend. Her two female companions pushed the embarrassed girl into the boys for the picture. The guys joked with her and each put their arms around her shoulder for the photo. The girls were delighted with the finished picture. One commented as they left the store. "Those guys are really cute I would let either of them in my pants." I was saying the same thing to myself and the word threesome came to mind. Those girls had no idea that Evan and Gavin had no interest in pussy but the illusion worked and everyone had his or her own fantasy.

Our next picture was a beautiful male. He stood about 6' 2" tall, had green eyes, had a short and slightly spiked, shiny raven haircut, and I would estimate that he weighed in at about 180 pounds. He looked like a bodybuilder or maybe a college football quarterback. He waited until there was no one around except the models and me when he came to get his picture taken. My gaydar told me he was bi or secretly into other guys. Evan let his hand accidentally brush against the college boy's groin. Evan first winked at me and then at Gavin. He motioned for the college boy to lean over so he could whisper something into his ear. I could not hear what Evan said but the boy grinned and then blushed.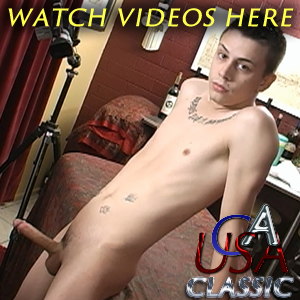 Because our customer was so much taller than the models, I had him sit down in a chair and had Evan and Gavin stand on either side of him. I took the picture and then had the guys sit on the customers lap. Our college boy collected his pictures and quickly left the store.

"You know he's going to jack off to those pictures tonight", exclaimed Gavin. "I don't think he'll wait that long. I bet he shoots a load in his car driving home", interjected Evan.

Customer number three turned out to be a long time patron of the store and the local vice-president of the bank where the store did business. The store manager came out to instruct us to take the customer to the back and to make him happy.

Evan and Gavin gave the 35-year-old customer a hug and asked him what he would like. "For starters, I would like you two to remove your jeans". Without a moments hesitation both models strapped off their pants. The friendly banker fondled both of them through their underwear until they both sported impressive packages. "Ok, now take a picture of us," the customer said to me. "Now lose the underwear." Evan and Gavin did as they were told and I took a series of hardon shots for the horny banker.

Business for the models was brisk for the rest of the day. Most of the pictures were taken in the store window of their naked chests but a few wanted them to pose in their underwear in the back. One guy even wanted the models to pose naked with their butts facing the camera. They did have cute butts.

The store was about to close when the handsome football player returned carrying an oversized gym bag. He wanted to go in the back for some fantasy pictures. When we went to the back room, he handed me five one hundred dollar bills to pay for the photo shoot as explained what he wanted. The footballer wanted pictures of him and the models having sex in the locker room scene after a football game. He pulled out two football jerseys with his college's name on them and had the guys wear them. The college student then stripped down to a pair of cum stained Calvin Klein briefs.

"I knew it. You jacked off in your car to our picture," Evan cried. "Yea you guys got me really hard," the boy replied.

The football player handed the guys some grease paint and asked them to make him up as if he had just played a rough game of football. "Put a line of that stuff under each of my eyes and some on my chest, arms, and legs," he said. The models had a field day making the handsome jock look stuffy. Then the college guy dropped his briefs and stood before us in his naked glory. "Wow," both of the models said at the same time. "You are well built all over, and that's a nice cock," said Gavin.

The football player reached into his gym bag and extracted several more items. He pulled out a black jock strap and strapped on a pair of shin guards. He then topped his gear off with a gold football helmet. "Now I want you guys to pose with me naked without the jerseys on," then he turned to me and said, "be sure Evan and Gavin's cocks are showing in this picture.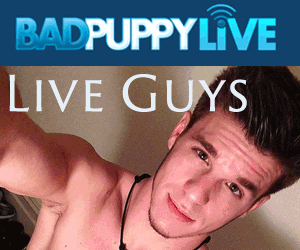 I took picture after picture as my three models improvised. Evan and Gavin removed the football player's kneepads and his jock strap. He stood there wearing only a helmet while the horny models stroked his enormous penis. The ball player moaned and yelled out words of encouragement as Evan and Gavin took turns sucking on the oversized phallus. Finally, college boy grabbed his own cock and stroked himself until he shot a shower of hot jock cum over his admirers.

The football player was not finished. He picked up Evan and Gavin then placed them both on the table next to each other. The two laid back and spread their legs. The college boy did everything he ever dreamed of doing to such a hot duo. He played with their dicks and then their small tight butts. He rimmed the pair until both were dripping with saliva. Then he took turns fucking them, back and forth. Evan came, Gavin came, the footballer came again and I came in my pants.

The college boy got dressed and gave me his address so I could mail him his pictures. Evan and Gavin lay on the table for several minutes too drained to move. I found a towel and wiped the cum and sweat off my new exhausted friends.

After a hard days work we walked to a Greek restaurant and feasted. Evan and Gavin invited me to spend the night in their new apartment. They told me I could share their king sized bed. Can you spell threesome?

I am sure there will be more to cum of this story....

The Badpuppy.com models in these pictures are EVAN & GAVIN