Camping Story by T.J.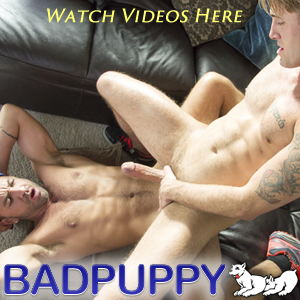 This was a fantasy that I did not think would ever happen, but it did. My fantasy turned into a dream come true. This is how it began.

I had planned a camping trip with a friend named David. David is tall with short brown hair and hazel eyes. He stands about 6'1" tall and has broad shoulders with a nicely toned body. David is 22 years old, and I have always wondered whether he was gay or not. He had given some indications by the way he had talked about sex, and that he had always been with girls. Until one day, out of the clear blue sky, he had said something about kissing a guy. This totally shook my world and gave me a slight rise in my shorts.

One day I had seen David standing by a convenience store and stopped by to talk with him. He was wearing a sleeveless t-shirt and I looked over at him and said, "Hey, David, what are you up to?" I noticed when he approached my truck that he had what looked like the outline of a tattoo on his back. I asked what the tattoo was that he had gottten. He said he was real drunk one night, and the only thing he could remember saying was that he likes the word "Cowboy". He raised his t-shirt, and I could see his hairless well defined chest and eight pack abs.

He approached my truck along with this girl and started talking with me. He seemed to ignore his girl friend quite a bit as we had started talking about the great outdoors. He turned around and was looking at these hot college guys that drove up yelling and screaming about how cool partying would be tonight. As David was looking away, my sight never wavered from what was between his legs. I looked him over, from the bottom of his bubble butt to his very well defined back, and I saw the word "Cowboy" again, and instantly had a hard on. Thoughts of riding that cowboy caused me to adjust the way I was sitting in my truck, hoping that as David turned back around he didn't notice my hard on.

To my surprise David didn't miss a beat and said, "Some things seem a bit harder now." I asked him what he meant by that, and when he pointed to the front of his low hanging basketball shorts, I could see the outline of a huge cock. He said I too feel that things are a bit harder right now. As my attention moved up from David's cock, I looked up and saw that David was smiling. I knew what we could expect if we go camping, and would also find out whether he was gay or straight. So, I suggested that we go camping one weekend. David's eyes glowed with excitement and he shouted, "When, when can we go?"

I said, "Well, when you can go let me know?"

"The sooner, the better" he said, as he turned to look over his shoulder as his sometimes girl friend had wandered closer to the store to talk to her friends. "Could we go this weekend coming up?"

"You don't have plans, do you?"

He stated no, but really he wanted to ditch his girlfriend for a little male bonding. Boy, would we be bonding!

The weekend was now upon us and as I drove by David's house to pick him up, the skies looked overcast with a threat of ran. I felt that our trip was going to be cancelled. As I pulled into David's driveway, I could see a figure in the garage working out with weights. It looked like David, and he was lifting a barbell over his head. His back was towards me, and I could see his rippling muscles struggling against the massive weight that he held above his head. Up and down he lifted the barbell. I was pretty impressed with how strong he was, and as I drove closer, I noticed the sweat that glistened on his body, which seemed to enhance his physique.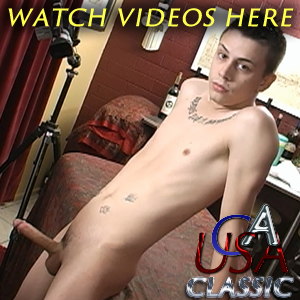 David had placed the barbell back on the weight bench and seemed happy to see me, to my surprise. He walked up to me and I expected a handshake. Instead, I got a big hug which allowed me to smell his sweat and had brought a slight rise to my cock. Our cocks rested against each other, and I thought I felt his cock grow a bit. He then let go of the hug that I thought had lasted for ever, but was really just for a brief moment. David suggested that we have a beer and walked into the garage to retrieve two cold ones. After he took a long swallow, we sat on the tail gate of my truck.

Loaded in the back of the truck was a cabin tent, which could hold 5-6 people, 2 extra large sleeping bags, a generator, two lanterns, and two full coolers of food, beer and a gallon of Wild Turkey. David looked over and said, "I guess you're ready, huh?"

"Yup, but the weather isn't looking too promising." David said he didn't care, that he just wanted to get away to a quiet place.

I agreed and David said, "Before we go, come into the house so that I can go take a shower." We walked in and I noticed that David lived in a small one bedroom house which was slightly messy, but, hey, who am I to judge. As soon as David walked through the door, he started shedding what little clothes he had on. First his socks, then his shorts, and finally, before he hit the bathroom, his jock strap, exposing a magnificent body. I just stood there and admired his long, perfectly shaped legs, defined back and an awesome bubble butt. It didn't end there, as he had briefly turned around and pointed to the kitchen where there was more beer. When he did that, I saw what I had been waiting for - his uncut cock which, flaccid, must have been six inches long.

He had briefly gripped his cock as he was walking towards the bathroom and, for a second, it looked like he was stroking it. As I walked over to the kitchen to get another beer, I could hear the water running in the shower and the shower curtain open and close. I looked over and the bathroom door was wide open. As I looked in, became mesmerized because the shower curtain was the clear type, and I could see the outline of a well defined man standing there. My jaw dropped, and I got lost in the fact that David was standing there, soaping himself up. At one point I thought I saw him stroking his cock while in the shower. As I just stood there and stared in the direction of the shower, to my shock, the water stopped and the shower curtain was pulled aside. There stood David in all his glory.

A cock that was fully erect, and a wet and inviting David stood there, soaking wet. I turned as if I didn't see anything, and David noticed me turning away. He said that he had to relieve himself before our road trip since he was horny as shit. He then walked to his room, drying himself off with a towel and started to get dressed. He put on a pair of old gym shorts which outlined a perfect bubble butt and a sleeveless t-shirt which seemed to enhance the way his chest looked. David then walked over to the kitchen and got himself a beer also. We then both walked to the small living room and sat on the couch and drank our beers. It seemed a very small couch since David was sitting so close to me and our knees were touching. I didn't think anything about it until David's hand made its way to my leg which instantly caused a stirring in my briefs. This action, of course, caused me to lose my train of thought which was brought back when David suggested we turn the television on and watch a movie.

"Sure," I said. "What type of movie have you got in the VCR?" When he got up to walk over to the television, he had bent over to turn the T.V. and VCR on. I could see his bubble butt, and the head of his cock was poking out. To my surprise, David had some gay porn loaded, and it had already played from a previous time because the movie was almost over since the credits were playing out.

David said, "Oh I forgot to rewind it. Wait a sec, and I'll rewind it." He explained that after he went out last night and had gotten drunk, that he was watching the movie before he went to sleep. He said that he was horny and jacked off while watching the movie, then fell asleep. I imagined David lying on the couch, naked and beating his massive cock to the gay porn on his T.V. I could just picture his back arching as he shoots a massive load on his stomach and chest and then running his finger along his smooth stomach scooping up and tasting his own cum.

As the VCR clicked to a stop from rewinding the tape, it automatically started playing the movie. The movie happened to be about these two hot guys alone on a camping trip on the side of a mountain. As we both sat back on the couch watching the movie, the scenes were getting real hot. As the two young guys, named Nick and Andrew in the movie, were drinking by the fire, Nick had walked off to take a piss. He seemed to be gone for awhile, when suddenly it started to rain. Andrew went into the tent as he heard Nick cursing at how soaking wet he had gotten. He ran towards the tent and dove in. saying that things like this only happen to him. As he gets ready to sit down in the tent, Andrew said, "Hey, you better get those wet clothes off before you catch a cold."

"Yeah, you're right. I'm already getting cold." Then Nick, who stands 6'2" with long blond hair, a smooth, defined body has to hunch over in order to get undressed. As he strips, I see on the screen. a very hot guy getting naked, and - wow! - he has at least 8" inches of pure boy cock hanging between his legs. The other guy, who looks to be about 5'11", with short brown hair and a well defined body, much like a body builder, reaches for a towel. As Nick kneels down to sit on the sleeping bag, Andrew reaches over with the towel and starts to dry Nick's hair and back from behind. Then the action seems to start happening as Nick turns around and gives Andrew a deep thoughtful look into his blue eyes. Their faces come closer and Nick gives Andrew a deep kiss as their tongues touch.

By this time, I am sitting straight up on the couch and now have a raging hard on that is difficult to conceal. I look over at David, wondering if this movie is affecting him as much as it's affecting me, and I see that David's hand is buried within his tight gym shorts. He's rigorously stroking his cock, which is now poking out along the waist band of his shorts. I looked down and saw that I had a small stain on my shorts, and that my pre-cum was oozing through them. I couldn't stand it any longer and had to relieve myself. But before I could take my cock out, David stood up, dropped his shorts and sat back down. This guy had no inhibitions about pulling out his cock in front of me and jerking off. In fact, he looked over at me while I was staring at his awesome manhood, wanting to take it all into my mouth. As I licked my lifps, David smiled at me and said,"Well, what are you waiting for? It's right in front of you."

I was floored and sat momentarily frozen with my 7 ½ "uncut cock in my hand, staring at this gorgeous guy sitting next to me, stroking his 8" cut cock. I leaned over and licked the tip of his cock. David then moaned with delight as I continued to lick his shaft down to his balls. It was driving him crazy with ecstasy. I moved back up to the tip of his cock and then tongued his piss hole, which caused him to squirm with pleasure. I then went completely down on David's cock, totally engulfing him with loads of spit and then withdrawing, using my hand as I worked his shaft. This went on for what seemed like 20 minutes before David said he was going to cum.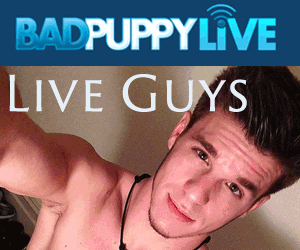 I lifted my head long enough to say, "Go ahead." David moved to where he was now lying flat on the couch, and I didn't miss a beat as he moved keeping his hot cock in my mouth. Now that David was more comfortable, I picked up the pace, and soon David started shooting his first warm and salty load down my throat. I continued to suck David as his moans intensified and soon my throat and mouth were full of his cum. As his cum slowly seeped out of my mouth, I moved up to his and kissed him while we exchanged his cum.

I started stroking myself while doing this, and David said, "I want to return the favor." He allowed me to lie on the couch in his place. David thought to make this last as he kissed me and slowly pulled my shirt off. At the same time, he removed my shorts, and stroked my cock which leaked a considerable amount of pre-cum. When I laid down on the couch, David started playing with the foreskin of my uncut cock, gently teasing the foreskin as he licked it. Slowly tasting my pre-cum, he kissed the tip ever so gently, and then just as I had licked the shaft of his cock, David did the same for me. As I savored this moment, David then decided to take my modest 7 ½ " uncut cock totally down his throat and while he was doing that he had gently fingered the outer rim of my ass, teasing it ever so gently, and inserting it with a little spit. I felt his finger slid in and out of my ass as this hot guy was slowly sucking my cock.

While David was sucking my cock, he looked up at me and could see that I was close, which made him work more intensely at making me cum. David had inserted two fingers into my ass and found the spot to push me over the edge. I said, "David, don't do that" in a low tone, but in reality I didn't want him to stop.

Instead, he said, "I want you to cum for me and I want to taste your cock's juices down my throat." I then let out a low moan of pleasure as David was one of my fantasies come true. My cock exploded as a gusher of cum shot down David's throat, and the more I came, the more David sucked until my cock was dry. He slowly moved towards my face and held it as he kissed me deep and hard, and then collapsed on top of me. We lay there, and I stroked David's head and thanked him. He said, "For what?"

"For making my fantasies come true."

"What fantasy was that?"

"For seeing your magnificent body and equipment up close."

"That was a fantasy?"

"Yeah, what about it?"

"Well," David said,"there's much more to come when we go camping …."

And that, is another story.

The Badpuppy.com model in these pictures is Fox