Butt Machine Boy by Hrtofgld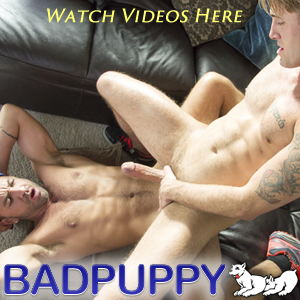 "More, give me more, Mike!" cried the swarthy stud on his back with his legs up in the air, taking a new dildo up his hairy asshole. My hand and arm were getting quite tired, considering I'd been stuffing this black ten inch dildo up Peter's ass for a good hour or more. We'd already fucked once this evening, Peter howling with delight as I plugged his rosebud with my thick eleven inches, but when we'd both cum and had relaxed a bit, he'd begged me to fuck him again as he really loved the sensations from his ass. Peter had been my lover since we first met two years earlier, and now at 21 he was showing all the signs of a pig bottom, quite a bit different than the young mutt that I'd met and fell in love with.

He showed up at my office that first day, asking me if I had any jobs available and, after checking his skills and getting hiring forms filled out, I put him to work in my computer lab. He did well, but about two months later came back to me saying that he was being kicked out of his place as his roommates had moved out and he couldn't afford the rent by himself. "I don't want to try to find new roommates at this late date," he said, "so I've got all my stuff out in my truck and need to find some place I can afford." My place at the time was only a one bedroom, but I did have a sleeper couch, so I told Peter that while he figured out what he was going to do he could stay with me. One thing led to another and he never really slept on that couch except when he lay curled up beside me, naked in the glow of the fireplace as we watched TV together. He was very masculine, having both the handsome looks and muscled body of a guy that kept himself in great shape, but when we were alone together, he was my baby.

About the time he turned 21, I turned 40, and as a gag gift one friend had given me this dildo, saying that now that I was so old that I could use it on Peter when I couldn't 'get it up.' I laughed with the rest of my friends about that and after the party just tossed the dildo into the bedside drawer without much thought. Our sex up to this point had been pretty vanilla, lots of kissing and cuddling with some cock sucking and rimming, but mostly him with his legs in the air and my cock buried inside him. At first we'd fuck two or three times an evening, then perhaps another 'good morning' fuck to start the day, but as we got used to each other, we only fucked once, maybe twice an evening which was a great way to get relaxed for sleep. So when I came home one evening about a week or so later and found Peter ramming that dildo into his ass as fast as he could on our bed, I discovered something completely new about my lover.

I also discovered to my delight that this didn't mean Peter was no longer interested in me, far from it, rather he liked to pretend that the dildo was actually my cock and that I could fuck him forever if I wanted to. For his fantasy, he wanted to be reamed out by my cock and now one had miraculously appeared. I got so horny seeing him fucking himself, his fat ten inches of cock slapping against his belly and drooling precum as he pummeled his prostate, that I tore off my clothing and strode up to the bed. He immediately pulled the dildo out and I sank into his ready hole, a little bit stretched but still nice and tight like always. Peter moaned as I began my rhythm and soon he'd erupted all over his hairy belly while my spunk coated his insides.

Now, after a great fuck like that, Peter would beg me to keep his hole busy with a dildo and preferably a large one. We'd tried and discarded all the ridged, bumpy and veiny ones, as he determined that it really was the stretching of his hole and the pressure against his love button that he really liked. Unfortunately, this could go on for hours, one evening I fucked him with the black dildo for a good two hours before he finally let me jack him off and we got to sleep. Of course I was well rewarded for my effort, my handsome young stud would cuddle up and kiss me, sleeping spoon style with me to thank me for making his hole feel good.

A month went by and I was beginning to tire of this activity, although I could see that my arm muscles were developing a bit more than the rest of my body in the gym from all the workouts I gave Peter's ass. I was about to tell him that we had to cut down the length of the activity to a manageable time when I accidentally bumped into a web site that intrigued me and solve my problem for me.

The site, buttmachineboys.net was a site that brought together cameras, curious naked boys and various machines that all had one function, to fuck the curious naked boys' butts with large attached dildoes! It was a pay site, so I paid for a month and got hard immediately when one handsome, somewhat skinny boy with a nice body, long dark hair and a long, thin uncut cock had his asshole reamed by three separate machines. The first one was a small model that spun a wheel around with an attached level that moved the lever up and down. Attached to the lever was a large black dildo similar to the one I had and I was mesmerized to watch this young man put that dildo in his ass and turn on the juice to the machine. He must have liked it, for his cock sprang to full attention and he was howling with pleasure as the dildo punched against his prostate. Two other machines were used, the last one a modified standing mixer that used the spinning planar drive head to move a pole with an attached dildo into that same young man's rather pretty butt.

Other young (and sometimes older) men used similar machines in different situation and positions. Two of my favorites were a young buff man of Asian descent and a rather rough looking white guy with tats on his arms and calves. The Asian guy was in a gym and got fucked by the machines as he lay face down on a large inflated ball (which really showed off his muscular thighs as well as his ass) and with his legs up in the air as he lay on an inclined weight bench. The white guy did a new trick, he positioned the fucking machine so it pointed the dildo up, then he straddled the dildo and rode it as it fucked him. I checked out the rest of the site and found an ordering form for some of the machines and bought one that I thought would be appropriate as well as a few other items that were showcased on the site. On the day that the items arrived, I sent Peter off on a shopping trip and I got everything ready so that when he came home, he would finally get his fantasy fulfilled.

He came back in a few hours and, after a nice meal I suggested that after he cleaned up the dishes he go 'clean out' so that we could play that evening. Peter grinned and gave me a big kiss, whispering "I love you" in my ear before he zipped through cleaning up the kitchen and then headed for the bathroom to douche out. That activity took a bit of time, and so I pulled down the bed sheets to reveal the first item I'd bought, a set of soft vinyl sheets and pillowcases that would repel any liquid or grease. Peter came out of the bathroom and I stood naked in the room, smiling at him as I led him to the bed.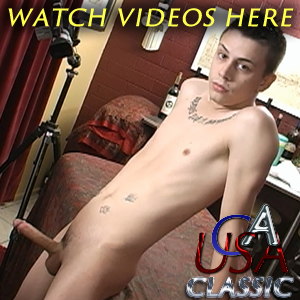 "Ooh, new sheets?" He got onto them and then looked up at me. "Wow, these are really soft! What are they?"

"They are vinyl and completely lube proof. I thought we'd try them out as all the lube we were using stained the sheets a bit."

He thought about that and nodded. "Sounds good to me." I smiled at him and then we cuddled a bit, getting both of us a bit horny until I deemed Peter ready for the next item. I reached under the bed and pulled out a few odd objects, setting them on the bed and telling Peter what they were.

"These are called love restraints, Peter." I showed him the one that locked his wrists to his neck, then showed him the ankle restraints. "I thought we'd add a bit of spice to this if you don't mind." I could see Peter didn't mind one bit, and so I set him into the restraints, then pulled his legs up and attached the chains of the ankle restraints to the rings at Peter's neck so that his legs were pulled up and away from each other, exposing his asshole rather well I thought.

"This is getting a bit kinky, Mike," he said as he wriggled a bit on the bed.

"No worries, my love, I've got you in mind for all of this tonight." I kissed him and fondled him around his restraints and his little bit of resistance went away, even relaxing in his restraints a bit as I sucked on his cock and balls, then gave him a long, slow rimming that usually preceded a good fucking. Peter was groaning with pleasure as I tongued his hairy tight little rosebud and soon he was loosened up just enough to slip inside him with the tip of my tongue. He always had just a hint of funk smell along with his normal masculine scent along with the tang of the soap he used to clean up with, and I enjoyed this a bit while I lubed up my cock. His groans turned into yips as I slipped into him and he cried out as I got my rhythm going, his favorite hammering pattern that usually left me drenched with sweat and too tired for more. We both came together, again as usual, but right after I came I rolled off him and rested beside him a bit, stroking his thighs and slightly swollen butt hole with my fingertips until I recovered enough to get up and walk to the closet.

"Mike, hey, what's going on?" Peter said as he tried to crane his neck to see what I was doing, but the restraints held him pretty tight so he couldn't move very much either way. I pulled the machine out of the closet, plugged it in and moved it into position. Peter's favorite black dildo was attached to the rod that stuck forward from the machine and I greased it up carefully, then pushed the machine up close to the bed until the dildo rested perfectly against Peter's asshole. He was looking towards the machine, a little bit of fear on his face as the front of the machine had a mirror that the rod stuck through which allowed the bottom to see his ass getting fucked. Peter could see his ass spread wide and the head of the black dildo pressed against him, but still didn't make the connection. He would soon, though, as I checked the positioning of the dildo and then pushed the machine closer so that the dildo entered Peter's ass.

"Oh, fuck! Mike, what are you doing to my ass…ooohhh…" He stopped complaining as the dildo entered enough to stretch him and moaned when it encountered his prostate. The indicator on the rod showed that it was fully extended, so I made sure the dildo was almost fully inside Peter before finding the small black remote and then sat down beside Peter. I kissed him hard, then at the question marks in his eyes decided to answer him.

"Peter, I love you, but my arms just won't let me use that dildo on you as much as you like. Right now I'd be almost as tied up as you are now, fucking you with that dildo until you were satisfied and I simply can't do it anymore. However, I didn't want you to not get something you want, so I found all this stuff on a web site and thought you'd might like it." I turned on the machine and watched as it slowly retracted the dildo to almost out of Peter's asshole then slowly push it back inside him. He moaned and I let him get more used to it before I gave the machine a bit more juice.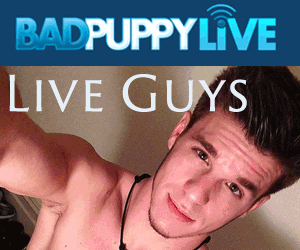 "Ugh! Oh, man, that feels so good!" cried Peter as the machine moved into almost the exact rhythm that I would have done with my own cock, "Mike, more please give me more!" I kissed him and thumbed up the power, the machine now thrusting a bit harder and a bit faster. Another feature was a sensor in the black dildo that sensed the level of lubricant available and a small buzzer went off if that level dropped to insufficient levels before the dildo could cause any chafing or damage. Twice the buzzer went off and I applied more lubricant to the dildo, the buzzer winking off immediately as the lube flowed over the silken dildo.

A good hour and a half later, Peter was finally ready to cum and I jacked him off, the machine on a staccato that did short light jabs to his prostate as I wanked him to orgasm. His load had to be five times bigger than normal, coating his upper body almost completely before he finally stopped spasming and lay limply on the bed, the machine still beating his prostate until I turned it off. I pulled the machine away and marveled at how loose and open Peter's hole was, and I carefully ran a lubricated finger around and slightly inside him. I didn't see any problems and wiped off the dildo then unplugged the machine.

"So, Peter, I guess you like my new toy?" I asked as I disconnected his ankle restraints and removed the restraints from his wrists and neck. He sat up, then surprised me by pulling me into a huge hug, weeping on my shoulder a bit before collecting himself to reply.

"Thank you, I love you so much Mike! You'd think that much of me to get something that could please both of us!" We held each other a good long time, then he let me go and laid back to examine his asshole for himself. It still was gaping open, not as much as right after the dildo was removed but still noticeably wide. He felt under him and shuddered with delight as my fingers found his inside his stretched rosebud. We kissed and then he treated me to an incredible blowjob, taking my load down his throat as partial payment on his love debt to me for the machine.

That evening we slept on the new sheets, his body pressed against mine and my cock, while soft, pressing against his still slightly wide asshole. I stroked his meaty hairy thigh lightly and he murmured in his sleep little 'loves' as I fondled him. He soon drifted off complete, but I lay away a bit longer, thinking of how interesting it might be to get another, larger dildo attachment for the machine in the closet so that his furry little asshole might be stretched even wider…

The Badpuppy.com model in these pictures is Theo