Butch and I Part 2 by Curt H.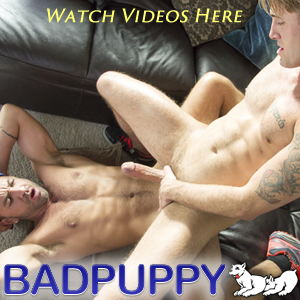 My affair with Butch was into it's third week. He had a girlfriend that he saw most mornings before going to work. Butch spent three or four nights a week at my condo, where we made love, slept, and showered together. Butch wasn't much of a "morning man", as he put it, but he certainly made up for on the nights we spent together. It was July. Butch had just turned 18 in June. I was rapidly falling head over heels in love with him. And Butch knew it. We did everything together. We took my Lotus to the drive in and always parked toward the back of the theater. During the movies, we would hold hands, kiss, and occasionally make out as well. I found out that Butch was pretty goosy too. When we'd be holding hands, I'd let my fingers touch the inside of his left leg. It always made him jump when I did that. It turned him on quite a bit too, because he's always pull me toward him and kiss me deeply after goosing him like that. Butch was very affectionate. We'd get back to my condo after seeing a movie and it was all I could do to keep from being completely undressed by him before we got in the door. Once inside with the door locked behind us, he'd almost tear my clothes off of me. We'd always start by kissing lightly, then progressed to very deep kissing and making out. His tongue found every part of the inside of my mouth and I knew the inside of his as well as my own.

By the time we'd get to the bedroom, neither of us would have any clothes on. We'd lay on the bed and continue our passionate kissing and start fondling each other in earnest. I don't think that I ever reached down between his legs and found a soft cock. He was always hard as a rock. For that matter, so was I when I was with him. He turned me on so much! As usual, we lay together on the bed above the covers and make out. Then either he or I would start the journey down the other's chest and stomach with our tongue. We always wound up in the 69 position. It was our favorite way of love making. Feeling him cum in my mouth always have me a great feeling of exhilaration. Butch would get so turned on while we sucked each other's cocks, that he would spread his legs and prop the upper one against the wall, giving me access to his balls, and his ass at the same time. We progressed to the point where we always sucked each other and put one or two of our fingers up each other's ass as we got hotter and hotter. I could always tell when Butch was ready to cum. My finger would be pressing up against his prostrate and I'd feel it jump as I pushed and pulled my finger in and out of his ass. Then, I'd get that wonderful teen cum of his in my mouth. He'd shoot two or three loads each time we 69'd like that. No sooner would I taste his cum in my mouth than I would unload into his mouth as well.

Once in a while, Butch would get adventuresome. On one of these occasions, he decided that he'd like to feel what it's like to get fucked. We were in the middle of another great 69 when he pulled out of my mouth and off my finger. Butch reached for the vaseline hand lotion that I kept on the headboard for days when we weren't together and applied some to my, already wet cock. I rolled over onto my back and Butch straddled me in an instant. Soon, I felt the warmth of his ass as he slowly sank his tight little butt down onto my well lubricated cock. In no time, he had all eight inches buried deep inside his ass. My hands had never left his cock and balls and I stroked him gently as he lifted and lowered his ass again and again down onto my cock. I remember closing my eyes and thinking to myself how much I wanted to remember how great it felt to be inside of him. His balls were pulled tightly up against the base of his cock. I knew that he was very turned on by feeling me so deep inside of him. I massaged his cock and stroked him continuously. He bent over and our lips met again as his ass continued raising and lowering on my cock. We began to make out again. He told me to ease up on him a little. He wanted to make me cum and change places and cum inside me after I unloaded in his ass.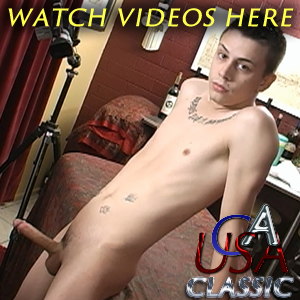 I released my firm grip on his cock and wrapped my arms around him and we resumed our heavy making out. I was in absolute ecstasy! It didn't take very long, feeling his tongue in my mouth and my cock in his ass before I reached my orgasm. I felt myself shoot deeply inside him. He could tell I was cumming easily enough too. I moaned and breathed very quickly. Later, he said he'd felt my cock swell up in his ass and actually felt my load squirting all over his insides. I grabbed his cock and was holding on for dear life as my last ejaculation filled his insides. Then he quickly pulled off of me. I would have thought it would hurt him to dismount so quickly. Butch grabbed the hand lotion again and applied some to his cock which was already bouncing around on its own. He squirted some extra onto his hand and lubed my ass as we changed positions. I lowered myself onto him. My cock hadn't even had time to soften yet and I felt his cock push against my own prostrate. I got all of him inside me and began moving my hips up and down in is lap. feeling his cock almost pull out of me and then bury itself back deep inside me.

We resumed our deep kissing and he grabbed my cock which was still as hard as a rock and begging for more release. My cock was still very slippery with all the hand lotion, cum, and Butch's natural lubrication all over it. He began pumping me again. I felt my balls pull tightly up against my crotch. I knew I couldn't take much of this and I would be having another orgasm. This would be the first time that he had made my cum twice in one night. We had always stopped after cumming together while 69ing.

Butch's hips were meeting mine as I lowered myself down onto him with each stroke. We were fucking, big time now. We continued our kissing as I felt his cock pound against my insides. I could feel his balls slap against my ass each time I got all the way down onto his cock. With one hand, I reached behind my ass and started to fondle his balls as we fucked. They tightened up against him almost immediately. He was breathing in short gasps. He exhaled so hard against my cheeks as we kissed that I thought he was gonna pass out. I heard him moan deeply. I could tell that I had gotten him to that wonderful point where he was starting his own orgasm. Butch's hand was flailing away on my cock. He and I bounced together so hard on the bed that I heard the springs squeaking from the strain. He took a very deep breath in through his mouth as our lips were locked together. He literally sucked the breath right out of me and I felt him stiffen as he held me. I moved my ass as quickly as I could on his cock and he moaned again. I was paying so much attention to his approaching orgasm that I hadn't realized that I was at that point again myself.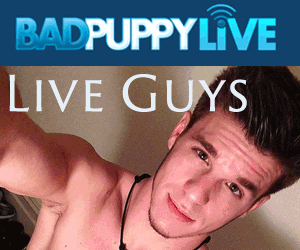 Butch's orgasm white washed my intestines as my second orgasm shot all over his stomach and chest. Our lips never parted. We both climaxed and shot into or onto each other and kept kissing deeply the whole time. When we had both finished and started getting back down to earth again, we stopped kissing for a few moments. I could still feel his cock pulsating and jerking deep inside my ass. We were both out of breath and panted, trying to catch our breath back again. Butch was still stroking my cock slowly. I was in heaven. That was the first time in my life that I had ever reached my orgasm at the same time as the guy I was with. Butch had performed a miracle! I couldn't move. Every muscle in my body was still tightened up from my orgasm and didn't want to relax yet. I started to shake involuntarily. Butch's cock was still pulsating in my ass. We had achieved something a lot of people say they do, but seldom every actually accomplish. We had both cum at exactly the same moment in time. Seconds and minutes passed. I was still mounted on Butch's cock. We were both still breathing pretty hard. Neither of us had said a word yet. I could tell that he was delirious with sexual fulfillment, just as I was.

We finally got back to normal enough so that we could speak. "That was incredible!" he said to me as I slowly lifted my ass off of his cock and rolled over next to him. I wrapped my arms tightly around him, as he rolled onto his side next to me. Our cocks met again that night. Both of them were totally exhausted. We kissed each other hard and intertwined our legs as we each rubbed the other's back and ass. Our tongues met again as our breathing returned to normal. We fell asleep in that position. Later that night, actually it was early morning, I awoke and found that our arms were still wrapped tightly around one another. Our legs were still intertwined and Butch was deep in his sleep. I knew that I had done something for Butch that no girl ever could. I had fucked him, gotten him so hot he couldn't stand it and let him fuck me all in a matter of minutes. He was gonna be mine. I could tell. Simply spreading a girl's leg and pumping a load into her would never be good enough for my Butch again. We were going to be lovers.

When the alarm clock rang, I reached over and shut it off. Butch still had one of his arms around me. He'd slept that way all night. I nudged him and he awoke. We kissed again. Butch and I had cross a plateau that previous night. Our relationship had grown. Our commitment to each other had grown. Our mutual love had grown as well.
We both got up and went to the bathroom. I started the shower as Butch released his morning bladder. Then I stood next to him and peed as well. I flushed the toilet and we both climbed into the shower. I already had the temperature set exactly where I knew he liked it. We soaped each other, washed each other, and kissed again. Feeling his hands on my cock and balls, sliding over them with the soap as lubrication started exciting me again. My hands were rubbing and stroking him as well. We finished our shower, dried each other off, and got ourselves dressed. I couldn't take my eyes off of him. His long blond hair was beautiful even when it was wet. His chest was perfect. I bent over and kissed one of his nipples as he stuck his arms through his shirt sleeves and raised them over his head. He was still pretty goosy. Butch managed to get his shirt on and over his chest. He put both of his hands on my hips and pulled me close to him. We started kissing again. My hands found his shoulders and I held him close to me.

"I love you, you know." I said.

"I know. I love you too." he said.

Our relationship had gone passed the point of just being sexual release for each of us. We had feelings for each other. What more could I ever want? I couldn't think of a thing at that moment. We had breakfast and I asked Butch how he'd like to fly to Florida for the coming weekend. He got excited. Though it was already as hot as hell in Illinois, I thought that a couple days on the beach would be a lot of fun. I called the airline and made reservations for both of us.