Brian Dives Into Love by Mark Gregg Richards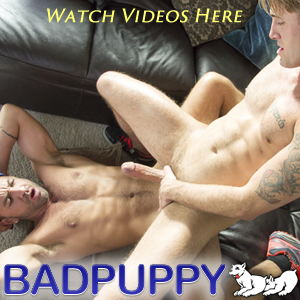 Brian walked across the deserted university campus toward the physical education building. Everyone had gone home for a three-day holiday. Even his dorm roommate had gone off to be with friends. Brian felt like he was the last man of earth. Things were just too quiet. But he liked the silence in some strange way. It was much like his life. When you are a closeted gay man in college, you are alone. Even when he was with his fraternity brothers, there were thoughts and feelings he could not share with them.
His buddies thought he had everything. He had model good looks with a genetically perfect body. He made excellent grades and could bed any female on campus if he wanted. His only problem was he was not sexually attracted to women. Oh, they loved him. He turned a lot of heads when he walked to the campus pool in his small tight Speedo. His dark hair, sweet, handsome face and those wonderful long legs drove the women crazy. He liked their company but lusted only for men. It was his secret. Athletes were not supposed to be gay, so he pretended he was straight. He was handsome and masculine, so no one suspected his homosexual longing, or so he thought.
When Brian got to the gym, it was locked, but his coach had given him a key to have access to it during the holidays. Brian walked to his locker and removed his tennis shoes and black t-shirt. He unfastened his belt and took off his tight blue jeans. Brian decided he would work out in his white Calvin Klein briefs. He normally wore gym shorts to work out in but because he was alone he would just do what felt comfortable. He felt a little like the character Tom Cruise played in Risky Business when he danced in his living room in his underwear. When he walked past the lockers of his swim teammates, he could smell their maleness. It excited him. He wanted to do something crazy like jack off on top of the training table. He dug his right hand under the waistband of his CK's and stroked his smooth penis and hairless balls. When his package was hard and tight he jumped on top of a bench and danced. He was in the university locker room and he was "Out". Maybe it was only to himself, but the spirits of his teammates were there.
As he passed his coaches office, he saw a set of keys on the desk. He knew on the key ring was a master key for all the lockers. He hesitated, then grabbed the keys and headed for the locker of one of his teammates. Brian had a secret crush on Tim and wanted to see his locker. He opened it and gazed in it like an Egyptian archaeologist opening a tomb of an ancient king. He was surprised to see how neat everything was arranged. He picked up Tim's red Speedo and held then to his face. He stripped off his Calvin's and wiggled into the swimsuit.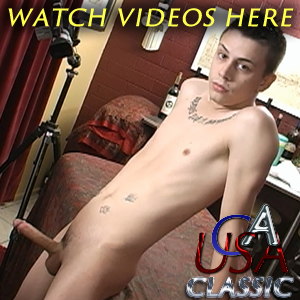 Brian got an instant erection. He danced up and down the locker room and into the coach's office again. He put a music CD in the swimming pool public address system and turned up the volume. Brian went outside, and climbed the ladder of the high diving board in an excited state. When he got to the top and looked out at the Olympic swimming pool and the huge stadium below, he felt a little woozy. He also felt on top of the world. He wanted to proclaim he was gay and proud of it. He lost some of his inhibitions while stroking the front of the Speedo. In no time, the tip of his cock was protruding from the waistband of the "borrowed" swimsuit, and it felt wonderful. He decided he would jack off on top the high diving board. He let the Speedo fall to his ankles, and he stepped out of them. After only a few strokes, his manhood was fully erect. He could never remember being so "turned on" in his life. He was proud of his body and throbbing manhood.
Brian always had a secret urge to be an exhibitionist. Today he was living out his wildest fantasy. He imagined the empty swimming stadium was full of fans and that he was going to blow his load for 10,000 screaming spectators. He danced while stroking his cock. Brian heard in his mind the crowd cheering for him and demanding more. He picked up the Speedo and began twirling it on his index finger. A gust of wind lifted the suit high into the air and then down into the pool below. Just as he was starting to precum, Brian heard the music fade out. Then he heard some real applauding and words that made him freeze. "Way to go, Brian," came the mystery voice over the PA system. Brian realized he was really being watched, and he panicked. He was naked on the high dive with a hardon. "That was awesome, Brian. I don't even mind that you took my Speedo," said the voice. Brian quickly lost his erection and, without thinking, jumped into the water below to cover his nakedness. He hit the water with such force that it knocked the wind out of him. He saw a male figure run to poolside, strip down to his briefs and jump in to save him. Brian was disappearing under the water for the second time when a hand grasped him and dragged him to the edge of the pool. Brian coughed out a mouth full of water and then looked into the blue eyes of the person who had rescued him.
"That was some show you put on there, Brian," Tim said. Brian gave him a hug that lasted longer than he had first intended.
"Thank you, Tim. You saved my life," he told Tim.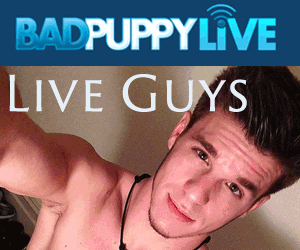 "Brian, I came here today to watch you work out and to tell you something that I have kept secret," Tim continued. "I don't know how to say this, so I will just be honest with you. I like you a lot, and I have a very strong longing for you". Brian could not believe what he was hearing, but he wanted more than anything for it to be true.
"Tim, I have wanted you ever since I saw you in that little red Speedo, which is now at the bottom of the pool," related Brian. Both men laughed, then embraced each other.
Brian reached under water and pulled off Tim's soggy briefs. He held his new lover's cock until it came to life. Slowly he stroked Tim's penis back and forth until Tim was hard. Tim softly moaned and came. The pair watched the milky substance come to the surface and float away. Tim dove underwater between Brian's legs and began sucking his cock. Brian leaned against the edge of the pool, closed his eyes, and enjoyed. Tim sucked a while, came up for air and then went back to the job of giving Brian the most powerful orgasm of his young life. Soon it was Brian's turn to give up his essence in the pool.
The pair exchanged a long passionate kiss, then they walked arm in arm naked to the indoor shower. They were already hard when they arrived at their next venue of sex. The shower was the perfect place for them to explore each other's bodies and make up for weeks of wasted lusting. Brian was still reeling from his first blowjob as he cuddled Tim from behind in the hot water. Tim stood motionless as he felt Brian's dick slide across his tight ass. Brian knew that at any moment he was going to wake up because this was too good to be happening for real. But real it was. An hour and over 100 gallons of hot water later the sex and lusting was over for a while. Each of them had cum two more times and both were exhausted. They dried each other off and took a moment to look deep into each other's eyes. The lust was starting to turn into love. It was a new and unexplored territory for both of the young men. It would be an adventure both guys would be up for.
The End (or maybe the beginning?)
The Badpuppy.com model in these pictures is Carlo