Birthday Cards by Barringer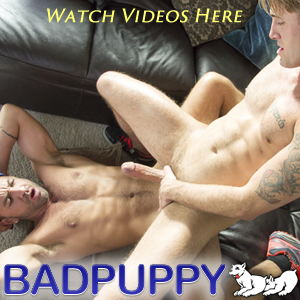 Iíve just gotten back from a little fishing trip with a hot trick from Venezuela. I didnít catch many fish, but I came back with a lot of great photos. It was hotter than Hades, and so eventually was he, but it took me a little while to get him warmed up in spite of the sizzling temperature. I know he knew where I was coming from as soon as he set eyes on me. Maybe because of the brazen way I was setting mine on him. So to make our relationship absolutely clear, he showed me a photo of his girl friend. Of course he didnít fool me. Iíve been along that road before. Iím sure youíve probably been there too. Listening to the same old macho cover story that comes before a good fuck. You just have to play your cards right, particularly with Latinos. Seems they have to protect their reputations and egos as well as their asses. At the same time they love to get their dicks sucked, so all you have to do is flatter their egos, and youíll soon be having them splattering their cum all over your throat.

Of course there are cock suckers, and there are cock teasers, and Carlos was both. He spoke very little English, but his sensual body communicated more than any language could have. He had a slender, sinuous body which he used like a sexual shrimping net with men as well as women, but I could tell he liked mine a whole lot, too. I do a lot of physical exercise, including mountain climbing, so my muscles fairly ripple out of my clothes. We eyed and sized each other up, but he didnít say much. Still I had a feeling he admired and envied me and for my part I certainly couldnít wait to get my hands on him.

Iíd first seen him fixing nets in front of a little fishing boat at the port, and offered him fifty dollars to take me fishing next day. I knew it was far too much, but I wanted to make him an offer he couldnít refuse. Maybe heíd even have fucked me for less without all the fishing preliminaries, but I liked all the fishing preliminaries. We started off early in the morning still clothed, although it wasnít too long before we were shedding them faster than a snake sheds its skin. I looked pretty uninspiring in shorts and T-top, but he seemed to have spent some of his fifty dollars already and was a sight for sore early morning eyes in white cotton pants and a shirt to match. It turned out to be much too hot for fishing that morning, and I think he knew that already, but just wanted to give me value for my money. I certainly got that later, but in the meantime he took me up river where we were sheltered by trees and far away from the maddening crowd. In fact there wasnít a soul in sight. They were probably all at the beach like normal sensible souls. Still I was enjoying the trip and the sight of Carlos, especially when he jumped out of the boat to drag it towards a kind of rocky promontory and anchored it to a boulder. You see those werenít the only rocks and promontory I saw. His white pants became transparent in the water and so did my feelings when I looked at him.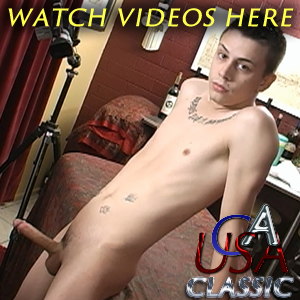 We carried the picnic basket to the mainland and it was a real erotic experience watching his clothes get even wetter and cling to his chest, his dick and his butt all in happy unison, only to change emphasis as the water lapped from one mouth-watering Ďpromontoryí to another. When we got to shore, he took everything off to let it dry in the sun. He was absolutely uninhibited and lay there as if this was his natural state. I got myself in a natural state of undress, too, as it seemed only the polite thing to do. Problem was my dick was in a very unnatural state of super excitation. He looked at me and laughed, although I noticed signs of excitation in his own dick, especially when he reached up to touch my tree trunk legs. I lay down beside him to let him run his hands over the iron ripples on my stomach and, of course, he couldnít resist touching my dick which spat precum at him in its doggy enthusiasm.

I made a feeble attempt to open the picnic basket, but our hunger for food had turned to hunger for each other. I watched as he spread his legs and I saw the hedge of hair under his scrotum. Normally Iím repulsed by hairy asses, but today I was seeing it from a different viewpoint. His dick looked like an eagle rising proudly from its nest. I decided to go straight on in there and break its eggs. My dick was already dripping like a leaky faucet, so I didnít need lube, but --- noblesse oblige -- stuck my fingers in some mayonnaise, inserted them in his ass and was in there before he had time to protest. But he didnít. At least, he didnít say anything, but he squeezed the living fuck out of my nipples and later bit my lip as I kissed him. Also his hairy little asshole scraped my dick like a pot scrubber, but that only excited me even more.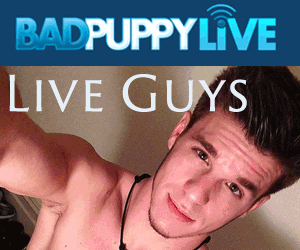 His body was driftwood in my arms so I had no problem lifting him up and getting him to wrap his legs round my waist so I was able to fuck him in mid-air, which was another turn on. Then I lowered him gingerly onto the grass and got another kick from watching my dick go slowly in and out of that hot, horny little hedgerow of his. Finally, I rolled him over and humped him hard. I tell you itís one of the finest fucks Iíve had because, although his body was so skinny, it became like an electric cable when I fucked him. I swear he almost fused my dick. He was a real live wire, I can tell you.

We went for a quick salutary dip in the river and then came back to eat the food. Donít ask me how, but weíd worked up quite an appetite. For dessert I sucked his honey sweet dick. Then I cleaned him up and took a whole lot of great photos of him which I later turned into turn-on birthday cards for my friends. Cute idea, no? Of course I didnít send one to him. I didnít want him showing it to his girl friend. Didnít want her to be jealous. Anyway sheíll never be able to fuck him like I did. I took a few nude shots too including the one I hope youíll find at the end of this story. After all I had to have a souvenir of his hairy hedge, didnít I? So please accept it as my personal birthday card to you. Happy birthday.

The Badpuppy.com model in these pictures is Ivo