Antiques by 4226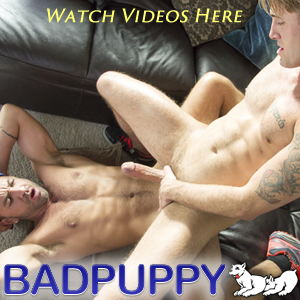 Even though I minored in psychology in college, I won't even pretend I know what makes some people pay outrageous amounts of money for antique furniture. What I do know is that this little quirk of human nature has provided me with a very good living over the past twenty or so years. When I was approaching the big four-oh last year, I was starting to feel more and more like an antique myself. That is, until I met Toby.

My name is Kevin Anderson, and I am an antiques dealer. I work out of my home and specialize in the early Victorian period. I stumbled onto this antique thing quite by accident during my middle teen years. The youngest of four children born to moderately wealthy parents, I arrived on the scene eight years after my closest sibling and my parents made no secret of the fact that I had been a 'happy accident'.

By the time I was 14, my brothers and sister had all moved out and I was the only child at home anymore. By then father was totally absorbed in feathering his nest for retirement, mother was very involved in her charity work (and her boyfriend), and neither of them had much time for a teenage boy. I became my grandfather's sidekick, and since he dabbled in antiques, I would attend the estate auctions with him and help him load up his purchases and cart them home. Sometimes within a matter of weeks he was able to resell a piece for double or even triple what he had paid for it. This fascinated me.

Like all teenagers, money always weighed heavily on my mind. Grampa paid me for my help, and watching how quickly and easily he seemed to turn a profit from his investments, I asked him how I could do the same. We went 'partners' on my first purchase, one that he knew beyond a doubt would be a big winner, and I was hooked. He slowly taught me the ins and outs of the business, what things to look for that made a piece valuable and how sometimes simply hauling it a hundred miles away could double the value on certain items.

Over the next seven years I learned a great deal from Grampa, and his sudden death from a heart attack hurt me deeply as I had become much closer to him than to my own parents by that time.

I was 21 and a senior in college when Grampa passed away, but I was already known somewhat among the auctioneers and appraisers in our local region. I was making a fairly decent income from my part-time hobby, and when I graduated from college and could not immediately find work in my chosen field, I spent the summer dealing in antiques. With a few lucky breaks falling my way that summer, I kept right at it and never looked back.

I worked my ass off, but it was worth it; within five years I had a six-figure income and a growing reputation as a reliable and fair antiques dealer. I bought an 18 room Victorian mansion in the small town where Grampa had lived, and set about restoring it to its original splendor.

Right after I bought it I lived in the apartment over the carriage house, but I have since converted the basement of the main dwelling into my living quarters. While I truly love the ornate elegance of the Victorian period, I do not have any desire to return to that style of living. I firmly believe in enjoying all the modern conveniences and would never want to live without them. The first, second, and third floors of my home are an historically accurate restoration, and indeed I open them to the public from time to time, usually for a local charity's fund raising tour of homes at Christmas time.

The basement, though, is mine. The back half of the basement is exposed, and I converted the existing greenhouse/conservatory there into my 'playroom', complete with workout equipment and an antique pool table. My kitchen is adjacent and has all the latest appliances. My bathroom has a steam shower and whirlpool, and my bedroom has a huge waterbed. The living room has a 53" TV with a surround sound home theater DVD, and my office has a state of the art computer. It's about 50 feet from my back door to the in ground pool, and heading the other direction, it's perhaps 300 feet to the four bay carriage house with its second floor apartment.

I currently rent the apartment to Hal, a divorced man about my age, and his son Justin, who is now 18 and a high school senior. They have lived there for six years, and they are great tenants. My rent checks are always delivered on the first of the month, and they are quiet and keep the place tidy. Since they are such good tenants, I have granted them use of the pool and the grounds, and even let Hal park his car in the unused bay of the carriage house.

I must admit that I was a bit apprehensive about renting the place to someone with a child, but Justin is really a great kid. He is well-mannered and quite pleasant to be around, and I have grown rather fond of him through the years. I paid him to cut my lawn and help me tend the grounds until he got a 'real' job last summer, and we grew to be quite close.

Hal keeps to himself, and is a hard worker. I admire his dedication to his son, and have wondered at times if he might be gay, as he doesn't seem to date or have much interest in women. He may well wonder in turn if I am gay, as I too do not bring home any companions of either sex.
Justin, on the other hand, is most definitely heterosexual. As we worked side by side on the gardens or lay in the sun by the pool, he would alternately rave to me about his latest girlfriend, or moon endlessly about his recently lost love. He even confided to me one afternoon in the herb garden two years ago that he had lost his virginity the previous night. I silently envied him his openness, and the seeming ease with which he handled his growing sexuality. I was decidedly ill at ease with mine.

I had messed around sexually with several male friends during my teen years, but had never been comfortable with it since it had been ingrained in me from early on that 'homosexuality is wrong!'. I tried straight sex in college, but was never quite able to connect with a female. I would alternate back and forth, dating a girl until we had sex, then breaking up with her on some ridiculous pretense. I would search out some anonymous gay sex for several sessions, and then repent my sins and try, I mean really try, to be straight again.

I was unable to fully accept my being gay until I was close to thirty. When I was finally willing to admit that I was gay, I thought it was too late to find true love, fearing that anyone I met would want me only for my money and not for me. Over the next five years, I tried settling down with a single partner several times, but it never seemed to work out right. One guy was a petty thief. Another was bedding everyone he knew behind my back. A third abused drugs and alcohol. It seemed like everyone out there was a loser! I gradually gave up any hopes I had of ever meeting the right guy and simply withdrew from the sexual arena.

* * * * * * * *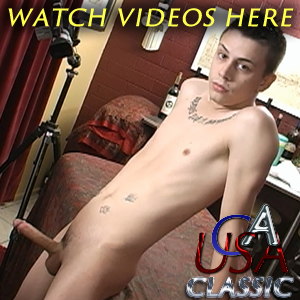 It was a beautiful Monday morning in late April. It was warm, with a gentle breeze wafting the delightful smells of the buds and blossoms through the open windows of my playroom. Since it was my birthday, I had decided to take the day off and stay home. Like most mornings when I don't travel, I was going through my morning routine of calisthenics followed by the soloflex machine and then the stationary bike. I had barely finished my warm-ups when there was a knock at the screen door. I looked out and saw Toby standing there, which sort of surprised me. I motioned for him to come in.

Tobias Wainwright III was a friend of Justin's, and I had only met him the day before. He was one of those kids who dresses all in black, affecting a very distant attitude and he had very little to say. Since he was a year older than Justin he was out of high school already but he hadn't mentioned a job yesterday. I studied him again as he walked into my house. His jet black hair, parted right up the middle, was thick and full around the top portion of his head, but it was shaved to a light black stubble up to just above his ears in one of those attention grabbing styles that young men seem to favor these days. It gave him a punkish, skaterat appearance.

He was five ten and maybe 145 pounds, though it was hard to tell for sure through his oversized black canvas shirt and baggy black jeans, the same clothes he had worn the day before. He had on high black boots with black laces, and today he wore an elasticized black dog collar around his neck with a round silver medallion on the front, right beneath his oversized Adam's apple. I squirmed a bit as I noted for the first time how big his Adam's apple was. I always take that as a sign of how big a guy's equipment is, and Toby's seemed to be huge.

I was never much of a chicken chaser. Aside from the sheer beauty that is in all youth, Justin has never done anything for me sexually. But his friend Toby exuded a raw, brooding sexuality that simply could not be denied. While he pretended to be withdrawn and aloof yesterday, his clear blue eyes had darted back and forth between Justin, Hal, and me, missing nothing as we opened up the pool and got it ready for the season. We were all in swim shorts, dipping into the water and climbing back out as we rolled off the pool cover and unplugged the drains and water inlets. I had invited Toby to join us and cool off, but he declined. Justin explained that Toby didn't like the sun that much, and never went swimming.

I should have guessed that from his alabaster, almost translucent skin. Toby stayed out of our way in the shade of the magnolia tree, eyeing us all up, and checking out my basket. Or was he? Maybe it was all just wishful thinking for a guy who was turning 40 the next day. In any event, he waited until we were finished with the pool before going into my playroom with Justin to throw darts.

I had puttered around a bit more outside, and then went in to take a shower. When I entered, the boys were still in the playroom but were now shooting pool. This time there was no mistake. Toby was definitely cruising me as I stood there sipping a can of beer and watching them play. My prick flexed a bit at his unexpected attention. I excused myself and went into the bathroom where I took a long cool shower to try and rinse Toby out of my mind. It only half worked. I had a major boner, and it took everything I had to resist jerking off. It finally went down and I quickly got dressed and went back out to the playroom to be with the boys. I was almost relieved that Toby had left. Justin was still playing pool by himself.

"He likes you, you know?" Justin commented.

"He does?"

"Yeah. He told me so." Justin grinned. "That's an honor, dude. Toby don't like that many people."

"Doesn't." Justin was smart, but liked misusing the English language just to annoy me.

"Whatever. Hey! Shoot you a couple of games. Best of three . . .?"

"All right."

We ended up playing pool for almost an hour, chatting about Justin's school work, the swimming pool, and of course, his latest girlfriend. Funny, I couldn't remember even one time that Justin had asked me if I had a girlfriend. I tried several times to steer the conversation back to Toby, but while Justin directly answered all my questions, he didn't volunteer anything extra, so I decided to give up and just enjoy his companionship.

* * * * * * * *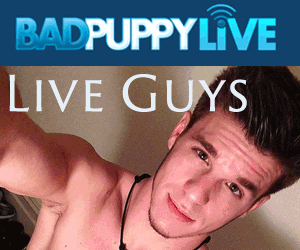 That night, I slept poorly. It was too warm for April, but mostly I kept returning to Toby's simmering good looks and his covert glances at my crotch. I would turn forty years old tomorrow, and I felt old. If I was twenty years younger, or even ten, I might make a play for him. But I was getting to be an antique myself now, more than twice his age! He couldn't really be interested in an old fart like me. I tossed and turned, too restless to sleep. I seemed to have a hard-on the whole night long, but I kept telling myself that old guys like me didn't need to jerk off all the time. I tossed and turned some more. It was a rough night.

I got out of bed early and put on a jockstrap and the skimpiest workout shorts I had, trying to convince myself that I still had 'it'. I checked myself out in the mirror. I didn't look bad for forty. Even with the slight touch of gray in my brown hair, and maybe a few wrinkles around the corners of my eyes, I was still a viable product. I wasn't exactly overweight, but I resolved to take ten pounds off my five foot nine inch frame. I pulled my package up and out into the pouch of my strap, bulging my shorts out as much as possible to make myself look sexy. I flexed and posed in the mirror. Yeah. I still had 'it', even if I was an antique! I just didn't have enough of 'it' to attract a 19 year old. Determined to change that, I attacked my calisthenics with fierce resolve. I quickly broke a light sweat. That's when Toby showed up.

* * * * * * * *
"Justin's at school." I reminded him through the screen door.

"I know."

"So . . . what can I do for you?"

He grinned at me salaciously. He hadn't even cracked a smile when Justin was around yesterday. "I'm pretty sure you know what you can do for me Mr. Anderson."

"What are you talking about, Toby?" The way he said it made me extremely randy and my cock had already started to bone up, but I wanted to be absolutely sure of his intentions.

"I'm talking about you and me, Mr. Anderson. About what we both felt yesterday. Don't pretend to be stupid!" Toby had walked over and was right in front of me, only inches away. Although he had only the faintest hint of a moustache, he smelled of aftershave.

He was still smiling as he leaned in and kissed me full on the lips. My immediate reaction was to resist, but as his tongue pressed between my lips and probed into my mouth I quickly changed my mind. Man, could he kiss! His arms were around me, one hugging my shoulders against his, and the other dropping to my ass and holding it steady as he started to grind his groin against my hip. I wanted to tell him to stop, but it felt so right, so unexpectedly wonderful.

I kissed him back, and the proverbial fireworks started exploding inside my head and all over my body. My hands were all over him, feeling his surprisingly strong, firm body, and then fumbling with his shirt buttons. Lost in a frenzy of lust that had been too long denied, I managed to strip the boy out of his shirt, even as he slowly walked me backwards into the pool table, and then laid me down on the cool green felt of the table top. He leaned in over me, kissing me, tweaking my nipples and blatantly feeling up the erection which raged inside my shorts.

Before I knew it, he had slipped my six inches of steely hardness out of the side of my jock pouch, and through the leg of my shorts, squeezing it and stroking it gently until I was ready to burst. He bent over my prone body there at the end of the table, and oh so tenderly took the dark red head of my circumcised prick into his mouth. He sucked at it gently, lovingly, and then worked his way down the shaft until his lips were buried in my pubic forest. He had managed to deep throat me from below without gagging or even stopping a single time to regroup. This boy had sure learned how to suck cock somewhere along the line!

It didn't take me long to get my nut. After maybe ninety seconds of his throat muscles massaging the entire length of my shaft, I exploded. My legs stiffened up and flexed into midair as my balls contracted and spewed out an extraordinarily large load of cum. Toby pulled up and retained just my cockhead in his mouth, eagerly sucking out every drop of jism I had to offer. It had been close to a week since I had last masturbated, and between that and Toby's talented mouth, I spurted maybe a dozen times.

My entire body seized up, and I pushed my balled up fists against the back of Toby's head, forcing him to stay on my dripping cock, not that he was trying to go anywhere anyway. I gently thrashed from side to side, pumping my torso upward into Toby's face to drain off the last of my load before finally calming back down. My hands were entwined in his thick black hair, holding him in place. I disentangled them and relaxed back onto the pool table, totally spent. I don't think ten minutes had passed from when the boy had first knocked on the door.

"Oh Toby . . ." I sighed. He stood up between my legs, wearing nothing from the waist up except for his dog collar and an ear to ear grin. A small trickle of sperm had dribbled down his chin.

"Yeah, Mr. Anderson?"

"That was fan-fuckin'-tastic!"

"Yeah, it was, wasn't it?"

"Lets go into the bedroom, Toby."

"Okay."

He followed me into my bedroom, and once inside the door, we kissed again. More in control now, I set about undressing him, undoing his belt and then his pants. They dropped in a heap around his ankles, revealing a pair of snug black boxer briefs. I dropped to me knees in front of him, and nuzzled at his up thrusting organ through the snug-fitting knitted cotton shorts. They were damp with the musky smell of fresh cum. The kid had apparently shot a load inside his pants while he was sucking me!

I was flattered, and sucked him off a bit through his shorts before slipping them off his narrow hips and down his legs to reveal his prick for the first time. He was huge! Fully seven inches long, I could barely close my fist around its girth. His foreskin was intact, and gathered just behind the bulbous red head of his prick like a turtleneck collar. I gripped him and gave him several gentle strokes. A drop of liquid formed in his slit, and I leaned in and licked it off. He shuddered at the first touch of my lips to his exposed organ.

I opened up and swallowed the head and maybe an inch of the shaft. Taking more than that would require a lot of work. I swirled my tongue around his cock head, spreading his lube all over him. It had been a while since I had last given head, but like riding a bicycle, it quickly came back to me. I bobbed up and down and sucked on his dick. Toby was obviously enjoying it. I gripped the bottom half of his shaft in my left hand, and stroked him off. My right hand found his balls and I felt them up thoroughly, marveling at the sheer size of them hanging there on his thin body. Even if Toby had cum just minutes before, it didn't take him long to cum again. With his pants and undershorts still gathered around his ankles, he thrust his hard dick in and out of my mouth, giving me a most thorough face fucking.

"Uh . . . Uh . . . Uh . . ." he chanted. "I'm . . . gonna . . . cum . . . " And barely having gotten the words out, he proceeded to fill my mouth with his warm, thick nectar. It was a respectable load for the second one of the hour, and I waited until he was done squirming around before pulling off and swallowing it. His prick still hadn't gone completely soft, and it hung out over his balls, thick and heavy, sticky with cum and spit. I pulled him toward me and licked him clean, savoring the intense flavors of his body and drinking in the musky scent of his arousal. My own prick was once again hard, jammed up inside my jockstrap where I had replaced it as we walked into the bedroom. I was still incredibly horny.

I didn't want this to ever end. Silently, I lifted Toby's right foot and removed his pants and undershorts from over his heavy boot. I looked up past his jumbo prick at his face. He was smiling down at me. I untangled his other foot and started to unlace his boots. In a few moments he was naked, except for his dog collar, which I found incredibly sexy and I told him to leave it on. I stood up and we kissed again. He fumbled with my workout shorts, getting the elastic waistband hung up on the knob of my cock before pulling it out far enough to slide them down. It took me by surprise, and I guess I winced at the sharp pain of the unexpected stress on my cock.

"Sorry." he murmured. He seemed fascinated by my jockstrap, and sort of played with it a bit before sliding it off of me. He pulled out the pouch and ran his fingers inside the leg straps and behind the waistband before finally taking it down. "I never messed around with anybody who actually wore one of these before. At least for anything other than show." he offered by way of explanation.

Both of us finally naked, we tumbled onto the bed, kissing and groping each other like schoolboys who had just discovered sex. We rolled around with each other, our erections rubbing together, playing off against one another, seeping their slippery liquids all over our midsections. Time stood still for me as we kissed and caressed each other, touching, feeling, learning.

"Mr. Anderson?"

"Yes?"

"Will you . . ." He looked at me with those soulful blue eyes, begging me to answer yes before I even knew what the question was. "Mr. Anderson, will you fuck me?" he finally blurted out.

"Oh Toby." I caught my breath and looked at him. From the way he asked it, I knew he had never done that before. He suddenly looked so young and so vulnerable. What a sweet, precious boy! I nibbled on his ear and whispered "Of course. Don't move."

I got out of bed and went to the bathroom for a towel and returned to the bedroom where I got a tube of lube from my dresser drawer. I got back into bed with Toby and began to kiss his innocent young face again. "It might hurt a little bit at first, but you're gonna love it, I promise!" I lubed up my finger and began to play with his ass as I scooted down and gave him head again. In practically no time, he was squatting down and pushing against my finger, welcoming my penetration. I complied and slipped my forefinger in up to the first joint. He took it easily as I worked it around and greased him up.

"I do that a lot when I take a shower, only I use soap." He whispered. "It feels good."

"Good. If it starts to hurt anytime, just say so and I'll stop." I pulled out my forefinger, and then inserted both my first and second fingers together. Toby caught his breath, but didn't say anything. I held them still for a minute as he got used to this new thickness. After a minute, I started to slowly slide them in and out. A minute later, he was again riding them up and down like a pro. "You okay, Tobe?"

"Yeah. I'm fine." There was the smallest bit of discomfort in his voice, probably due more to anxiety than to any actual pain. I squeezed some more lube onto my fingertips, and busied myself working a third finger into his fine smooth rump. His sphincter muscle tightened, trying to expel my offending fingers, but I kept them in place.

"You still all right Toby?" I asked.

"Yeah." he answered rather tentatively.

"You wanna stop?"

"No." His butt muscle suddenly relaxed, and I pushed in another half inch of fingers. He clenched again, and I held still.

"Are you sure you're all right, Toby?"

"I'm fine Mr. Anderson. I just never did this before."

"You can do this, Toby. I promise you you'll enjoy it."

I pulled my fingers out slightly, and his anal ring again relaxed. I twisted my fingertips around inside his hole, but didn't drive them any deeper than they already were. A moan of unmistakable pleasure escaped from him.

"Ohhh, Mr. Anderson. That feels good now."

"I told you, Toby. Just relax." I worked my greasy fingers in and out of his hungry hole. Several times he clenched up, but almost instantly he unclenched again. It didn't take long for him to start really getting into it and rocking down to meet my up thrusting fingers. I wanted to go deeper, but couldn't. He was ready. I pulled my fingers out of his bottom.

"Hey! That felt good. Please don't stop Mr. Anderson."

"You're primed now, Toby. It's time for the real thing." I climbed between his legs and used the lube remaining on my fingertips to grease up my hard cock. Toby instinctively raised his legs as I got between them, and I put them onto my shoulders. I smiled at him as I positioned myself. He gulped and tried to smile back. I placed the head of my prick against his pucker. He felt so hot, and I wasn't even in him yet! I gripped his sides to hold him in place, and thrust forward with my hips.

"Uhhhhh!" He moaned. "Oh shit that hurts!"

"Shhhh." I held still, waiting for his sphincter to open up again. "Shhhh. It's all right baby. It's gonna be all right."

"Ohhhh. Oh man!" His desire won out and I could almost feel his defensive ring expand and accept my intrusion. "Oh, you were right Mr. A. That feels good!"

He pulled me closer with his ankles against my shoulders, and I slipped another inch of cock into his warm and willing ass. I was halfway home. Toby didn't even flinch, so I shoved forward again, and another inch of my cock went in. I could feel my cockhead bump into the soft pillow of his prostate. His anus contracted again, which pulled me in deeper, pushing me further into his prostate gland and setting him to wiggling and squirming like crazy.

"Oh Shit, Mr. Anderson. What is that? You're making me nuts!"

"Its your prostate, Toby. You like that?"

"Fuck yes! Oh man, fuck me Mr. A. Do it!' he commanded, wiggling his butt down tight on my cock, driving it deep inside him.

His legs flared wide open, inviting me to give him my best shot. The kid was a natural, or else he had lied about never getting plowed before. I threw myself into it, fucking him like there was no tomorrow. We turned into wild animals, communicating by touch and grunts, having only one thing in mind. Despite my best efforts to forestall it as long as possible, I quickly came, filling his ass with what felt like an absolutely mammoth load of sperm. I relaxed, staying in him as my cock wilted, feeling it slip and slide its way out of him. I rolled off of him and realized that he must have shot off again himself, as my chest was plastered with cum. I liked the fact that I was doing that to him. Making him cum like that.

We lay aside of each other for a while, hugging and cuddling, too exhausted to continue for the time being. I still wanted him to fuck me. I had been on the bottom numerous times in my life, and I just wanted to see if I could still take someone as big as him. He admitted to having screwed a girl twice, but he had never gone this far with another guy, he said. He was more than willing to give it a try, though. After maybe half an hour of cuddling and sweet talk, I went down on him for real instead of just playing around. In a few minutes he was hard enough to start.

I talked him through it, telling him how to lube his fingers and then inset one, then two, then three. I told him to use plenty of lube on his prick, and to slowly push it in when I told him I was ready. Like I said, the kid was a natural. It took him three tries to get the head in, but after that it went in real easy. When he finally had it all up inside me, I felt like I had swallowed a telephone pole. God, he was big! He held me tight against his midsection as he humped and pumped his way to his fourth orgasm, rubbing over my prostate and sending me into throes of ecstasy like I hadn't experienced in years.

He must have fucked me for ten full minutes before his prick swelled to enormous proportions and he spewed his load into my guts. I gasped in utter amazement as he withdrew from me shortly after he was done unloading. He scooted up alongside of me. He kissed me all over my head, whispering his thank yous as he gave me a hand job that drained my nuts for the third time that day. He traced his fingertips through the small load of cum on my belly, tickling me. I put my arms around him and we fell asleep.

* * * * * * * *
The knock on the screen door woke me from a deep sleep. In the heat of our earlier passion, I had neglected to close the bedroom door. Toby was still snuggled up alongside of me, so it hadn't been a dream! I threw back the sheet and still somewhat groggy, looked for my robe.
It was ten after three in the afternoon! We had slept for several hours. Toby stirred, opening his eyes and smiling at me. God, his smooth, naked body was gorgeous! I laid my finger against my lips, indicating for him to remain quiet until I could put on my robe and answer the door. There was another, more insistent knock.

"Mr. Anderson, are you in there?" It was Justin.

"Ah, yeah. I'll be right there, Justin." I gave Toby a small peck on the cheek, and again indicated that he should be quiet. I went out into the playroom, pulling the bedroom door closed but not latching it. I hoped I didn't smell like dried spunk, or look too wild. "Hi, Justin. How are you?"

Justin had left himself inside. "Pretty good, Mr. Anderson. Is Toby still here?"

I lied to my young friend. "Why, no, Justin. Why would Toby be here?"

"His bike is out behind the garage and I just figured he must still be here."

'Still?' Why was Justin saying 'still'?

Justin craned his neck a bit to see around my side. "Oh, hi Tobe!"

I turned around. Toby stood inside the open bedroom door, totally bare ass naked. "Heyyyy, Justin! How's it hanging, dude?"

"Pretty good, Toby. Pretty good. I think the question is 'How's it hanging for you today'?"

"Totally rad, Justin. He was even better than you thought he'd be." Toby had walked into the room, and the two boys shook hands. They both giggled, grinning from ear to ear.

"What the. . .?" I said, looking at their mock-innocent little faces.

"Justin finally figured out a couple of days ago that you were probably gay, Mr. Anderson. He's a little slow on the uptake like that sometimes." Toby poked Justin in the ribs and Justin punched Toby's shoulder in return. "Anyway, Justin knew I was bisexual and invited me over yesterday to scope you out. I like guys who are older than me, and I thought you were as totally hot as Justin said you were, and after seeing the way you were looking at me, we decided you were definitely interested in me, too. I'm sorry if we did something wrong, Mr. Anderson, but I know I really enjoyed everything we did, and I think you did too." Toby looked at me, not sure whether to be pleased with himself or be so scared that he should run for his life.

Justin chimed in then. "Toby and me were gonna wait until after he left today so that we could discuss it before telling you that I had sort of put him up to it, but when I saw Toby's bike was still here, I just had to find out what happened. You ain't mad at us, are you Mr. A?"

"Aren't. 'You aren't mad at us'."

"Whatever."

How could I be mad at them? I had just had the best sex of my life with Toby, and I knew he had thoroughly enjoyed it too. I smiled at them. "I'm totally pissed guys! To make it up to me, I want to see Toby over here every day so that I can take it out on him."

"Sure thing, Mr. Anderson, except I think you mean put it into me." Toby said.

We all laughed.

Suddenly I didn't feel like such an antique anymore.