An Awesome Escort by Wolfie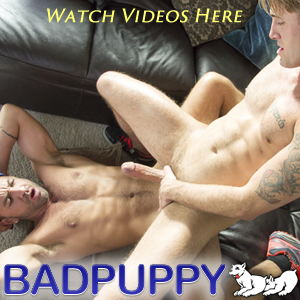 His name was Aaron. He arrived and knocked on my hotel room door. I looked through the peephole and saw a gorgeous face so I opened the door. I said hi to him, and invited him in. He came in and I closed the door. We started to talk about things. I ask if he is going to take a shower, and as he gets undressed, I noticed how nice his body is. Wow, do I notice how great his body is. Aaron's body was nice, REALLY NICE. He then takes a shower. He comes out from the shower wearing a towel looking truly HOT! Then he removes his towel. What a nice cock he has I say to myself. He then comes over to me and sits on the bed. He starts to give me a massage.

After he gives me a full back/leg massage, I turn over and he starts to kiss and nibble on my chest. Then he starts kissing me down on my cock through my shorts. He has an incredible mouth, which he uses very well to kiss me deeply. I kiss his neck and lick on his ear. Hearing him moan above my moans. Then the fun begins! He starts mouthing my cock through my shorts. Then pulling my shorts down slightly and he starts sucking on my cock. He sucks a great cock I noticed. I mean truly an awesome cocksucker. I looked down at Aaron while he was sucking my cock and oh man can he perform fellatio. His cock looks great and tastes great. I had sucked cock once before on Ian who had a nice big cock. Remembering how great it felt and tasted.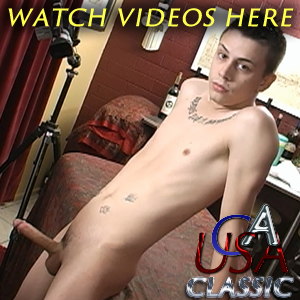 After he had sucked me off for at least 30 minutes, I asked was he truly a bottom? He said yes and I told him I have a condom and lube for him. I handed him the rubber and he put it on me. He applied some lube to my cock and places some on his ass. He then climbed on top of me ... slowly. Feeling how good his manhole felt. He rode me slowly and I started to increase my pumping in his hot hole. I was nearing climax and told him I was close to cumming. The pace picked up and he was bucking and I said I was ready to shoot my load. I felt my cum exploding in his hole. I continued to thrust as he then started to stroke his own cock more. This was the first time an escort had done this. He stroked more feverishly and loads of man juice started to shoot from his cock. It was so great to see his cum on my chest and stomach.

I reached up and massaged his nipples and looked at his beautiful blue eyes - at how beautiful he was. Then after a moment, he started to move and I grasped the condom still on my hard cock. I took it off, and placed it on the table next to the bed. He then lay down next to me on the bed, placing his arm on my chest where his cum was still warm and moist. We lay there on the bed until he got up and got a moist towel from the bathroom. I wiped my chest and stomach clean. He then lay down beside me for a while, resting. For our next visit I will ask if he likes honey. Spreading some on his chest as well as other areas would be awesome.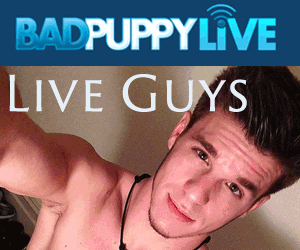 The Badpuppy.com model in these pictures is Nick