A Wild Ski Trip Part 1 by Long Haired Dude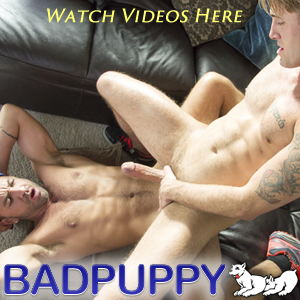 I hate airports. Neal's plane was delayed. It had been a long day. I was on my way to meet Neal and then to ski up in Vermont. A late season snowstorm gave new life to the slopes. This week promised a lot of sun. It would probably be the last week to ski. We were going to stay in an inn that was trailside; many of his model friends would be there. I had met many of them. They were a great bunch of people, and very hot looking! When you met up with these guys, sex was all around.

The plan was to meet Neal here at Logan and continue the drive up North. The announcement that the flight landed brought a smile to my face. I hadn't seen Neal in a long time, about 6 weeks. He was in the Caribbean for a long shoot for a few different products. They wanted the exotic beach boy look. I had a message from him that he was having a great time. I had his winter clothes all packed. A tanned group of people shuffled out the gangway from the jet. Finally, at the end was my boy. He walked out with the hottest looking girl I ever saw. They each had a small carry-on. They were both dressed for the warm weather. She had a baby blue tank top on. Her boobs were busting out. She had long straight brownish hair down her back. Neal was in a white wife beater shirt and a sweatshirt tied around his waist. He had a dark tan. WOW. He had his hair pulled back into a ponytail. I never saw it tied back before. The top was so tight that the curls had disappeared. The ponytail made its way just past his shoulders but it was tied back with a headband, the ponytail was so wide.

"Yo, Dude! Chris, wassup my man!"

"Hey, Neal, welcome back."

We hugged. He smelled like he had been drinking a bit.

"Dude, this is Angelina, she was on the shoot with us. Right from Italy!"

"Hello, Angelina, I'm Chris."

"Hello, Crees," she responded in broken English.

"OK Dude, I gotta make a few calls and hit the john, chill here with Angelina, OK? Gimme 20 minutes."

"Yea, whatever."

Talk about rude. Neal just took off running down a crowded corridor and disappeared.

"So Angelina, errrr, how are you?"

"Good. Neal tell me a lot about you, Crees, but he not tell me you are so molto good-looking!"

This girl was hot. She ran her fingers over my chest as she said this.

"Uhm, I'm not sure where we should wait for Neal."

"Crees, come weet me."

Angelina took out a card from her bag and she took me by the hand. We walked thru the crowd about three gates down to a closed door. It was one of those private clubs. She put the card in, and it was a dark, but elegant looking place. She motioned for me to stay and she walked to the bar and chatted in Italian. She came back to me and used the card to get into another room. It had a couch, a small bar, TV, and a private bathroom. She opened the door and motioned for me to enter.

"Crees, come in."

She grabbed me by the hand again, pulled me in, and closed and locked the door.

"Crees, I love the American guys with the hair long."

She ran her fingers thru my mid-back length ponytail. She took my jacket off and ran her fingers over my chest over my shirt. It felt great.

"I am, as you say in English... very horney.…"

She pulled off her top and her boobs fell out.

"You like?"

"I um...what about Neal?"

"Neely no here."

She walked over to me and planted the biggest, wettest kiss on me. She stuck her tongue down my throat, and she had a tongue ring on!

"You like that?"

"Yes I do,"

I grabbed those boobs and we started making out. Wow, the tongue ring was wild! She grabbed the tie for my ponytail, and while I sucked her tits, she said, "I like the hair long," she slurped between kisses.

She sat on my lap and we kissed for a while.

My hair fell down, and she loved it. She started to grab my balls thru my pants.

"Seet Crees"

She pushed me down on the couch and undid my jeans. She took out this bright red lipstick and put it on her lips, then went down on my cock. She was hungry and I was horny. The tongue ring was like I never felt before. I knew I wouldn't last, I started pumping, that ball bearing was unbelievable, on the tip of my cock, underneath it rolling on the cock, I was gonna blow and let out a YEAAAAAAAAAAAAAAAA, shit I shot a load like never before. She swallowed every last bit.

"You like?"

"Yea I like!! "

I had a red rainbow on my cock. We cleaned up.

"Wow you are hot."

"Yes, Neally say he like eet too."

I saw the clock.

"Angelina, we gotta meet Neal!"

We went back to the lobby in the terminal. My knees were still weak. There was Neal looking around.

"Where the fuck you guys been?"

"I had to use the bathroom."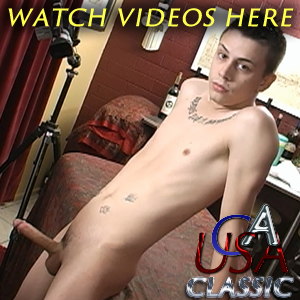 "Oh OK, did you talk to Angelina?"

"Yea, we communicated."

"Dude, she gives great head, I got a hummer on the jet, the Mile High Club. Don't worry she doesn't speak too much English."

We continued our walk while Neal told me of his exploits. Angelina just smiled at me and grabbed my ass while we walked when Neal couldn't see.

"OK, the truck is over there and we...."

"Dude, Neal interrupted, look at us, we are not exactly dressed to go to the car. Now be a good boy and bring the car around for us, OK?"

"Us?" I said. "What us?" Angelina smiled at me and licked her lips.

"Angelina needs a ride to the hotel and you're gonna drive us to it, OK? Get the picture?"

With that Neal smacked the side of my head, and playful or not, I wasn't happy. I went outside and waited at the curb for the light. I turned to look back into the airport and there was Neal and Angelina making out like there was no tomorrow. Their tongues were down each other's throats. She was hot, he was hot, and I was pissed. I got the car and drove through a maze to get back to the terminal and the two of them were still at it. I waited for a few minutes while they continued sucking face. While still kissing her, Neal peaked a glance out the window. Neal broke the kiss and took his girl by the hand to the truck. They jumped into the back seat and he told me to go to the hotel that was on the other side of the complex. No sooner were they into the car and they were making out again like bandits. The slurping and moaning was too much. She was all over him. Wow, this girl gets busy

"Neeely," I heard her say. Her top was off, and he was sucking on her tits. She worked his head and pulled out the tie. The ponytail exploded into an unruly mass of hair that was all over as they kissed. It was turning me on. I heard the sound of the zipper then I saw her head go down. I heard the familiar sound of a blowjob, and saw his face light up as she went to town on him. It took about 15 minutes of driving when I pulled into the lot and coughed.

"We're here"

"Fuck, dude, not yet drive around some more."

Neal then urged her on and for five more minutes, she sucked his cock.

"Duuuuuuuuuude," he yelled, "yesssss you go girl, swallow my cum, swallow it baby. Yea, yea, yea."

She picked up her head and took out a hankie and wiped her face. She put her top on, got out of the car, and walked around to the driver's side.

"Bye, Crees." She gave me a little kiss good-bye that turned French in a second and I felt that tongue ring one more time. She had that tongue working my mouth. I was hard again! Neal had jumped out and ran to the lobby, he had to pee.

Neal kissed her as she ran into him in the lobby. He joined me in the front. He shut his eyes and soon he was sleeping. He looked great. His hair had grown so it wasn't really a fro anymore but a mass of wild hair. Looking at him turned me on, so soon! On the shoots they had hair people there to keep it tame.

Neal rolled around after about an hour of snoozing and woke up and started to play with the radio.

"What's the matter, you're not speaking to me?"

"Neal, you've been sleeping."

"What are you pissed at me for?"

"Why would I be pissed at you?"

"Then why aren't you talking to me?"

"Neal, stop it."

"Dude, you haven't told me how good I look, the tan, the working out, the longer hair; come on, tell me how cute I look, how hot I look."

What a conceited bastard I thought to myself, he has to be kidding. But the problem was it was true; he looked great, how I wanted him.

"OK Neal, you look great."

"Why didn't you tell me before?"

"Like when? When you were getting your cock sucked, or when you were sleeping?"

"Dude, like what bug crawled up your ass? Why you giving me a hard time?"

"Neal, how am I giving you a hard time?"

"What is your fuckin problem?"

"Neal, I'm tired, I've been driving for hours, I'm sorry."

I don't know why I apologized but I did.

"Its cool, Chris, but I look hot don't I?"

"Yes, the hottest I ever saw you."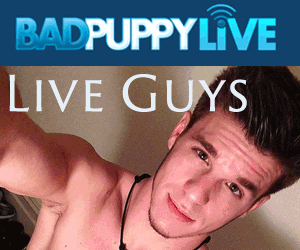 "Thanks, man!"

With that, he began to massage my neck as I drove, and it felt great. Having him touch me felt great. He held my ponytail and let it slide thru his fingers. He alternated between my hair and my neck. It felt like old times with him touching me. I was getting hard. Then he began to rub my cock thru my pants. While driving, he said nothing but opened up my zipper and pulled out my cock and went down. I never had a hummer while driving before."

"Dude, did you get off recently?"

"Heh?"

"Like I taste some salt here, and like something tastes weird."

Shit, the rainbow

"No, I er... had a woody while you and the hottie were going at it, and.… She had that red lipstick on while you two made out."

"Shit yea, she puts on a great show; you know she gave me a rainbow, now I'll finish the job for you."

Phew, It felt great. I was swerving a bit but the roads were empty. I had one hand on the wheel and the other on the top of his head. The mass of hair felt great in my fingers as I grabbed his head and he put his hand on my cock. He licked my Johnson like it was an ice cream cone. Up and down all around on the tip, then into this mouth. His tongue and teeth were driving me nuts. The slurping noise was back. His tongue was so great. He was sucking me for a while.

"Self-control," he said between licks, "atta boy, usually you would have blown a nut."

Little did he know it was about 2 hours since my last hummer.

I finally felt myself tensing up.

"Cum my man, cum my man," Neal said as he alternated slurps with licks. I was getting ready and, "YESSSSSSSSSSSSSSS Nealllllllllllllllll, ahhhhhhhhhhhhhhhhhhhhh!" Then I came, baby did I come! I pumped my cocked into his mouth as his tongue was curled around my dick. He swallowed it all. He licked my cock and my balls. Then he zipped up my jeans, smiled at me saying nothing then closed his eyes and went to sleep.

The rest of the drive was uneventful. I knew where I was going and made my way up the hill to the trailside inn. There was a fleet of 4x4 trucks. I pulled mine in. Since Neal looked so Angelic sleeping with his hair covering his face, I let him stay. I stroked his wild mane a few times, and felt my dick stir in my pants. I emptied the truck into the lobby and went in to check out the room. Then I humped all the stuff to the room. The room was great. There was a mudroom as you entered. A bench where you could sit and take off you boots and store your skis. The room was a suite; a living room with a large couch and gas fireplace, a large TV and the bedroom was separate as was the bathroom. After hauling everything I went to the truck to get Neal and saw he wasn't there. I went to the bar and there was our hero high fiving everyone and playing the role of mayor.

"Hey, Neal."

"Yea, wassup, Dude?"

"Don't worry about the truck; it's unloaded."

"Yea,, why would I be worried?"

"Well, I unloaded it myself."

"Well, what do you want a medal or something? You gotta chill dude, I got you off on the way up, what more do you want? Gimme a break, ya gotta back off!"

Neal went back to the bar and continued his loud greetings. I had a beer, but was exhausted so I made my way down a somewhat darkened hall searching for the room. I didn't bother checking the key cause I knew I left the front door open. Hmmmm, this one looks like it. I opened a door into a mudroom and then into a suite. I looked around, but it wasn't mine,

"Oops," I said out loud.

A voice came out of the bathroom, "Pete is that you? I left the door open for you."

"No, sorry, man, I came into the wrong room."

Out of the bathroom stepped a very good-looking dude with long dark straight hair. He was wearing a tee shirt and shorts.

"Hey, I know you," he said, "you're Chris, Neal's friend. I'm Billy, Billy Little!"

He extended his hand,

"Billy, that's right, you were at my place for the party. Wow, how are you doing?"

"Great, Chris."

"Sorry, Billy, I entered the wrong room."

He interrupted me, "Don't worry, you're the next room over. When did you get up? Is Neal here?"

"About 15 minutes ago, and Mr. Wonderful is at the bar!"

"Mr. Wonderful? What's the matter?"

"I don't know. There is something strange about Neal; he has a horrible attitude, like."

"Like he is hot shit. I know, I was down on the shoot for a few weeks, and the boy's ego has grown and he's hanging with a dude name Richard, and I'm not crazy about their attitudes. He's acting like an asshole!"

"Yea, neither am I."

"Well its good to see you, Chris. Do you ski?"

"Yea, as a matter of fact, I was hoping to go early tomorrow. You know, beat the crowds and finish early."

I was staring at Billy. He was so good looking. I remembered kissing him at the party. The famous Soul kiss.

"I'd better go."

"There's no rush."

"You sure?"

"Yea, come over here and have a seat."

I moved over to the couch and sat down.

"Hey, Chris …"

"Yea?"

"Remember the night I met you?"

"Yea …"

"Remember that kiss?"

"Yea …"

With that Billy walked over to where I was sitting. He stood over me. Wow, he looked very tall. He shook his head so his hair danced behind his back. He shook it again and it all fell over his right shoulder. He leaned over me very slowly. His hair started to fall straight down. He was inches from my face. I pulled him closer to me. We began to make out. His hair covered my face as we kissed. It was great. I ran my fingers thru his mane as we kissed. He pulled on my ponytail and took the tie out. He was now sitting on my lap. His hands were under my shirt working my body. He pulled my shirt off, and was kissing my neck and running his hands all over my body. The feeling of his hair all over my skin was a wild sensation. I don't know how long we kissed. We were both hard when there was a knock at the door. We parted lips. He looked at me and said, "Wait a minute, my cousin Pete is coming up here. That might be him."

What timing!

He kissed me again for a minute. As he turned, his hair swayed behind him.

I jumped up and put on my shirt and grabbed the tie for my hair and pulled it back real quickly. My cock was so ready to go.

"Peter!"

"Billy!"

"Come in, man."

The two cousins hugged. Peter looked like Billy but was shorter and had long blond straight hair! Billy introduced his cousin to me. Their dads were brothers but Peter's mom was Swedish! He was a good-looking dude. He was studying physical therapy, and was on a break. He was skier too.

I excused myself. Billy said we would continue our conversation later.

Billy excused himself from Peter and said he wanted to walk me out. I smiled.

We went to the mudroom.

"Timing sucks, Chris!"

"Yea, it does, Billy."

"I'll make it up to you!"

With that Billy gently pushed me to sit down on the bench in the mudroom. There was not a lot of room, but with the doors there was privacy. He shook his head and his hair was all in front of him. He leaned down and started to kiss me again with the same intensity we just left.

"See you tomorrow!"

I went next door, unpacked and hit the crib. I was exhausted and was asleep in no time. I was awakened by the sound of stumbling out in the other room. Neal was bagged and was walking into the walls. He turned on the lights and sat on my bed. He smelled like a brewery. He was slurring his words.

"Hey, Chris, wake up, dude. Come on, wake up, dude, Neally's here, come on, wake up, dude."

I opened my eyes, and Neal looked like a mess. His shirt was off, showing a good body. His hair was an unruly mop, but he still looked hot.

"Come on, dude, let's fool around."

"No, Neal, not now. I was asleep."

"Come on, Neally has a woody that needs attention. Tell me how hot I look!"

He put his head down and started to shove his tongue into my mouth. He was a man on a mission. I pulled myself away.

I got out bed and helped him to his feet. "Come on, Neal, let's go to the other bed." I sat him down and took off his shoes. He pulled me into him like a wrestling move and we rolled on the bed. He grabbed at my balls.

"You know you want Nealy."

He started to make out with me. I was hard after Billy and was getting there again. Neal whipped out his cock. His cock was rock solid

"Not now, Neal."

"Ah, dude, ah."

We rolled around the bed some more. He was grabbing at me, and it did feel good, but I was so tired. He pulled the tie out of my ponytail, and asked me to get him off. He fell on top of me. His hair was long enough now where it would fall from his face. It was so thick and curly. The wild 'fro, how I loved it. He started to kiss me, so I returned the kiss. We were making out, at least he was, anyway. His tongue was in my mouth, and I just kinda let my tongue sit in his mouth, while his was really going at it. He was drunk, and there was nothing gentle about him now. In a quick roll over, Neal pulled his tongue out of my mouth, grabbed me by the hair, and in one motion stuck his cock into my mouth. He held me by the hair and was really pumping into my mouth. He was actually hurting my mouth. He was going at it for at least ten minutes.

"I'm getting ready." I pulled my mouth off just before he came all over the bed.

He had a load in him.

"Dude, you didn't swallow. What the fuck is up with that?"

He was holding my hair as he spoke. It was starting to hurt.

"Hey, ya got off!"

I repeated his words!

I got out of the bed and went back to my bed and closed my eyes.

Neal came out the bathroom,

"Shit, I came all over the bed, ha ha ha."

I felt Neal crawl in next to me.

He was asleep in seconds. There was something still very hot about him.

I woke up early, and there I was spooning with Neal. He reminded me of "Cousin It." His hair was all over, and it was tough to tell which side was which! I cleaned up and met Billy for breakfast, and we hit the slopes. He was wearing a yellow sweater and sunglasses with no hat. His hair fell straight down. I had a blue sweater and shades but a ponytail. We skied over to the gondola. It was a 20 minute ride to the top. Since we were so early, we were the only ones. We took our seat and made small talk. Billy stated to laugh,

"What's so funny?"

"I was thinking …"

"About what?"

"About last night, and how if my cousin hadn't come in when he did."

Billy came over to my bench. I was seated. He put his legs around the outside of mine. He looked down at me and his black mane cascaded around his face. "Where did we leave off? "

He leaned down and began to kiss me. It was great. His tongue entered my mouth, my tongue met his, and Billy kept on kissing me as he positioned himself on my lap. We were really going at it for almost 15 minutes. The way his hair fell over his face onto mine was wild. He was so hot. An announcement told us we would be at the summit in 3 minutes. He got off my lap. My cock was so hard. We said nothing.

We arrived at the stations, got our skis and took off. We skied a few trails and stopped to admire a view. The Billy skied down and I followed. He stopped again. This time I skied right behind him. I put my crotch right up to his butt. He leaned back. I had my arms around him. He leaned back as we began to kiss again. I reached over his ski pants and rubbed his cock. We broke the kiss and continued to ski. As the morning went on, more people began to come to the mountain. We made a few more runs and decided to eat and maybe even quit for the day.

We met some of the group during lunch and told about the great conditions. Then I felt a hand on my thigh. Billy was next to me and was rubbing me. My cock was tight in the ski pants and long underwear. There was a movement to break. Billy got up and winked and headed to his room. I followed. We got into his room and started to make out. We just stood there kissing and grabbing each other. He broke the kiss and took off my sweater. The he undid the ponytail I had. I shook out my hair and we began to kiss again. He was running his fingers thru my mop as I did the same to him. Then I pulled off his sweater. We couldn't stop. We sat on the couch and kissed. Next off were our undershirts and then the tee shirts. We were sweating a lot. We just kissed as we sat there bare-chested. We kissed each other's necks, ears, and chests. We began to roll on the couch. Our hair was a tangled mess.

The phone rang. Billy excused himself and answered the phone. He was standing there in only his ski pants. The mane of black hair flowed down his back. He used his free hand to run his fingers thru the mane to comb it out. It was so inviting. I walked up behind him. I hugged him from behind. That mane felt so good against my skin. I nuzzled his neck. I was tonguing his ear and back to his neck. He hung up the phone and spun around and hugged me and we started making out with passion. He led me to the couch. Billy sat me up on the couch and, like on the gondola, he sat on my lap as we kissed. Then he worked my neck; he kissed it and worked each ear sticking his tongue in and out. His hot breath was unbelievable.

He went back to my neck, and then back to my mouth. He worked his way to each nipple, sucking and licking. He continued down, and then he pulled down my ski pants, then the long johns, and finally the underwear. He attacked my cock in a single gulp. He took it in and moved his head so my cock went in and out. I guided his head as my fingers ran thru his hair. I was moaning my approval. He licked my balls, first one, then the other, then back to my cock. Then he picked up the pace. I felt myself tensing up. "I'm gonna blow, ah yesssssssssssssssssssssssssssssss."

Billy sucked and sucked and sucked. He licked me clean. Then he came back up to me as we made out. With Billy lying on the couch, I repeated the favor. We made out as I bent my head over his. My hair fell on his face as we kissed. He loved it. I worked my hair all over his body. I kissed and sucked every part of his body. I grabbed his cock as we kissed. It was leaking a lot! I dragged my mane to his cock and gave it the same attention. I let my hair fall onto his cock and just left it there as I dragged it over and let it play on his cock.

His prick was big. I couldn't take it all in but I did my best. I licked the tip and let my tongue play with his tip. I licked the shaft, and then I mouthed it when Billy suddenly tensed up and shot a load into my mouth four times. "EEEEEEEEEEEEEEEEOOOOOOOOOOOOOOOOOO," he bellowed.

"What was that?" I said.

"Just an ancient war cry!"

I sat up next to him and laughed. We went to the bathroom to clean up, then back to the couch. Bill threw me a pair of shorts. We turned on the fireplace and the TV. He motioned for me to come over to him, and we cuddled and spooned on the couch as we watched TV, and eventually drifted off to sleep together. My face was nestled into his hair. What a feeling! The phone rang and we jumped. It was Pete looking for Billy. I grabbed my stuff, and put it on. Billy and I kissed as I left to go next door.

&nbsp
To Be Continued....
The Badpuppy.com model in these pictures is Holden