A Visit to the Post Office by Joncy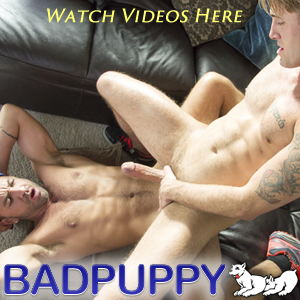 The more experience I have of the hustle and bustle of sexual life the more I realize that the hunk of your dreams can often be found in the quietest, unexpected places. Like the post office for example.
Our local branch gives everybody a number so you can sit the wait out. One fine day in the summer of 2006 my eyes alighted on this really cute guy leaning over the counter in front of me discussing something with the teller. Actually they did more than alight. They lit up. For suddenly I found myself face to face with his ass. As we all know, today's youth tend to let it all hang out. Especially from behind. Usually this gives you an intimate idea of their taste in underwear but this particular guy wasn't wearing any. Neither was he aware that his pants had drooped to an erotic level so he was exposing his bare butt and shocking a lot of old ladies in the process. His delicious apple dumplings were overflowing the elastic of his track suit threatening to give my dick a seizure.
As I watched open-mouthed, the pants dropped even further revealing a definite line between his ass cheeks that could have been hair or could have been shadow. It made me horny as hell. I wanted to reach out my finger slide it in his crevice and find out. I fantasized for a while, dreaming about what I wouldn't do once I got my hands on that beautiful butt. Then I sprang to life. Why should I let a golden opportunity like this pass me by? I went up to him and discreetly told him that he was baring his essentials to all and sundry and maybe he should pull his pants up. He blushed a bit but thanked me. I blushed a bit too and told him I was enjoying the show but thought he might not be aware just how many people he was making hot under the collar. Not to mention hot around the dick. I forgot about all the bills I had to pay and my place in the queue and offered him a coffee. The front of him was just as inviting as his butt and I knew he was interested in me by the sexual twinkle in his eyes.
In less than ten minutes we were back at my place. We didn't get as far as the kitchen for the coffee and we didn't get as far as the bedroom either. In fact before two words had passed between us I was splaying him against the varnished panels of my new front door and slipping my hands down the back of his pants and my tongue into his moist mouth. We kissed like two cock hungry cannibals who hadn't had man meat for far too long. I felt his dick harden against mine. I released my tongue from his mouth for a moment so I could fully take his body in as he unzipped his top and exposed his pouting pecs to me. I made a quick tour of his torso and then the natural direction seemed due south. I dragged his pants down round his knees and liberally ladled his balls and dick with the drool that was spilling from my salivary glands.
"Fuck," he said appreciatively. "That feels good."
His butt felt good too. I tucked his glutes into the palms of my hands and massaged them as if I were kneading dough to prepare a pizza or something. His dick dripped happily into my mouth. Hunger is a good sauce, I thought.
I couldn't believe my luck. Only twenty minutes ago I'd been gazing greedily at his gorgeous butt in the post office wishfully thinking I could get my hands on it and here I was sucking him off and about to bury my nose in that horny crevice of his.
I ran my tongue down the length of his dick and under his scrotum. He pulled my hair. I flipped him over on his back and lifted his legs so my tongue could get at his love hole. He pulled my hair even harder. "Slow down man," he wailed between writhings. "What are you doing? I'm a top."
"Lay back and enjoy it," I said. "It's just a little tongue fuck. Just a taste of better things to come." It didn't take him long to change his tune.
A few probes of my tongue and some neat finger work and he was purring like a pussy.
"God man that feels good. Where did you learn to do that?"
"Comes with practice." I said inserting a lubricated finger. "Is this your first time with a man?"
"Not really. But I've always been on top. You're giving me a whole different slant on things."
"Do me a favour," I said. "Close your mouth and open your ass. Talking turns me off."
"Sorry," he said as I massaged his tight sphincter with my finger tip. "Even dirty talking?"
"No," I replied. "You can give me as much of that as you like." And with that I hit home.
I drove my finger deep inside him. "Wow," he cried. "Wow. Don't stop. Wow."
Soon the wows turned to fucks and back to wows again as I continued to tantalize his butt with my foraging finger thrusts. I began to lengthen the intervals between each thrust. Even stopped at one point. Wanted to make him hot and ready for the grand slam. I knew that deep down in that virgin territory of his he was longing for my dick to invade him. Dying for me to stake my claim and stick it in him. Up him. Like a lot of uptight assholes he'd wasted his spunk for far too long on one dreary girl friend after another and was looking for new experiences, new sensations.
"Are you ready for the real thing?" I asked as he hiccuped his appreciation and swallowed my fingers. He didn't say anything. Just opened his ass wider like I'd asked him.
His dick had gone flaccid in my hand almost as if it was hanging its head in shame at the thought of being possessed by some guy. Of surrendering his macho masculinity to somebody else's dick. I used some of the lube to perk up his pecker and rubbed myself against him till he was fully aroused.
"Wow," he said again. "Wow, you're making my rod rock hard. No girl ever made me this hard."
I licked his back and whispered in his ear. "No girl is ever going to fuck you this hard either," and before he could reply I was inside him sinking my dick deep into his unexplored love passage.
"Wow … Fucking hell … Gee … zuss. … fuck … fuck … fuck!" he cried.
So I did. Even harder. Driving my dick deeper into his ass. Driving him into delirium.
"Oh man! Oh fuck. Where have you been all my life? You're turning my ass into a fucking pussy."
And with that he began to make long, low guttural groans which to me sounded more canine than feline. He also used a lot of gutter language which excited me at the time but looks downright crude written here. Anyway, what the hell, here's the juicy gist of it. Hope it turns you on too.
"You fucking faggot. You fucking dick sucking faggot. Suck my pussy. Let me hear the suction. Fuck the ass off me you fucker. You fucking fucker. Fuck …. that's right. You hit the spot that time . Fuck!! Is this what I've been missing all these years? Fuck… fuck .. shitttt…. Go on like that and you'll make me piss in your mouth with pleasure …. Fuck man … fuck … fuck … fuck."
Not very original but then neither is sex. Soon I was carried away by the horny high I was getting both from the filthy language that spewed out of his mouth as he spurred me on and the throbbing pulsations I was receiving from his awesome ass as I dug in my spurs. It was one of those rare, fantastic fucks when you don't know where one of you ends and the other begins. Or vice versa. After a while you don't even know who's fucking who. I shouted out instructions surprising myself by using vocabulary I must have picked up from adult movies with a few additions of my own.
"That's right you closet closed butt faggot. Take it all in you fuck-fairy. Open up that humping hole of yours. Make my dick's day. Let me feel the soggy juice flowing from your cherry. That's right suck it all in. I'm going to fuck you so hard you'll have sperm coming out of your nostrils."
Spurred on by my own dirty language I rammed him as I'd never rammed anyone before. Visions of that first sight of his butt peeping out of the top of his track-suit, and the thrill of possession as I rode him to the final finish, put extra lead into my pencil and power into my butt thrusts.
He bucked as I fucked and let out a chorus of verbal abuse mixed with fervid appreciation. Although his vocabulary was as limited as his butt was limitless.
"Fuck man, fuuuuck. Fuck the fucking ass off me. Fucking holy shit. Fuuuuuuuuck."
These four letter expletives and the warm, mushy feel of his hot ass grasping my dick, not to mention the steamy sexual haze that clouded his eyes as I fucked him to paradise, took me to previously unscaled heights and turned me on so much that I joined in the unholy chorus.
"Fuck man ….. fuck … fuck … fuck!" I exalted. "You've got the mushiest ass I ever fucked. Feels like fucking marshmallows in here. I'm drowning in a sea of marshmallows. Fuckety fuck."
He must have liked my eloquence because he pushed his ass further down on my dick and said, "Eat my pussy."
"That's exactly what I'm doing man. Can't you feel it?"
"I feel I feel," he said. "Fuck me some more."
Finally we came in a mutual cumshot that rocked the rafters of our sexual psyche and more than covered them as well. We were awash with each other's cum. Lost in a steamy pool of love jizz.
"Fuck man," he said gratefully. "You've turned me into a fucking faggot. A veritable butt slut."
To show I agreed with him and to prove just how much of a slut he was I shoved my cum-covered cock deep into his sex hungry moaning mouth and ordered him to drink up the residue. He did.
Thinking back to that first day I saw his moon rising at lunch-time I'm so glad I took his butt in hand and took us both to town. Strike while the iron is hot they say. And my iron was definitely hot.
Now every time we go into another mutual full-throated chorus of 'Fuck .. fuck .. fuck .. fuuuck' I realize something I should have learned long ago. That the hunk of your dreams is just as desirous, just as hungry as you are and invariably willing to open his gates of paradise for you. Trouble is, when push comes to shove, he's often just as shy as you are too. If you don't take the initiative and let him make the earth volcanically move for you, you're likely to fall between the seismic cracks.
So take Joncy's advice. Don't be backward in coming forward. Go right on in there. Dick held high. Mentally pole vault that short distance between you. You won't regret it.
The Badpuppy.com model in these pictures is Milan