A Vacation Fantasy by Hrtofgld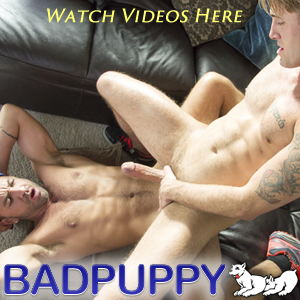 It had been six long years since I'd left Washington state, and I had not had a vacation for that entire time. Oh, I got my standard holidays off, as well as a few sick days here and there, but I hadn't accumulated enough vacation time nor money to be able to go anywhere. This time, though, I had the time and now I had the money, so I called my friend Stan to see if he would like a visit.
Stan had been a good friend for a long time, and prior to my leaving the state he and I got together easily three or four times a week. He had been with a younger man named Allyn, and the three of us had met through a mutual buddy, Randy. Just after I left, he and Allyn had broken up, and in our correspondence, I found that he was now with a new man, about a year older than himself, named Eric. Stan's letters were full of love for this man, and I knew that I needed to make sure that I wouldn't be an intrusion, so I dialed him up and got a strange message on the answering machine.
"Hi, this is Eric. Stan is no longer here, but can be reached at 555-2221. If you want to leave a message for Eric, please wait for the tone."
I wrote down the new address and, dialing the number, wondered what I'd say to Stan now that his great romance had fallen through. The phone dropped to another message box, and I left him a brief message outlining my vacation thoughts and asked him to call me back. About three hours later he called back.
"Mike, that sounds great," he said, as we chatted about the vacation plans, "I'd love to have you come by, and the time you're talking about is perfect for me as well, since my work assignments will be quiet at that time and I can get some time off."
"Are you sure that this is a good time? I got your phone number from Eric's answering machine. What's happened?"
There was a pause on the end of the line, then he said, "Well, it's a long story, and I'll tell you all about it when you get here, but let's just say that we've separated for a little while." I started to say something, but he cut me off, "No, Mike, this is OK, Eric and I agreed on this and so we're both fine with the arrangement. Now lets talk about your trip some more, and I'll start planning for you." We chatted a little bit more, then hung up.
The flight over was uneventful, and as we taxied on the runway at Sea Tac, I knew that this vacation would be excellent. Typical Seattle summer weather greeted me, warm but not scorching, and with a light breeze off the Puget Sound that made the outdoors comfortable. Top this with the incredible lush green all around, and you've got a winning combination.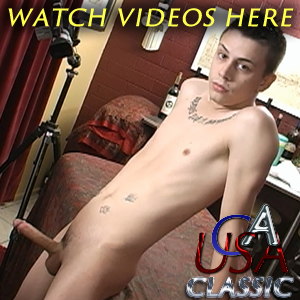 I stepped out of the arrivals gate, and there was Stan, smiling and waving. As I walked up to him, he threw a lei over my neck (since he grew up in Hawaii, he's followed many customs of the Hawaiians, giving somebody a flower lei upon arrival is one of them) and we hugged each other briefly. I was amazed at how strongly built he was, when I remembered him last, he was slender and a bit boyish. Firmly packed muscle was pressed against my chest and my arms were met with a hard, well-muscled back.
"Glad you're here, Mike," he said as we walked down the ramp to the baggage claim, "I haven't had a vacation for a while either, so it will be fun to spend some time together." We grabbed my bags and walked out to the parking lot, Stan ahead of me. He had left work to pick me up, so he was wearing a tie and slacks. He left the suit jacket in the car, I guess, because he wasn't wearing one, and this left me a great view of a really nicely made butt as he walked in front of me. His slacks were cut so that they hugged his ass and upper thighs, and then loosened about knee level, ending fashionably just before the heel.
We drove off and he started telling me about how life's been for him and for our mutual friends. "Randy's off with yet another 'great love' and is still not answering the telephone," he said, our laugh more forgiving of our love struck friend than hurtful, "and James has left his master of five years and is now being a free-lance slave." Other people were discussed and laughed about, and soon we arrived at his apartment building.
There was an underground garage and we parked his car, unloading my bags and taking a flight of stairs to the third floor. "It really helps to keep me in shape!" he said, smiling as we entered the landing and walked down the short hallway to his apartment. He opened the door and I saw that he lived quite simply, very little furniture was placed in the apartment. An old kitchen table, the chrome and formica kind, sat in the kitchen nook, two matching chairs pushed against it and papers scattered across its surface. In the living room, a huge overstuffed chair and loveseat faced a large screen television. Built-in bookcases had stereo system components, records and tapes, and some books, but most of the shelving was empty. "Let's put your stuff in here," Stan said, indicating the bedroom, "and we'll talk about plans." We hauled my bags into his bedroom, and there on the floor was a giant waterbed. Other than a lamp on one side and a small wicker basket at the other, it was the only furniture in the room.
"We'll get started as soon as I get out of these work clothes," he said, tugging off the tie and hanging up his suit jacket, "go ahead and get us a beer out of the fridge, OK?" I nodded and got the beers, and sat in the living room to wait for him. In a few minutes he came out, dressed in old jeans and a tight t shirt which showed off his great chest, and we drank a few beers while deciding what to do for the two weeks I had off. Dinner and a short visit to a bar came after that, and then we returned to his apartment.
We were both tired, and Stan suggested that we use the steamroom that the apartment building had. "It's one of the reasons I took this place," he said, so if you'd like to, we'll go have a good steam to clear the head." I told Stan that I didn't bring a swimsuit, and he grinned saying, "At this time of night, all you need is a robe to get there and back. Everybody's pretty cool about nudity, even the women that occasionally use it." We took off our clothing somewhat awkwardly, since I was getting quite turned on by Stan's body, and I got the impression by the jut of his own cock that he was enjoying my body as well. We pulled the toweling robes around us and went down to the steam room.
A guy and his girl were just leaving the steam room, both good looking and also with that secret smile of having 'done it' in the room. After they'd left and we entered the room, Stan said, "There's a lot of those hunks in this building, and quite a few times we'll be naked together down here." With that, he pulled off his robe, placed it beside him, and gloriously naked, stretched out on the upper bench. I did the same, sitting on the lower bench, and noted that I got an excellent view of Stan's hairy, well-muscled body from my angle. I could tell from his own glances and smiles (as well as the hard muscle in front of him) that he was also appreciating my gym-shaped body.
We soaked for a while, and Stan caught me up to date on the events in the area, and then we got too hot (in more ways than one!) and went back upstairs. My cock was throbbingly hard at Stan's body, but I still believed that he was "spoken for," so I kept my hands and my thoughts to myself, and followed him inside the apartment. We settled down onto the loveseat, and then Stan opened a small drawer in the table beside the loveseat and pulled out a plastic bag and some wrappers.
Stan asked if I wanted to do some 'weed.' "Don't know if you smoke or not," he said, "but I find it helps settle the food as well as make me sleepy enough for bed." I had a few tokes but only got a little buzzed, while Stan got nice and sleepy. He stretched and the robe fell open, exposing his gorgeous body and heavy cock to me, and he grinned, reaching down to stroke the massive ten inches that throbbed there.
"Just can't keep my guy down," he said, eyeing the opening of my robe. "Let's get naked and see what happens."
"Um, are you sure this is cool? I mean," I said, a little bit unsure, but so horny that I'd screw him in a New York minute, "what about Eric?"
Stan grinned a doper's smile and said, "Eric's all for us getting together with other men, and he'd be especially happy that you and I had sex, since the only thing I ever told him about you, besides what a good friend you were, was how I had wished we'd had a chance to become lovers."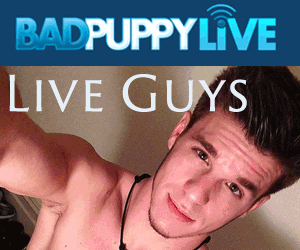 I hesitated only another short minute, then pulled off my robe and tossed it onto the floor, spreading it out with my toes and then lying down and spreading out on top. "Well, then, I guess you'd better lose your robe as well and join me down here."
Quickly, Stan had lost the robe and was down on the floor, his muscular body pressing against mine, his thick brown body hair merging well with my lighter brown body hair, his cock grinding into my own, our balls batting lightly against the other. His mouth found mine, and our tongues played sword fight for a while, breaking away only to grab another breath before rejoining combat. He pulled away with a gasp, and I felt a sticky substance between us, his orgasm spreading between our bodies and drying our belly hairs together.
He humped my body, rearing up on his forearms and stroking my hard cock with his flexed abdominal muscles. His pecs, with their perky reddish brown nipples poking through the matted chest hair, pumped and flexed before me, and I came, my cock shooting my own load over our bellies and into his upper abs. He lowered himself onto me, both of us exhausted from our sexual release as well as our combination of drugs.
When we awoke, daylight was pouring from the windows. Stan, still on top of me, his morning hard on pressed against my own stiffer, tried to get up, but our body hair, glued together by our mutual orgasms the night before as well as our oozing cocks throughout the night, had literally fused us together. The pulling on my hair woke me up, and we laughed at our predicament, then carefully got up, still pressed together, and went into the shower.
By directing the spray, we were able to dissolve the dried cum enough so that we could separate and continue showering together, and got ourselves so hard again that we stroked each other off, yelling in delight as we shot our loads. After we cleaned ourselves up, and got out of the tub, we dried each other off, enjoying each other's touch, and then reluctantly got dressed.
The rest of that vacation went too fast, even though we explored each other's bodies with every part of our bodies. While Stan was basically a top, he fell in love with my thick cock and wanted it inside him as often as possible. We began playing a silly game called the "coin of topness," which a person would call either head or tail and would be top if the coin landed on his choice. One particular evening that magic vacation stands out. Stan and I had been fucking like rabbits for three or four days, then he had to go back to work. I got up early with him and showered with him, bringing him to an orgasm as he fucked me in the shower.
We had a quick breakfast together, and then he left. I took the time to clean up the apartment, make the bed and do strangely housewifely things, having dinner ready on the table and the place ready to welcome him home. He grinned that sexy smile when he saw the work I'd done, and gathered me into his arms, saying, "this is what I always thought my life partner would do for me. Thanks." We ate dinner, cleaned up the kitchen, and then smoked a joint or two in the living room. Playfully, we unbuttoned and unzipped each other, finally getting the other naked and rolling about on the floor. At one point, I was on my back, and Stan had just finished giving me the best rim job I'd ever had. My cock, rock hard and almost difficult to touch as it was so sensitive, had leaked precum all over my belly. Stan began taking fingerfuls of the slick liquid and applying it to his asshole. When he'd put enough inside him, he slicked up the head of my dick, causing me to writhe with pleasure, then straddled my middle and sank down on my cock, impaling himself as he lowered down on my throbbing thick member.
He pressed down until his asscheeks were against me, my balls pressed tightly to his hole. His cock, also hard and dripping, he left alone, instead resting his muscular arms on his thick thighs as he moved up and down, fucking himself on my cock. I reached up and stroked my favorite parts: his furry pecs and abs, his strong arms and legs, and reached under him to feel his asshole sliding up and down my cock. After a while I took pity on him, and slowly jacked him in time to his fucking, making sure that I rubbed the sensitive underside of his cockhead at the same time my own dick was diddling his prostate. With a groan he fucked and fucked, his precum running in rivulets down his shaft, slicking it up and allowing my hands to give him full pleasure. I grabbed his balls and squeezed them lightly, his asshole clamping even tighter around my cock with each squeeze.
He leaned backwards, and I took the chance to move up slightly and was able to slip the first few inches of his cock into my mouth, stroking the remaining shaft with my hands when they weren't enjoying stroking other parts of his body. The movement of our bodies placed my cock to slam against his prostate, and he moaned as his orgasm built up in him. Using some skills I didn't know I had, I moved downward and pulled most of his cock into my mouth, my tongue working the sensitive area behind the glans, and he cried out, "Oh, shit, here it comes!" and filled my mouth with creamy man juice. When the first splash hit my throat, I came as well, filling his inner ass with warm fluid.
When we'd both spent our loads, he pressed me back to the floor and, bending over, kissed me until my cock softened to slip out of his firm butt. He moved so that he was lying beside me, and we fell asleep on the floor, just like the first night together, our bodies spooned together as we drifted off.
The night before I was to leave, we went to a concert that presented one of my favorite rock groups. Some of the others were going as well, and we all got there in Stan's car. The concert was great, and we all went to a bar for a little while afterwards, where the other friends found 'dates' for the night and so Stan and I went back to his place. We got undressed the second the door was closed, and was in each other's arms, pressing our naked bodies together.
"I don't want you to go!" he cried, holding me tightly as if I was leaving that very minute, "I want you to stay with me forever!"
I smiled and said, "Stan, I have to get back to my job, and you will someday go back to Eric."
"Eric no longer matters," he said, tears beginning to leak from his eyes onto my chest, "I've fallen in love with you, and want you to stay!"
We moved to the couch and held each other, then he slipped down my chest and started blowing me. When my cock was at full hard, he hopped up and slipped me inside him. Holding me tightly, he fucked himself until we both came, and then stayed with me inside him saying, "You're the one I want, nobody else, no one else makes me feel this way. Please say that you'll stay."
I smiled and flexed my cock inside him, causing him to groan with pleasure, and said, "I do have some news for you that I think you'll like. I've been busy during the last few days you've been at work."
I pulled him into a hard embrace and said, "I've fallen in love with you, too, Stan, and knew the first evening that I wanted to stay with you as well, so while you were at work, I called some places and got myself a job. I've arranged for friends at home to pack up my stuff and ship it here." I kissed him hard and said, "I love you, Stan, and I can now stay as long as you'll love me back."
With a shout of joy, Stan felt my cock hardening inside him and, looking deeply into my eyes, moved so that I was now on top and opened his legs wide. "Take me, Mike, love me always and I'll be yours always." His strong arms held me in place, and we made slow love on the loveseat (I always wondered why they called it a loveseat, now I know) the rest of the evening.
As a good friend of mine once said, "I came for a two week vacation that was extended," to describe falling in love with a place and deciding to stay rather than return to a dull, lifeless home. I did the same thing, but fell in love with a good friend and stayed with him for a long, long time.
The Badpuppy.com model in these pictures is Drake Tower