A Sailor Who Knows the Ropes by Keith Mitchell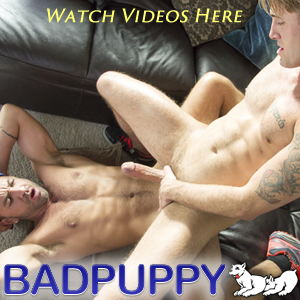 I was with a historical society tour group in Williamsburg, the colonial capital of Virginia. The roommate they gave me was an older, uninteresting man whom I escaped at every opportunity. We were staying in a national motel chain that had the liveliest bar in that sleepy seventeenth century town.

I went to the bar and drank and played a video game. I had long since discovered that the best contacts are made at video games. They seem a perfect means of meeting a young person and beginning a conversation that may end in bed.

I hadn't been at the game long when a very attractive man in his early twenties joined me. The muscular bulges in his undersized tee shirt gave away what he was quick to tell, namely that he lifted weights. He was a sailor stationed in Norfolk but was getting away from that sailor city for the evening.

He seemed inclined to stay and talk with me, but I couldn't believe he had any idea how physically attracted I was to him, and I couldn't even hope he was responsive to my interest. Apparently, he realized my predicament, for he began to tell me of an older man he frequently visited in Norfolk. He said would cut his grass and do other odd jobs for him.

Now we both seemed on the right track, but I still couldn't believe this beautiful piece of manhood was interested in something sexual with me. However, I told him that I had a job he could do for me. Would he mind helping me move something on the tour bus? He said he would be glad to help. Since I was sharing my motel room, the bus was going to serve as my place of conquest. I told the sailor to wait while I hurried to the tour guide's room and obtained the bus key, making some feeble excuse for needing it.

Once on the bus I got the sailor to move a suitcase to the back. As he was returning down the aisle, I asked to see his muscles. Many young men are so proud of their bodies that they will strip and show everything above their waist. Then, with any luck, you may be able to get them to continue stripping and show you everything below their waist. So it was with this sailor.

He quickly stripped off his tee shirt and one glance at that hard body caused my knees to weaken. It was a struggle to stay standing. Nature seems to encourage cocksucking by weakening a man's knees and causing them to bend before another man. I asked to feel his muscles, which he reluctantly allowed, but I could tell it was a practiced reluctance. Un-reluctantly, I ran my hands over his arm muscles and hard chest. The darkness of the bus hid my flush face and the rising bulge in my pants.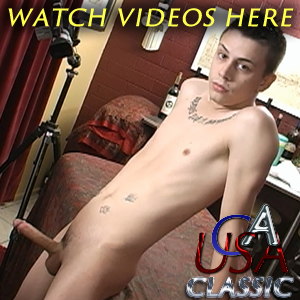 I inquired if he had well developed leg muscles. He said no, but I checked them out anyway. My knees could take it no longer, and I knelt in front of him and rubbed my hands first around his calves and then up his thighs. We had passed the point of no return.

"How big is this muscle here," I asked putting my hand on his crotch where he also had a hardening bulge. In seconds his pants were down and unceremoniously I slurped up his six inches of dick. What a body! What a dick! What a cocksucker's dream! I was giddy.

After a few minutes of cock paradise, I withdrew his dick from my mouth and told him to turn around. He wanted to know why, and I told him I wanted to see his ass. Again he wanted to know why, and I told him I wanted to kiss it. He turned around reluctantly, but by now I was used to his reluctance and began to wonder how much that older man in Norfolk had taught him and what else this well built sailor would do reluctantly.

What a gorgeous ass he had! A good-looking ass is a real turn on, and his was a beauty. This was the first time I had gone for an ass cold turkey, so to speak. I usually check them out for suitability while I'm sucking the balls. However, this sailor had me so hot, I was going to eat his ass if I had to clean it up first.

It turned out his ass was as sweet as his dick. I gave it a good tonguing until he stopped me and told me to put a finger in him. This I did quickly and he obviously enjoyed it. After a while he told me the older man would tie him up. Unfortunately we hadn't the equipment to play that little game. I was blissfully sucking his dick and fingering his asshole when he pulled his dick out of my mouth. He turned around and told me to finger his asshole hard. I did so for a few minutes and then he told me to put the big one in him. At first I thought he meant my big finger, and I started to put my thumb in his asshole, but he said he meant the big one.

Incredible as it was, he actually wanted me to fuck him. The thought of it made me feel faint, but I recovered quickly and lubricated my dick for that most delightful of all plunges -up another man's ass. And what an ass on what a man! When I pressed my hard dick against that gorgeous butt, I was shaking as if it were the first time.

For the next hour we fucked and sucked all over that bus. We tried it from every angle and position. What a sight to witness -my hard dick slipping in and out of the ass of a weight-lifter's body, watching his hard muscles tighten and twitch as I shoved my long dick into him. What a feeling to see the immediate effect my dick was having on that hard body. It was as if his body muscles needed my dick in his ass to make them more taut. With every thrust I gave him, his body seemed to grow harder and stronger. He needed this fucking and, I was obliging his need and enjoying servicing his body with my dick.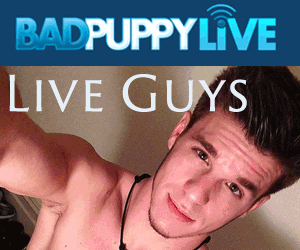 In time he began to moan and groan as pleasure and pain became one. He shot his cum wildly and uncontrollably, and I came right behind him, or rather right in his behind.

When we were finished, he asked for ten dollars for cab fare back to the base. It wasn't a hustle, just a request that I was more than willing to honor.

After that night, Williamsburg never seemed quite the same, and for the next year I carried rope everywhere I went hoping to find a weight lifter who wanted to be tied up.

The Badpuppy.com models in these pictures are Jamie & Tony