A Long Awaited Night by Joe Woodruff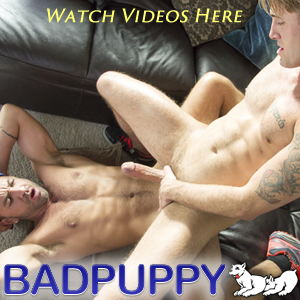 I have fantasized about Tom ever since the first time I laid eyes on him. He's what every gay college kid wants. He's about 6' 2" tall and has a tasty looking dark tan complexion. His hair is dirty blond and his eyes are dark blue. He is positively ripped. His thickly veined biceps are a huge turn on, no pun intended. His chest is huge and his abs are like a statue, ripped and gorgeous. Tom plays on the baseball team. I love to go the games and look at him in those tight baseball pants.
One night after the game, I hung around to see if I could catch a glimpse of Tom changing. Everyone else had left, and Tom and I were the only ones in the locker room. I watched him change. He took off his shirt and his chest muscles flinched. His totally smooth chest was calling my name. I wanted so bad to run over, feel his body and lick his abs. He took off his pants and was standing there in only his boxers. Then to my amazement, he took off his boxers. My dick was very hard and I almost fell over.

His dick was 4 inches soft. His balls were huge and hung very low. His legs were sculpted and massive. I felt pre-cum drip out of my dick. He looked over and saw me looking. I flew behind a row of lockers, hoping he didn't get a look at my face. "Bryan! Come out. I saw you!" I was shaking. How would he react? I came out from behind the lockers and saw his naked body standing there. His hair was stuck to his head from the sweat. His sweaty body made me quiver. He said "Do you like this?" I nodded. He said, "Well then come and get it." I almost passed out. This had been my dream for years.

I walked over and started to kiss him. It was a bit of a reach because I'm only 5' 11" tall. He started to unbutton my shirt. Now I have to admit. I'm very well built myself. He started to kiss down my smooth hairless chest to my jeans. He unbuttoned them and pulled them off. My dick was bulging through my boxers. He pulled off my boxers and moaned. "Wow," he said, "it's bigger than I thought it would be." He cupped my balls and put my 8-inch rod into his mouth. He completely deep throated it. I moaned and almost came right in his mouth that second. My heart was racing.

As he sucked my rod, he began to squeeze my ass, which made things so much better. I moaned and moaned as he sucked on me, his hands gliding up my abs and squeezing my nipples. But I wanted to suck on him. I pulled his head away from my dick. "My turn" I said. He stood, then sat down on the bench. I knelt down and started to give him a hand job. I watched his cock get bigger and bigger. My eyes grew wider and wider as it grew to it's full length of 9 inches long and 2 inches wide. It was throbbing and twitching as I licked up and down his massive shaft and started to play with his head with my tongue. He moaned. I put it in my mouth and almost gagged over his massive rod.

I started to finger his ass while I sucked on his dick. I sucked harder, taking breaks to lick his rod and suck on his balls. He moaned and his dick was throbbing harder and harder. I stopped and he turned over. I put my cock in his tight ass and he screamed with pleasure. I fucked him harder and he screamed louder. Finally I pulled out and shot a load all over his back. I moaned in pleasure as he turned around and started to pump my dick, licking the cum off of my head. Then I got down and he inserted his 9-inch cock in my ass. I screamed out of pain and pleasure. It was huge and I felt every inch of it go in and out of my ass. He'd speed up and I screamed then he would slow down and I would moan out of incredible pleasure. He was ready to cum and I turned around and jacked him off. He shot a load all over my face.

We made out for a while after that in all our naked glory. I couldn't pull myself away from his body. I kissed him all over his chest and his abs. We finally parted and agreed to meet at my place the next day. I could hardly sleep that night. I had finally gotten what I'd always desired.

The Badpuppy.com model in these pictures is Brian