A Dream Cum True by Sidekik85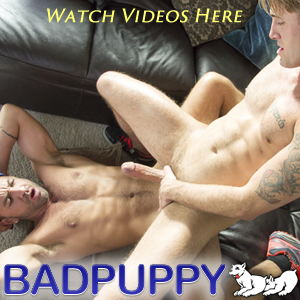 Andrew and I have been friends for a long time. I've always considered him to be my best friend. One day, he'd invited me over to go swimming. I told him I'd jog over. When I got to his house, he was already in his bathing suit and ready to go. He has such a sexy body. Big pecs, a rock solid six pack. Everything a gay kid wants. We swam for about an hour and went into his house. I called first shower. When I was done, I went into his room. He got into the shower, and while he was in there, I took a look at his internet history. He had visited a ton of gay sites! I was so happy.

He came back into the room in a towel. "I forgot my clothes" he said. "Ok"I responded. He went over to his dresser and took out some clothes. Then he let his towel fall right in front of me, exposing his delicious ass. "Why are you looking at my ass?" he said. Stunned, I stuttered "Um,I don't know...." "It's nice isnt' it?" he said, and giggled. "Very," I said before I could catch my tongue. "Want it?" he asked. Beginning to get aroused I stood up, walked over to him, and kissed him. He grabbed me and pulled my body to his. As we kissed, I could feel his cock becoming hard. I pulled away from his mouth and licked his body all the way down to his cock. He tasted so good. His nipples were hard and he moaned as I began to play with his cock. It was huge! Much bigger than I ever imagined. It was 8 inches and very wide and veiny. I put it into my mouth, the veins rubbing up against the roof of my mouth. I sucked it hard and he moaned with pleasure. At the same time I was squeezing his ass.

After a few minutes of sucking, I stopped. he put his hands around my neck and pulled me up. He took off my shirt and started to rub my body. "I've always wanted to do this." he said. "Me too"I responded. He took off my pants revealing my 7 and a half inch rod, fully erect. He began to suck me and I moaned very loudly. He played with my balls and it felt so good. He stopped and bent over, so I inserted my rod into his tight white ass. He screamed at the
pain, but loved it at the same time. I came to an orgasm I'll never forget as I shot a load onto his back. "Yummy," he said. Then I bent over and I felt him insert his monstrous cock into my ass. I screamed louder than either of us at that point. In and out, faster and slower. It felt so good. He finally came to orgasm. We started kissing again as we both fell onto the bed. with his warm, sweaty chest against mine. After a while of making out, he said "Same time next week?"

"Sure thing."